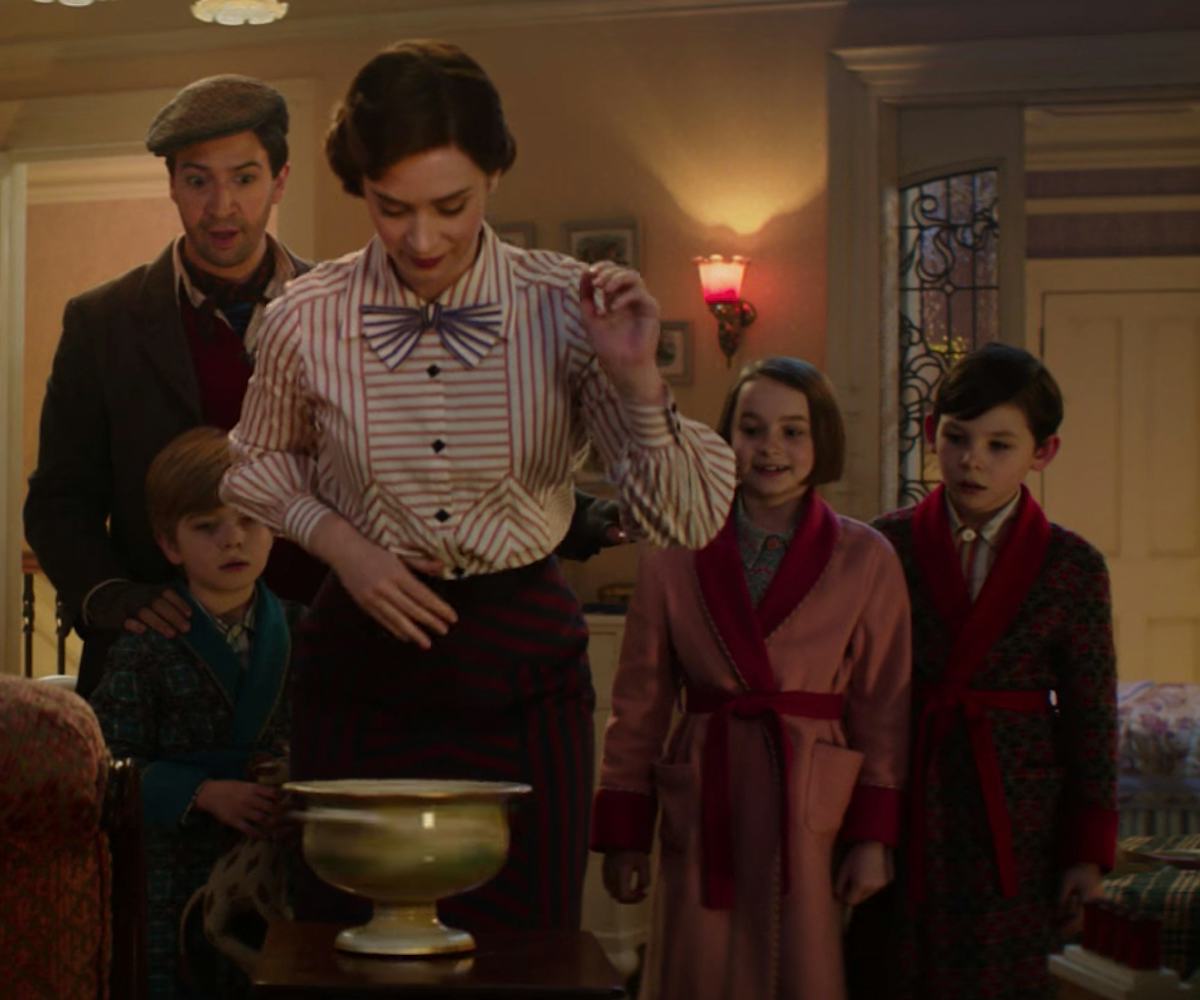 Photo via Youtube
Watch Lin-Manuel Miranda Catch Emily Blunt In His Kite In The New 'Mary Poppins Returns' Trailer
It's looking like a proper sequel to the 54-year-old classic film
The sequel to Mary Poppins has been in the works for quite some time, but the official trailer has finally dropped. 
Emily Blunt, who takes the reins from queen Julie Andrews over 50 years after the release of the original, looks absolutely magical in the Mary Poppins Returns trailer. Poppins is ushered back into the world by none other than Lin-Manuel Miranda, who while helping to rein in a kite being dragged higher and higher by the wind, accidentally catches the nanny on her tail. The child who had been aided by Miranda is, in fact, the son of the Banks children who had been delighted to meet Poppins all those years prior. No worries about spoiler alerts in this trailer—all we know is that Poppins is ready to help the Banks children yet again from whatever ails them, which might be their finances. All the details are left for eager movie-goers to find out upon release. 
The cast is filled out with plenty of legendary actors, from Colin Firth to Julie Walters to Meryl Streep (is this a Mamma Mia reunion?), making it the sequel that the 1964 original truly deserves. The visuals themselves are reminiscent of the original film, but with a modern twist—all the magic of the cartoon animations, bolstered by director Rob Marshall's (Into the Woods) knack for creating modern magical worlds. Mary Poppins Returns hits theaters on Christmas Day. Watch the official trailer, below, and remember "what it's like to be a child."