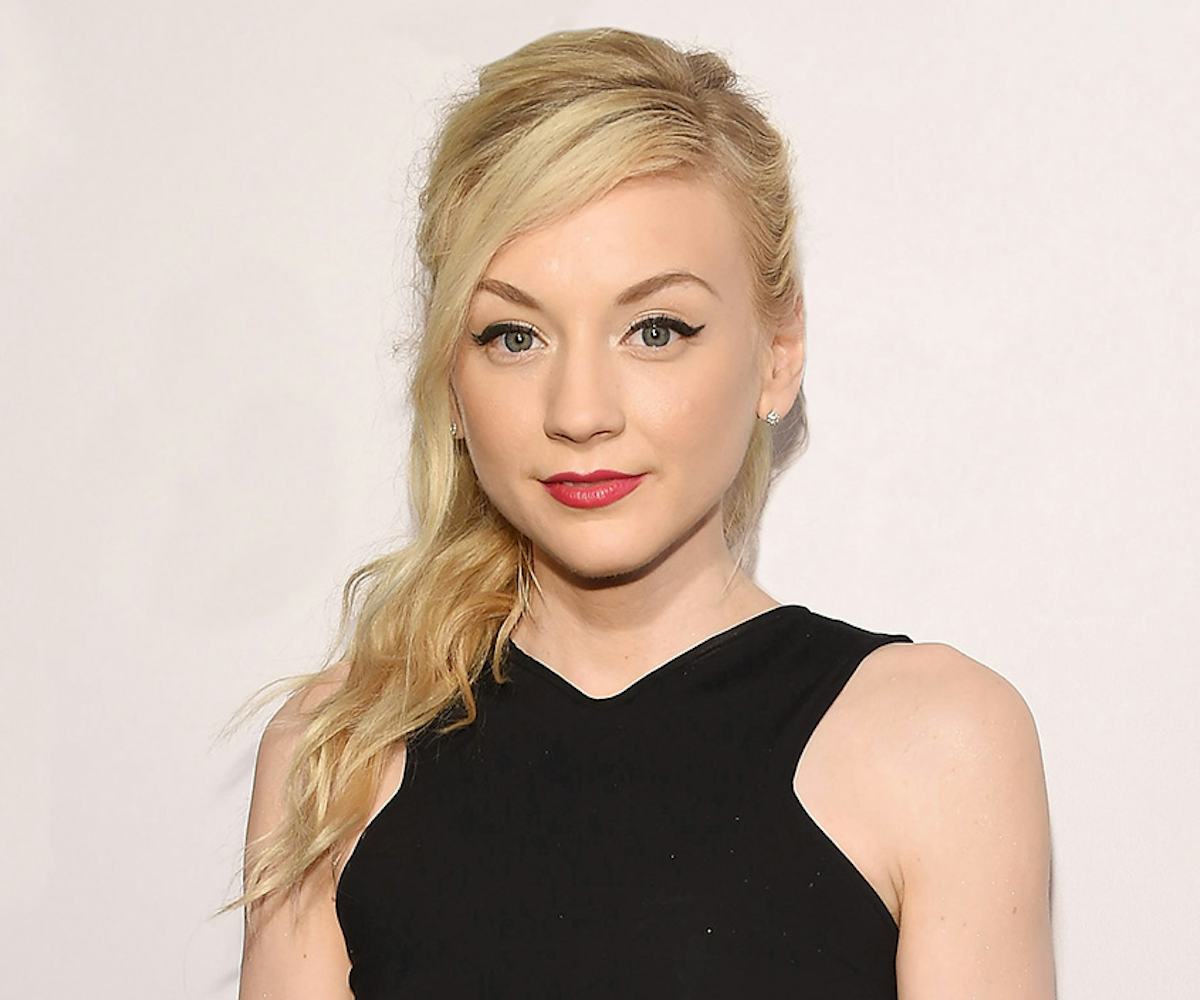 Photo: Gary Gershoff/Getty Images for The Shorty Award.
Emily Kinney's Taking Over Our Snapchat For A Solid Cause
whyhunger + emily kinney = magic
Emily Kinney has been very busy since The Walking Dead and Masters of Sex. She's released an outstanding debut album, This is War, appeared on the second season of Cinemax's The Knick, and, perhaps most importantly, she's partnered with WhyHunger's Artists Against Hunger & Poverty program.
In honor of today's #GivingTuesday, Kinney's off to visit Brooklyn's Bed-Stuy Campaign Against Hunger (BSCAH) outpost, and taking over our Snapchat to document her day. Go forth and follow 'nylon' on the app to follow Kinney as she shows us how the initiative combats disease in the area and provides healthy food. Hopefully by the time night comes, you'll see connection between WhyHunger and the BSCAH WhyHunger is, after all, a grassroots support non-for-profit dedicated to finding resources and building community organizations and social movements that stimulate a positive change in the underprivilaged areas. By connecting various support organizations, it fosters a unified vision of health and sustainable communities.
Aside from following Kinney on her journey today (and across her various social platforms like Twitter and Facebook), you can text WHY to 50555 to donate $10 to WhyHunger. 'Tis the season of giving, and nothing feels as good as knowing you're doing something to help community in need.