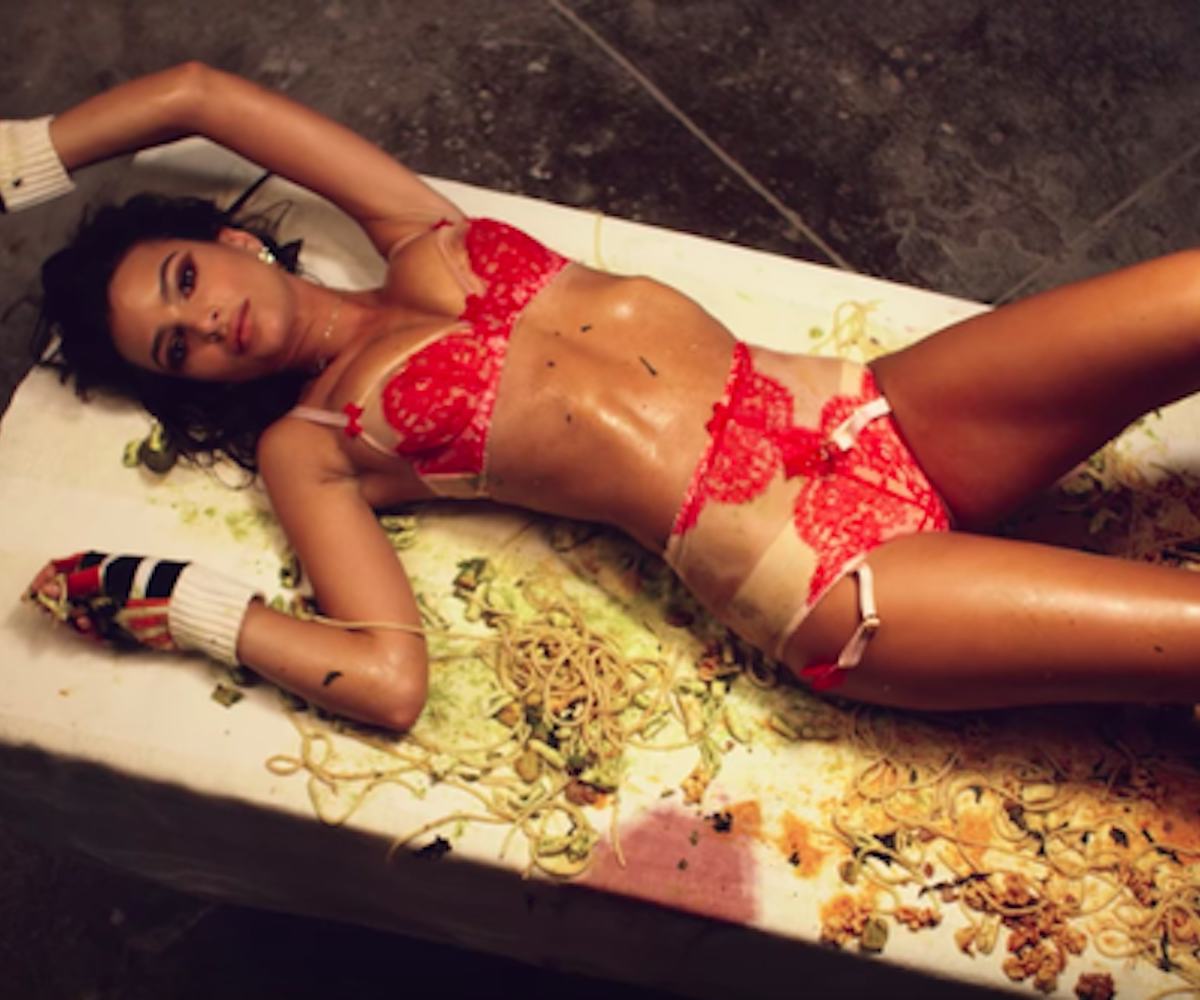 screenshot via youtube
Emily Ratajkowski Fires Back At Piers Morgan For Calling Her A "Bimbo"
"I can have opinions about feminism & also do sexy photo shoots, k thanks"
As if Piers Morgan wasn't problematic enough, he is currently under fire for calling Emily Ratajkowski a "global bimbo" during his appearance on Good Morning Britain. His comments, which also include telling the model to "get some clothes on" and get herself a "proper job," were made in response to Ratajkowski's sexy shoot for Love magazine's advent calendar.
But his sexism didn't stop there. He also took his chauvinistic comments to Twitter, and tweeted a photo of Ratajkowski from the shoot captioned, "This is Emily Ratajkowski 'promoting feminism'. Somewhere, Emmeline Pankhurst just vomited." 
Of course, Ratajkowski wasn't having it and fired back at him on Wednesday with her own remarks. "Lol never said my love video was a feminist statement. But now it's worth saying that telling women what to do with their bodies and sexuality is actually just classic sexism. I can have opinions about feminism & also do sexy photo shoots k thanks," she wrote on Twitter. 
She also added that she's "tired of having to consider how I might be perceived by men if I wear the short skirt or post a sexy Instagram. I want to do what I want to do. Feminism isn't about adjusting, it's about freedom and choice," in a later tweet. Agreed, Emily. 
Of course, we stand with the model and her right to wear whatever she damn well pleases—and yes, that includes spaghetti. For those who missed it, check out the campaign video below.