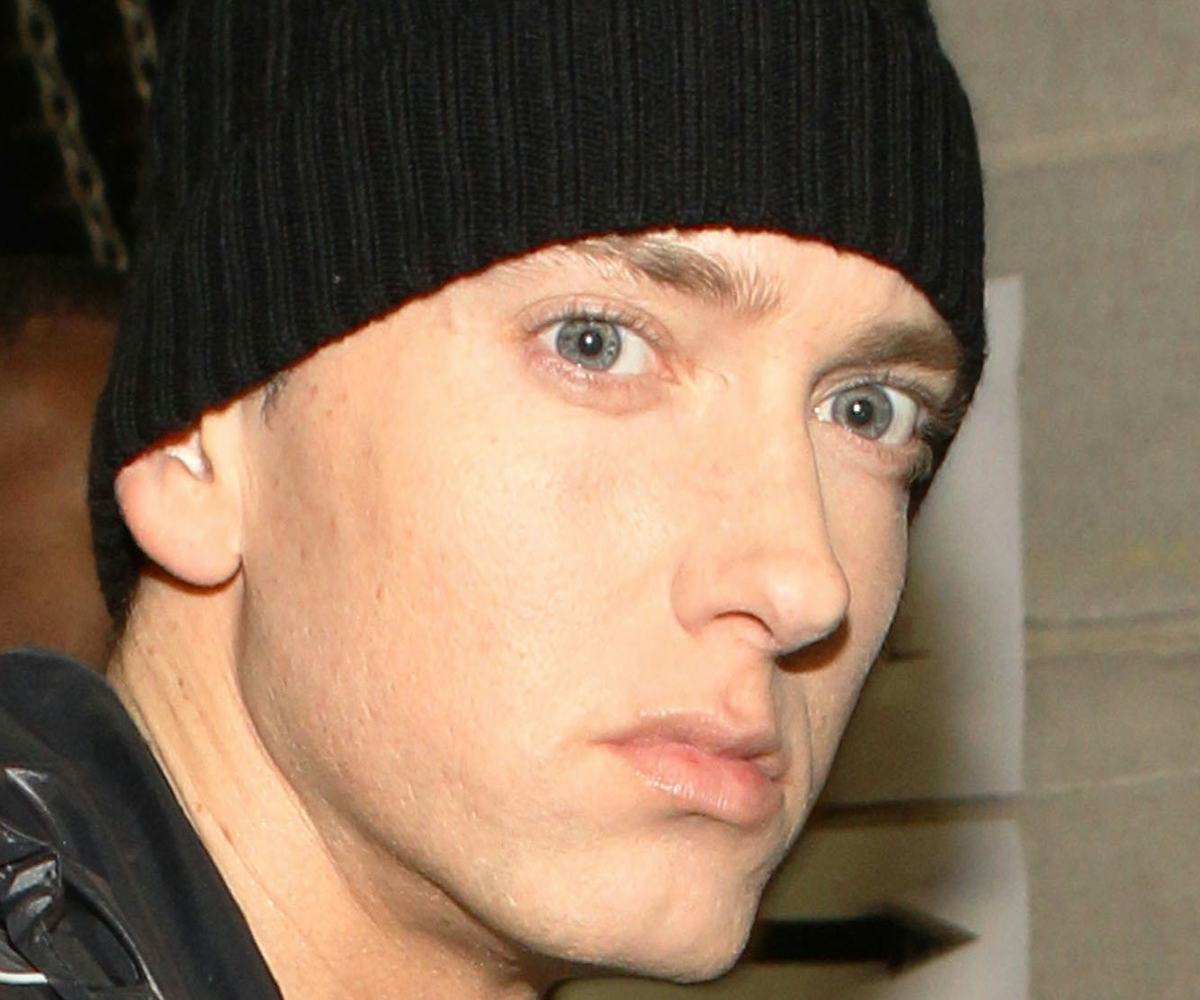 Photo by Christopher Polk/Getty Images
Eminem Scared Fans By Using Gunshot-Like Sounds During Concert
He has been slammed as "irresponsible" since
In a time of heightened fear when it comes to the possibility of a mass shooting, Eminem is facing intense backlash for scaring festival-goers after using realistic sound effects that many thought to be gunshots going off during his performance at Bonnaroo.
According to a report from CNN, Eminem performed his 2000 song "Kill You" during his headlining set at the Tennessee festival on Saturday night. At the end of the song, a series of loud gunshot-like sound effects went off, which reportedly "frightened some in the audience, leading some to panic, duck, and run."
"coming from a performing stand point, i get the effect of sound effects on stage, but there's a certain point that cross's the line," one fan wrote. "i'm one of eminem's number 1 fans but to hear 3 gun shots coming straight from his set had me scared af. not gonna lie. especially in this world..." Another fan said she had to leave after panic began setting in her section, as it was "extremely realistic &scary." 
"Would have been good to have a warning before show. #irresponsible," she added.
However, others were quick to point out that he's always used the sound effects during his shows.
That said, as Pitchfork reported, four concerts have been the sites of mass shooting tragedies since 2015—as such, ethics experts criticized his use of the sound effects as "irresponsible," per CBC. "If this were in the '90s, would a panic situation have occurred?" Ali Abbas, director for the Neely Center for Ethical Leadership and Decision Making in Los Angeles, said. "It's an important question to ask because it gives a lot of perspective about the perception of safety in society."
That said, a spokesperson for Eminem denied the accusations to People on Sunday, claiming that the reports are "inaccurate" as "Eminem does not use gunshot sound effects during his live show." They said that the blasts were a "pyrotechnic concussion which creates a loud boom"—an effect that Eminem has used in his live show "for over 10 years, including previous US festival dates in 2018 without complaint."