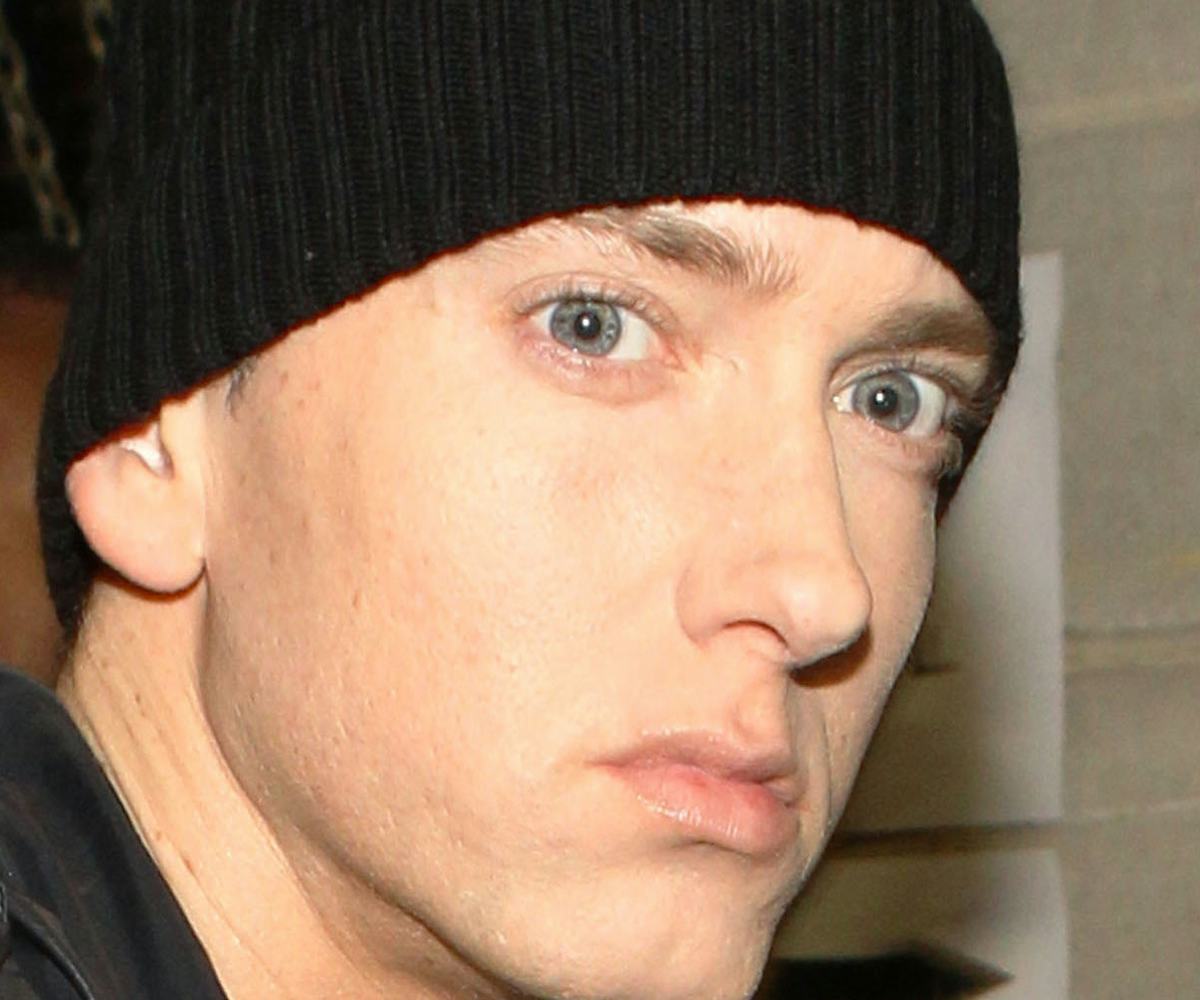 Photo By Christopher Polk/Getty Images.
Serial Killer Survivor Responds To Being Namechecked By Eminem
The lyric has caused some controversy
Last Friday, Eminem surprise released his 10th studio album, Kamikaze, to much fanfare. However, some are finding a few of Eminem's quips questionable—including a reference to the survivor of a serial killer.
On the first song of the record, Eminem namechecked Kala Brown—the only known survivor of Todd Kohlhepp—with the line, "I'm off the chain like Kala Brown." The contentious lyric reportedly resulted in some condemnation of Eminem.
As Women In The World reported, Brown was found chained by her neck inside a shipping container on Kohlhepp's South Carolina property about two months after going missing. According to her, Kohlhepp murdered her boyfriend, Charles David Carver, and, after she was taken captive, raped her "every day, twice a day." Kohlhepp was arrested in November 2016 (on the same day as Brown's rescue) and was subsequently convicted for killing seven people—though he has since claimed that there are more victims.
According to NME, a spokesperson for Brown confirmed that they had "seen all of the attention regarding Eminem referencing Kala in one of his newly released songs," though Brown apparently "does not want to take offense or feel as if he is attacking her personally."
"It was a clever line that rhymed and we'd like to leave it at that," Brown's spokesperson added. "Everyone expresses themselves in their own way, and if anything, people will always feel a flash of Kala's struggle when hearing that line."