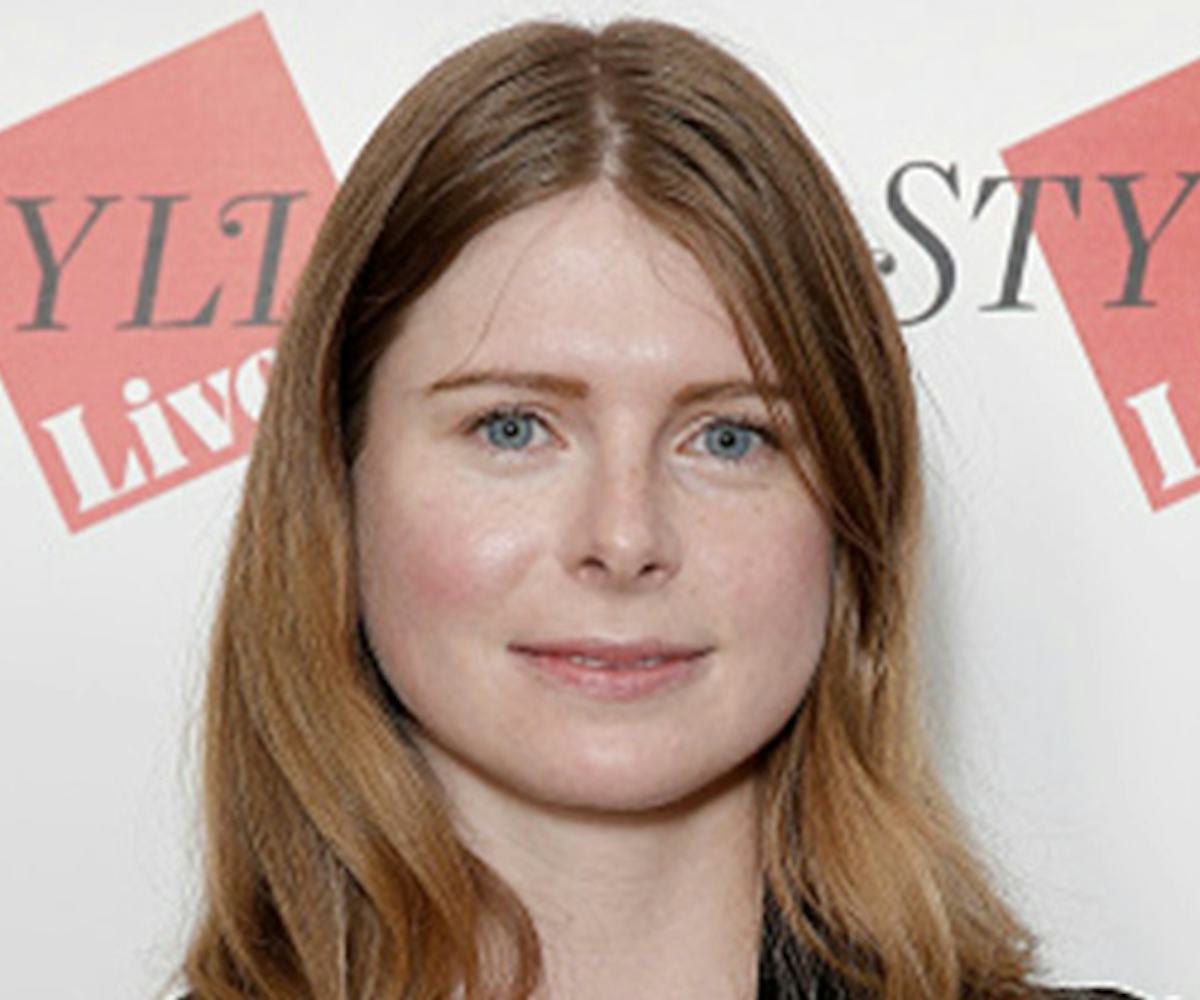 Photo by David M. Benett/Dave Benett / Getty Images for Shortlist Media
Emma Cline's "Abusive" Ex Tried To Use Her Sex Life To Extort Money
His lawyer also represented Harvey Weinstein
Novelist Emma Cline, author of the best-selling book The Girls, is now having her sex life leveraged against her by an "abusive" ex-boyfriend. Earlier this year, Cline received a letter from law firm Boies Schiller Flexner outlining a list of accusations against her, including claims she plagiarized work from a former boyfriend, Chaz Reetz-Laiolo, in a draft of her popular novel. It also included claims that she installed spyware on a laptop that she shared with her ex and two other women in order to collect information on them. 
The firm's founder, David Boies, also represented Harvey Weinstein, who has been accused of sexual harassment and assault by dozens of women. In a piece for The New Yorker, Ronan Farrow detailed Boies' involvement in helping Weinstein collect information about his victims' sex lives in order to blackmail them into remaining silent. Once the story was published, in an e-mail to his firm's staff, Boies claimed he "would never knowingly participate in an effort to intimidate or silence women or anyone else."
Interesting, then, that he was involved in the case against Cline. After Reetz-Laiolo's lawyer argued that the damages caused by Cline installing spyware on the computer amounted to almost $2 billion, the author's lawyer responded by saying Reetz-Laiolo was emotionally and physically abusive during his relationship with Cline, that he'd cheated on her, and that she was monitoring his behavior to protect herself. Boies Schiller Flexner responded with a 100-plus-page document that included a section titled "Cline's History of Manipulating Older Men."
Within this portion of the document were screenshots of explicit chat conversations between Cline and others, nude photos she'd sent to a boyfriend, and intimate entries from her diary, which had all been recorded by the spyware on the laptop. The law firm included details about people Cline had met on Craigslist, sexual group chats she'd participated in, and "pornographic 'stories'" she'd written. They claim these documents are relevant because Cline's defense, that she installed the spyware because she was concerned Reetz-Laiolo was cheating on her, "placed Ms. Cline's sexual conduct directly at issue."
Boies Schiller Flexner said if they couldn't reach a settlement, they would file the documents in court, making them public. This is essentially a more complicated, expensive method of revenge porn. "I'm not going to speculate about their motives, but it was content that was completely inappropriate and ludicrous, just based on how sexually graphic it was, to put in a complaint," Carrie Goldberg, one of the attorneys representing Cline, told The New Yorker. "Legal complaints are public record, and, basically, they're saying, 'Hey, if you don't give us what our client wants, we're going to put this very personal information out into the open, and the whole world is going to know the inner workings of your sex life and your sexual history and every proclivity that you have.'"
When Boies Schiller Flexner's and Cline's attorneys met in person to discuss the case, Goldberg had to explain the concept of "slut-shaming" to Boies, who claimed to be unfamiliar with it. The two parties were at an impasse until this October when the Times and The New Yorker published the first stories detailing the decades of sexual harassment and assault allegations against Weinstein. As Farrow was preparing to publish the follow-up piece about Boies' role in collecting information on Weinstein's victims, Cline and her publisher received an amended complaint from Boies Schiller that omitted the section on her private sex life. The law firm claims it was taken out as a "gesture of good faith." This draft also interestingly didn't include Boies' name. 
On Thursday, Cline's legal team and Boies Schiller Flexner filed simultaneous lawsuits. Cline, who is accusing Reetz-Laiolo of trying to "extract millions of dollars by intimidation and threat," said, in an email to The New Yorker, that she "never, in any scenario, could have imagined publishing a novel would have resulted in a bunch of lawyers combing through records of my porn habits, or choosing which naked photo of me to include in a legal document. Whatever independence I gained, as a writer and as a person, felt meaningless in the face of this kind of onslaught."