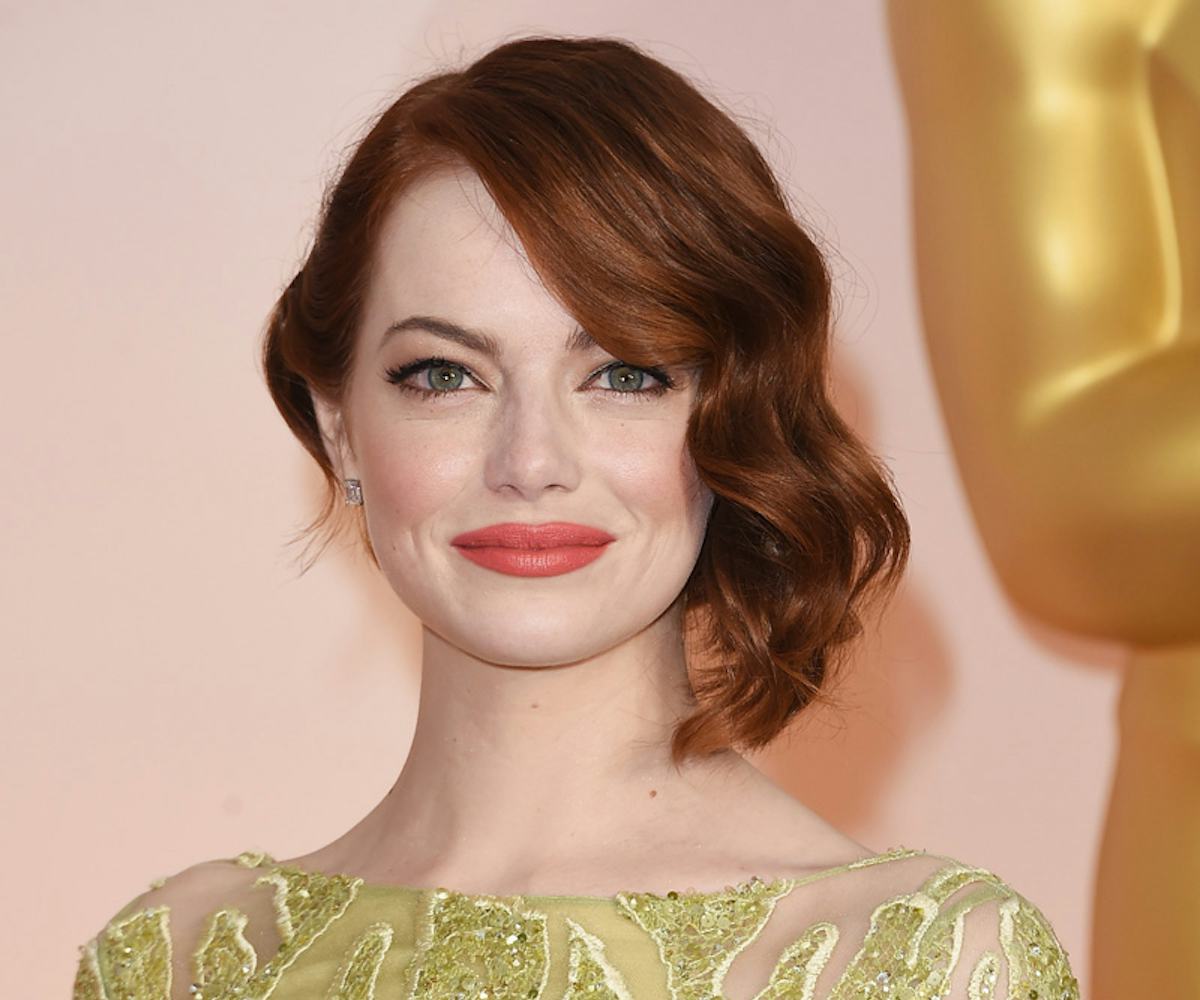 Photo by Jason Merritt/Getty Images
Emma Stone, Is That You Behind Those Brunette Bangs? 
Famously redheaded (though naturally blonde) Emma Stone is sporting a whole new look for a darn good reason.
As reported earlier, she's deep into shooting Battle of the Sexes. The 2017 film with Steve Carrell is shaping up to be a true life account of the 1973 exhibition match between tennis stars Bobby Riggs and Billie Jean King. In the first image from the upcoming movie, Stone was downright unrecognizable after disappearing into her role as King behind glasses and a brunette bob cut. 
Now here's a look at what preparing for that role has done to her off-camera style. While her look for King is, let's admit, not all that fashion forward, the short, dark locks here are rather striking. Yes, it would be nice to see how the brown hair plays off those big, blue-green eyes of hers, but those rather cool sunglasses are getting in the way right now. Guess we'll have to wait for a red carpet appearance to get the full effect.
By the by, you're going to be seeing more interesting hair action from Stone who's recently signed on to play a young Cruella de Vil in Disney's live-action 101 Dalmatians prequel, Cruella. Get ready for some black-and-white drama coming up soon.
Photo via AKM GSI