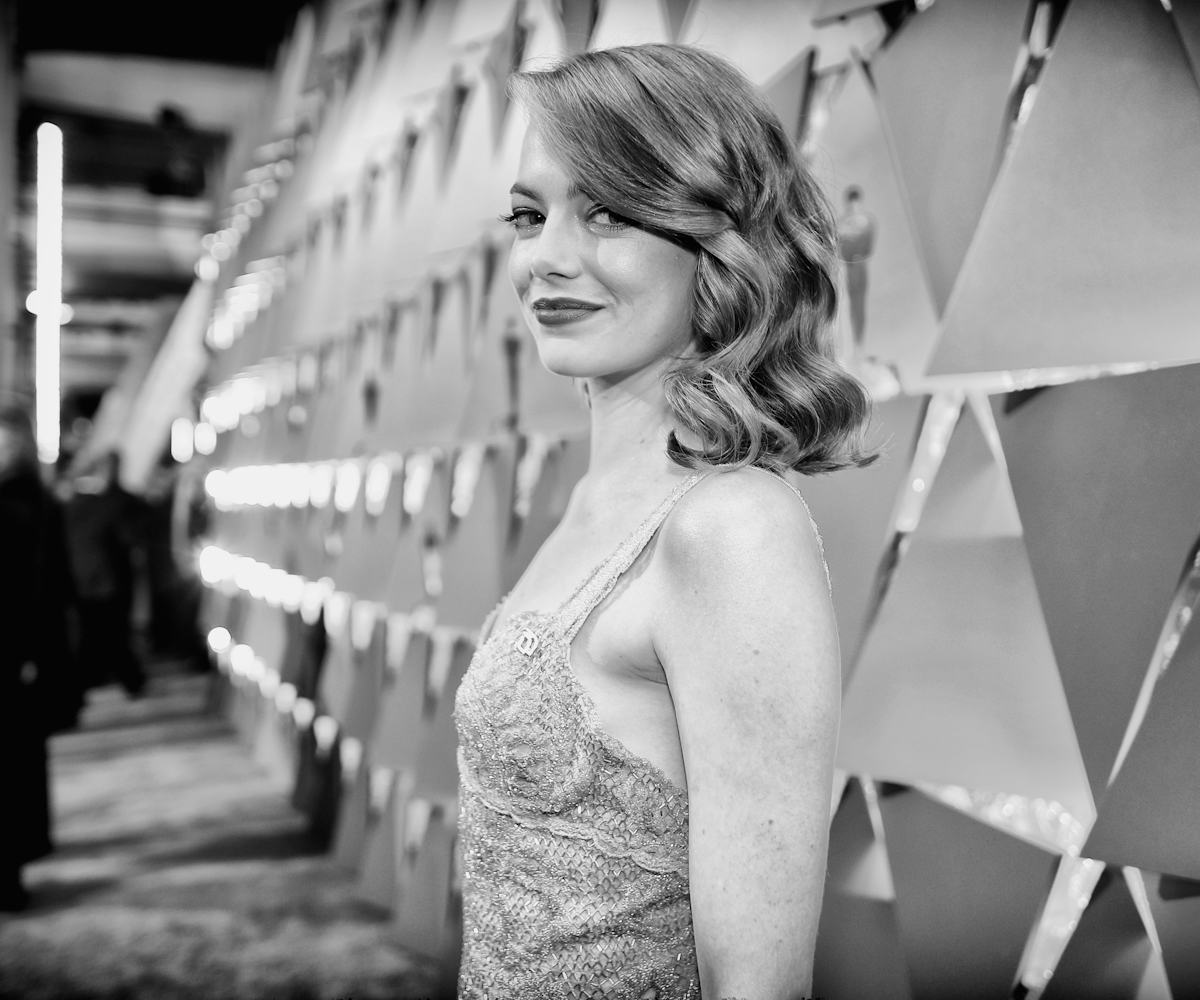 Photo by Christopher Polk/Getty Images
Here's How Emma Stone Reacted To Being Asked To Prom
Damn, that's a classy let-down
It's unclear when, exactly, students began flooding the internet with elaborate requests for celebrities to take them to prom, but the viral video sensation has since become a yearly phenomenon. This year, an impressive video made by an Arizona student Jacob Staudenmaier paid homage to Emma Stone's Oscar-winning performance in La La Land. The movie began making the rounds over social media; in it, Staudenmaier recreated the opening number of the critically acclaimed musical in the hopes of having the lead accompany him to his school's dance.
Here's the video:
The short movie received over 20,000 retweets and over 40,000 likes since being posted earlier this week. "Whether she says yes or no, I think just a response in general would be amazing," said Staudenmaier, who added the short took over two weeks to produce. "I guess if she did say yes, that would be the best outcome possible. Either way I've enjoyed everything that's happened so far."
E! now reports that Stone sent this incredibly polite response to the aspiring filmmaker: "Jacob, thanks for making the greatest proposal I have ever received. I can't tell you what an honor that was and how much I smiled through that entire beautifully orchestrated video. I'm in London working, but I hope you have the best time at prom, and I'm grateful you thought of me. Thank you. P.S. I do see Gosling around the eyes. Love, Emma."
Staudenmaier read the response live on Good Morning America:
Studenmaier may not gotten the prom date of his dreams, but he's probably got a pretty good shot at the film school of his choice after that. Kids these days!