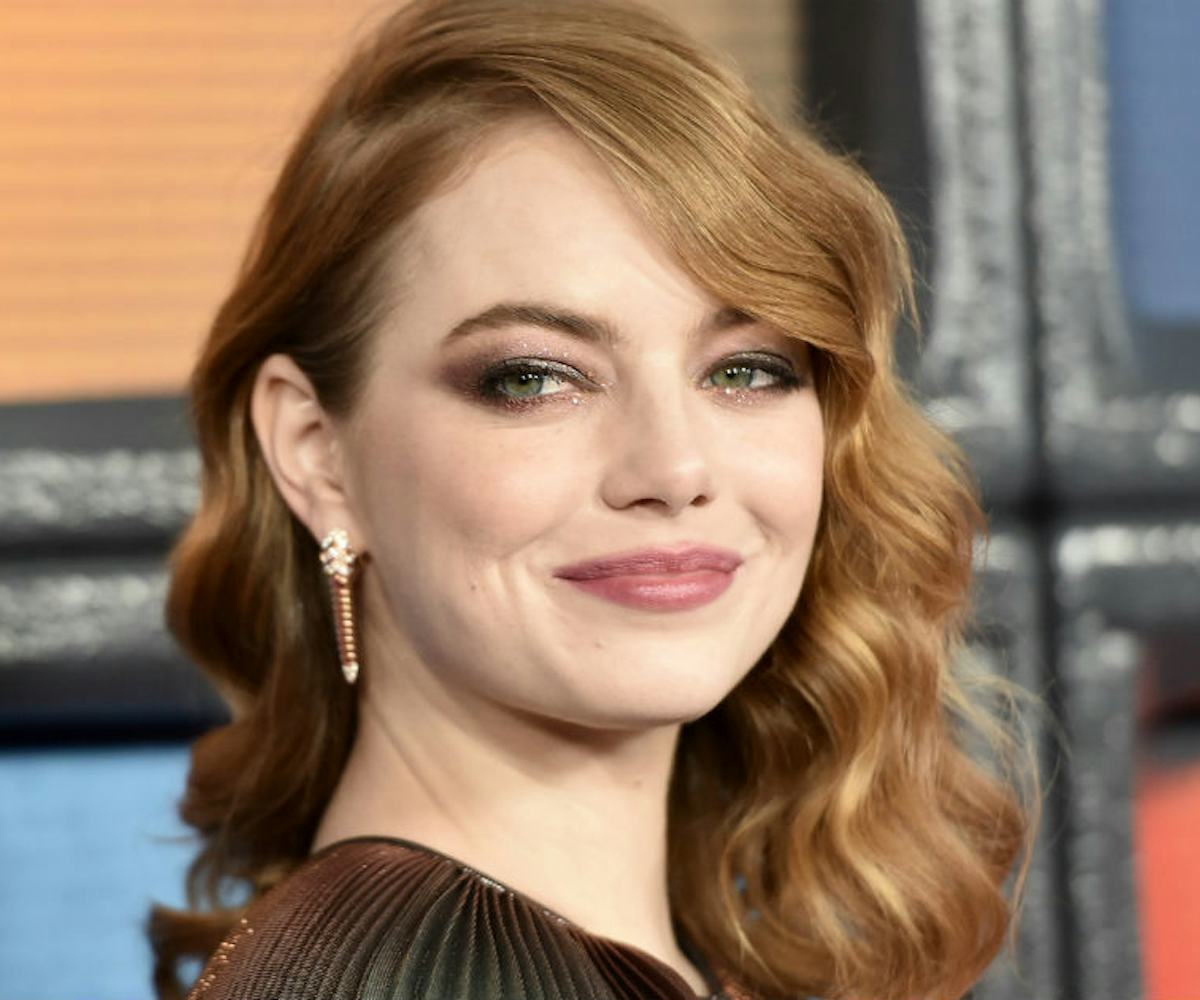 Photo by Steven Ferdman/Getty Images.
Emma Stone Is A Bigger Spice Girl Stan Than You
She basically changed her name because of Baby Spice
If you wanna be Emma Stone's lover, you apparently gotta be a Spice Girls fan.
The actress went on The Tonight Show Starring Jimmy Fallon and talked about her love for the British girl group, noting that she saw them in concert in the '90s, then again in '08, and she has plans to see them for their just-announced partial reunion tour in the U.K. "I don't think tickets are on sale yet, but imma figure it out," she says.
Now, one might assume that Stone's favorite member is Ginger Spice because of the red hair and all, but one would be wrong. Stone explains that, growing up, she was super blonde and so she gravitated toward Baby Spice—not only for their shared hair color, but also because of their "shared" first name. "My real name is Emily, but I wanted to be called Emma because of Baby Spice. And guess what? Now I am."
But the Buzzfeed quiz she took during the show shows that grown-up Stone is a little different than baby Stone. "I'm Posh Spice?!" She says in disbelief. "I'm shocked!" Welp, Buzzfeed quizzes don't lie!