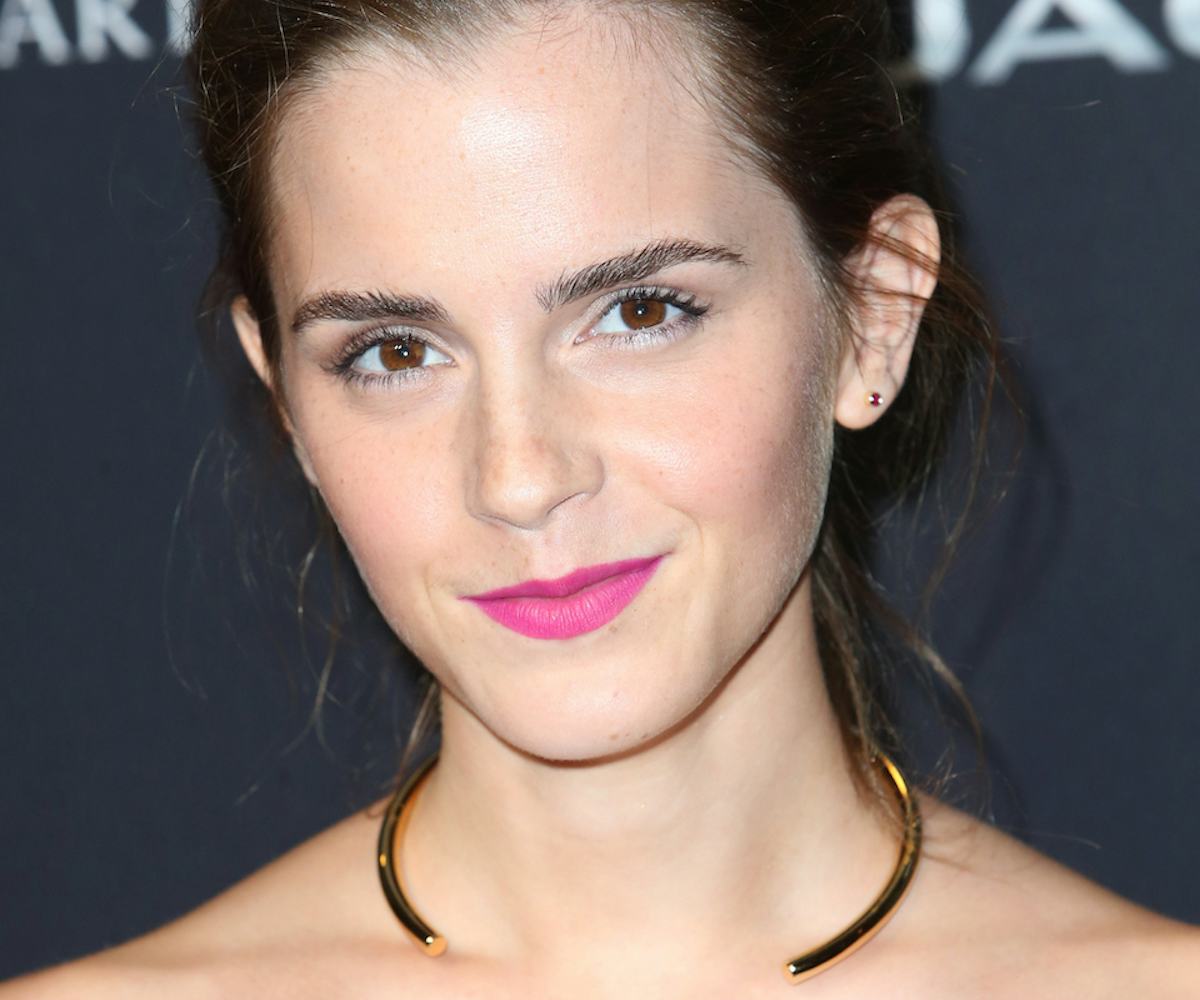 Photo by Frederick M. Brown/Getty Images
Emma Watson Refuses To Be Bothered By Labels
"calling me a feminazi doesn't affect me"
International Women's Day is already off to a great start—Emma Watson is firmly standing her ground against critics that oppose her views on gender issues, once again. As expected, the actress took a stance of solidarity when conversations of the wage gap in Hollywood started to swirl around. Naturally, many people disapproved of her opinion and responded by calling her terribly offensive names. Watson further elaborated on her experience in a recent interview with Esquire U.K. magazine.
"We are not supposed to talk about money, because people will think you're 'difficult' or a 'diva,'" she explained. "But there's a willingness now to be like, 'Fine. Call me a 'diva', call me a 'feminazi,' call me 'difficult,' call me a 'First World feminist,' call me whatever you want, it's not going to stop me from trying to do the right thing and make sure that the right thing happens.' Because it doesn't just affect me." 
"I've had my arse slapped as I've left a room. I've felt scared walking home. I've had people following me," Watson added. "I don't talk about these experiences much, because coming from me they'll sound like a huge deal and I don't want this to be about me, but most women I know have experienced it and worse."
As we previously reported, Watson is taking a year-long break from acting to focus on feminism. In her downtime, she also managed to found her own gender equality organization HeForShe, because she's not already busy enough serving as the UN Women Goodwill Ambassador and as a visiting fellow at Oxford University's Lady Margaret Hall. 
"It's so awesome to be at the forefront of that wave and that energy and just being able to channel that which I found mildly horrifying—all of the crazy attention on me—and doing something good with it," she said. "It just feels like I'm really doing what I'm meant to be doing."
As long as gender inequality and equal pay are still problems across the globe, Watson isn't going anywhere anytime soon.