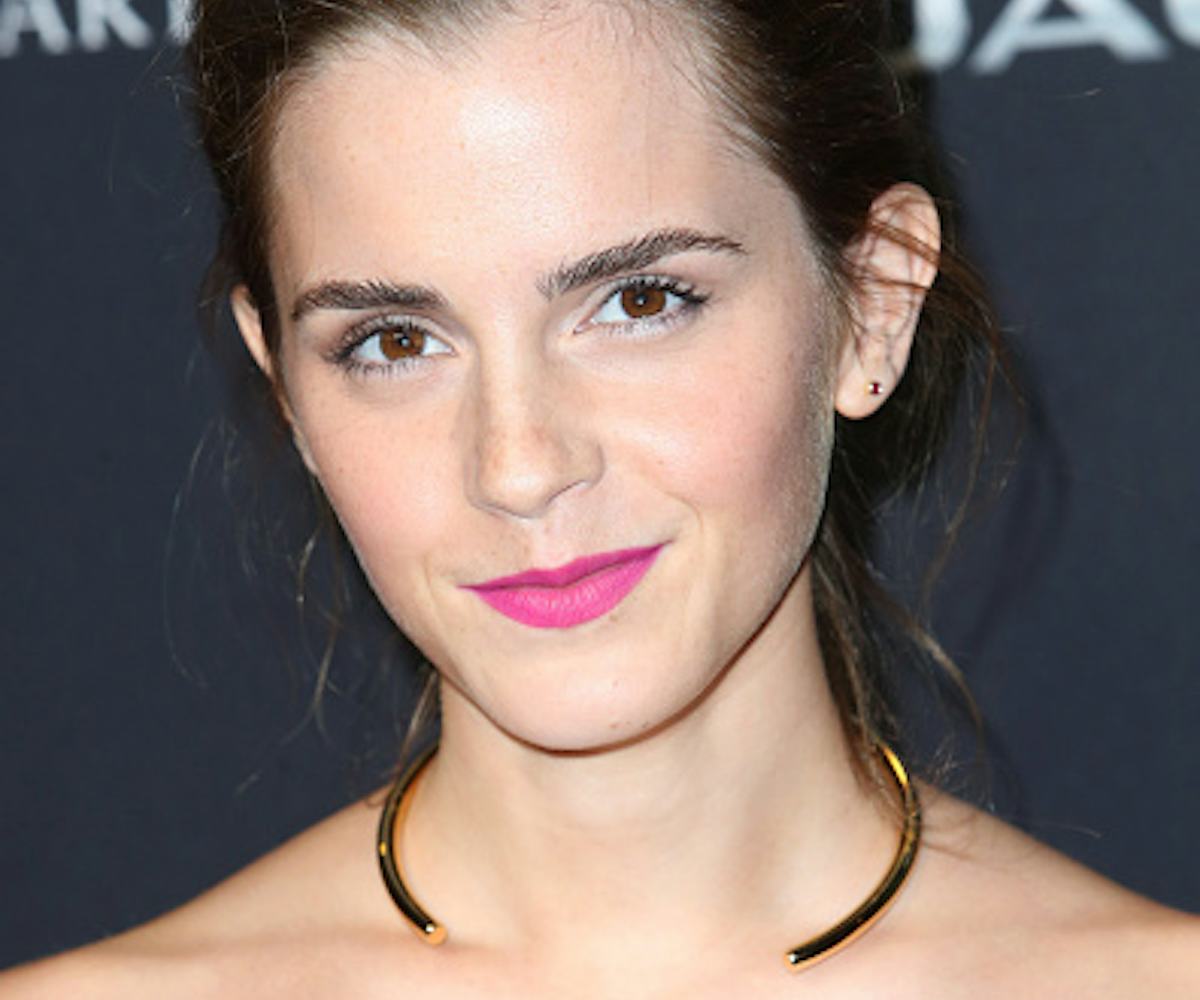 via Getty Images
emma watson reveals the way she handled her breakup with matt janney
well, that's one way to do it.
While a heart-wrenching split from a loved one might cause the average person to dive headlong into a vat of carbohydrates, or pursue a string of unsatisfying, inappropriate hookups, our girl Emma Watson dealt with her December breakup with Matt Janney in maybe the most mature way ever. 
Watson spoke to Vogue UK about her "horrendous" split to the rugby player, saying, "I felt really uncomfortable, even before my relationship ended." So what did she do when it finally ended? She decided to jet off to a private facility in Canada's Rocky Mountains for a week to work things out in her mind. "I went on a silent retreat because I really wanted to figure out how to be at home with myself," she said.
She further relayed that falling in love wasn't the problem. "The boyfriends or partners I've had have generally made me feel really cherished. They've built me up," she said. "I certainly haven't found that with doing all that I do or being all that I am, that I've struggled in my love life. I just think it's very patronizing towards men. It undermines them."
We're confident that Emma will find a partner that can handle the brilliant dope queen that she is. 
(via Elle)