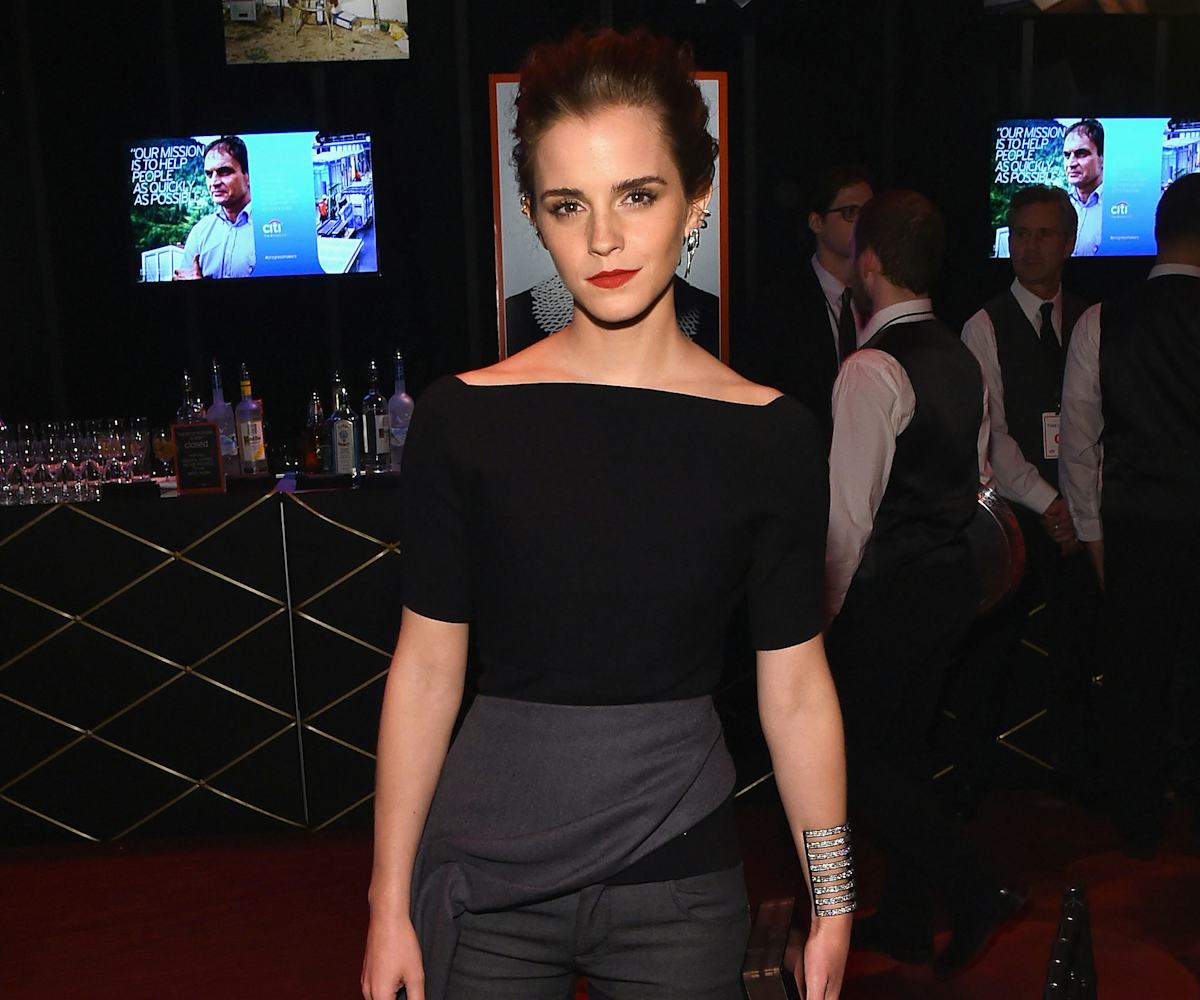 Photo by Larry Busacca/Getty Images.
Emma Watson Checked Off Another Academic Achievement
Just when we think that worldwide do-gooder Emma Watson might be winding now, she reminds us that there's no time to take a break when your mission is to save the world. Between fighting the good fight for feminism and gender equality and preparing for her role in Beauty and the Beast, she's been living up to her prestigious title as a Goodwill Ambassador for UN Women. (A few weeks ago, she even started her own book club called Our Shared Shelf.) Today, we found out that Watson was named a visiting fellow at Oxford University's Lady Margaret Hall. This makes her one of 11 luminaries inducted including Benedict Cumberbatch. A huge part of their honorary three-year role will be immersing themselves in the college's community and being present on the campus.
"[The luminaries] are people drawn from a variety of backgrounds, callings, and professions and we want them to form a bridge between our own academic community and the worlds they inhabit and represent," said Alan Rusbridger, the college's principal. "At a minimum we'd like them to drop in occasionally at college, eat with us and meet informally with a variety of the LMH community. It could be a conversation or debate, a performance, a lecture or seminar, a form of outreach—or something we haven't thought of."
Once again, we're left in awe of Watson as she continues to pave a noble path for women everywhere. Cheers!
(via BBC)