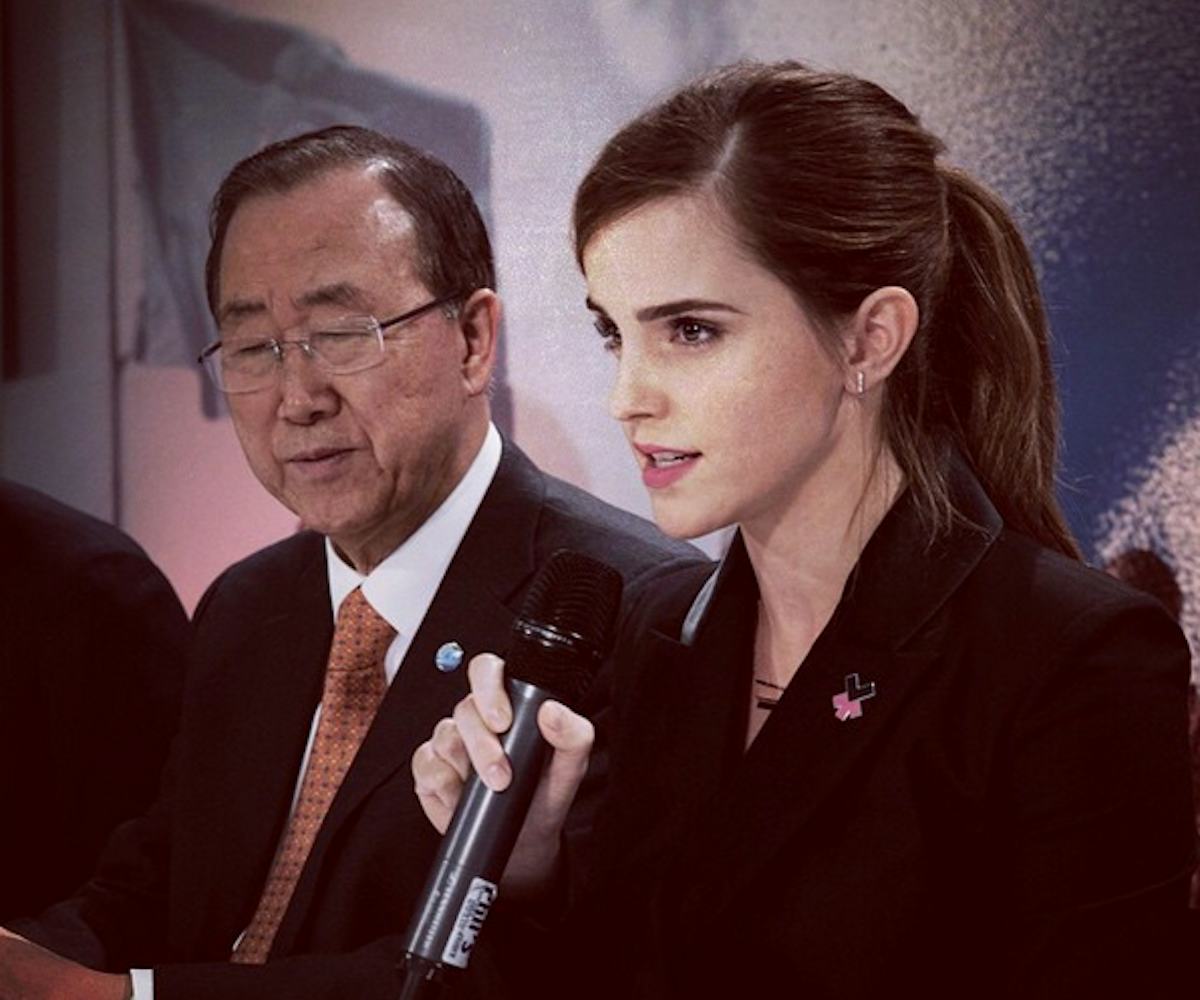 Photo via @emmawatson on Instagram
Emma Watson Counts Up The Numbers To Prove Sexism Is Strong In Hollywood
Sexism is more than how women are treated in comparison to men. In fact, it can be quite subtle until you actually consider the numbers involved. So, Emma Watson is using hard, numerical evidence to show that sexism in Hollywood is still alive and well—and it affects 99 percent of women involved in the film industry.
In a new interview with The Guardian, self-proclaimed feminist advocate Watson and several other women in the industry are speaking out about the different kinds of sexism the permeates the entertainment world. It can be obvious and ostentatious—like women being relegated to roles of the wife or girlfriend—or at times, quite hard to detect. "I have experienced sexism in that I have been directed by male directors 17 times and only twice by women," said Watson. "Of the producers I've worked with, 13 have been male and only one has been a woman."
But these ratios and numbers are not just found in the film industry. They're prevalent everywhere—even the United Nations, where Watson launched her #HeforShe campaign last year. "I think my work with the UN has probably made me even more aware of the problems. I went out for a work dinner recently. It was seven men…and me," she said. Clearly, if the world's prime intergovernmental organization for diplomacy is skewed in terms of gender equality, there is work to be done all over.
According to Watson, a strong network of feminists makes it possible to overcome gendered barriers. "The men at the top often find it difficult to relate to a lot of the problems women face, and therefore, we aren't taken very seriously," she said. "Yet, women are just as guilty of discriminating against women." So, it's important for women to support other women. And as a whole, equality is something everyone can fight for—as is the message of #HeForShe.
(via MTV)