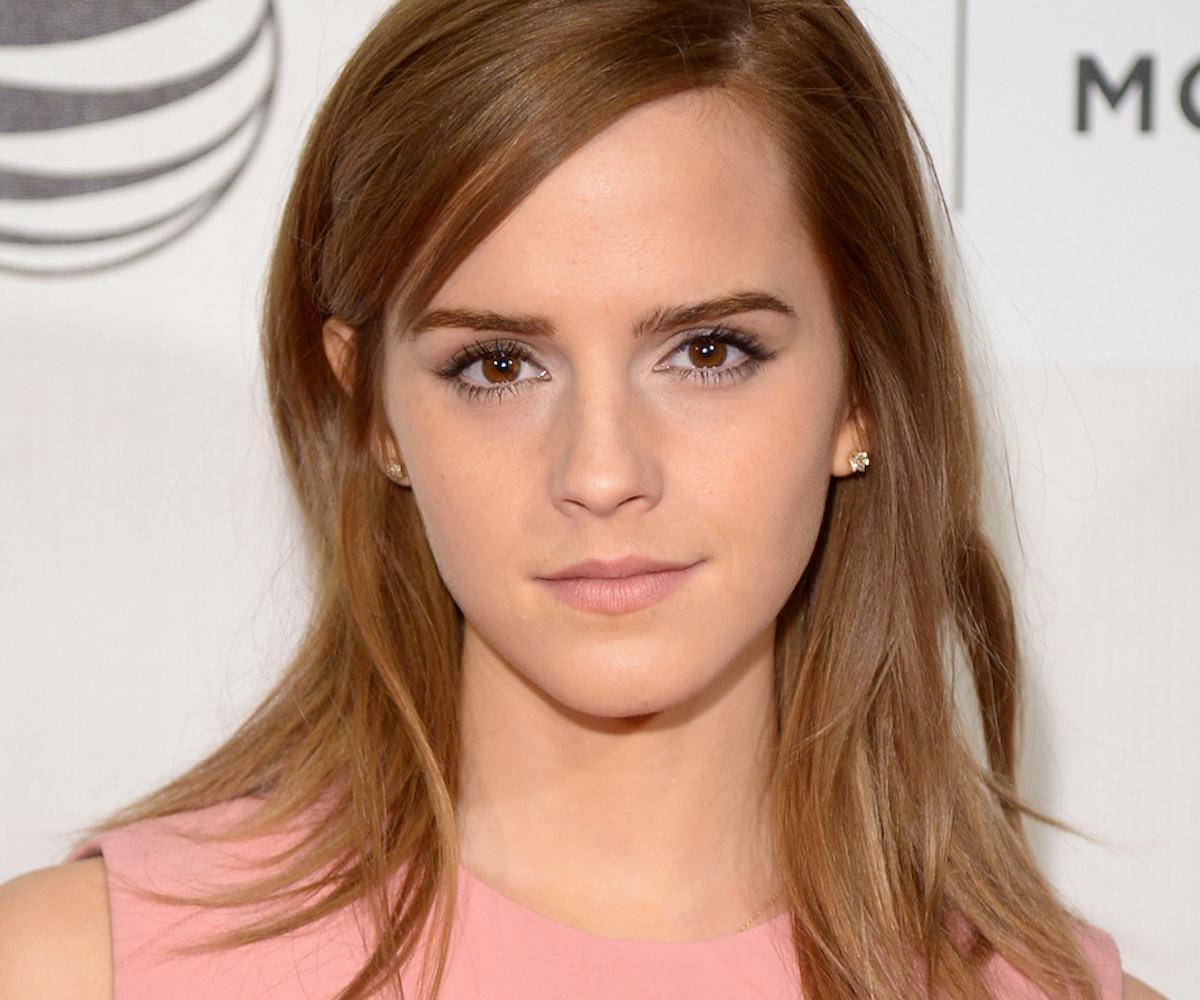 Photo by Frederick M. Brown/Getty Images
Emma Watson Is Taking A Break From Acting To Focus on Feminism
"My own personal task is to read a book a week"
If your first reaction to this article's headline is to crawl into a corner in an effort to prepare for Emma Watson-induced withdrawal, think again. Just because everyone's favorite too-many-to-count threat has announced a yearlong break from acting, doesn't mean she'll be doing what we typically do on our days off (i.e. shamelessly lounging on the couch and catching up on our ever-growing Netflix queue).
The 25-year-old actress is instead pursuing a journey of personal development, which she revealed during  a candid conversation with author and fellow feminist bell hooks for Paper magazine's new "Girl Crush" series. The engrossing exchange provides insight into the important link between self-love and literacy, the struggles both activists faced growing up supporting feminism, and how they plan on pushing societal boundaries from here on out.
"My own personal task is to read a book a week, and also to read a book a month as part of my book club. I'm doing a huge amount of reading and study just on my own," she said. "I almost thought about going and doing a year of gender studies, then I realized that I was learning so much by being on the ground and just speaking with people and doing my reading."
Conversations as honest and inspiring as this one seem to be a rarity nowadays, making it all the more refreshing. It goes to show that advocating for something you passionately believe in never has to be a solitary activity, even when it feels like you're encountering more roadblocks than victories.
Regardless of any pushback or criticism, one thing's for sure: It's been an incredibly progressive year for feminists everywhere. While the fight for gender equality is far from over, Watson and hooks are testaments to the fact that we are in good hands.