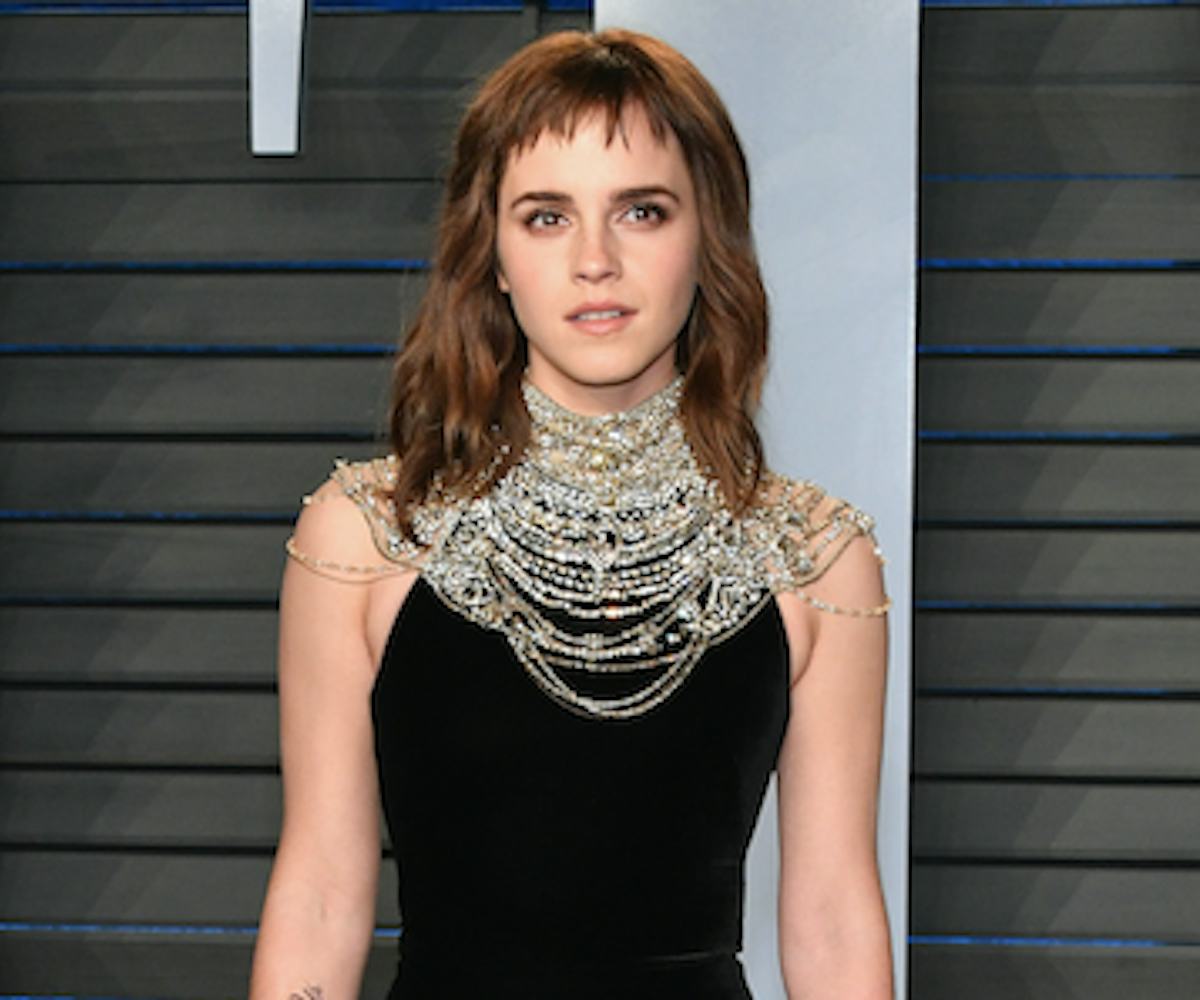 photo by Dia Dipasupil / getty images
Emma Watson Revealed A Time's Up Tattoo At The Oscars
And people were quick to point out the grammatical error
Emma Watson wore her feelings on her sleeve at yesterday's 90th Academy Awards. The actress walked the red carpet in a black Ralph Lauren dress accessorized with wispy baby bangs, a bold bejeweled neckline, and... a new Time's Up tattoo on her forearm.
The only issue? The tattoo was missing an apostrophe. And despite the fact that the tattoo was temporary, the grammatical error didn't stop people from ripping her a new one online.
"Emma Watson's stick on tattoo is so unbelievable cringe," one user wrote. "No one thought to sharpie in an apostrophe?"
Others took it as far as to comment on her education, stating that she should get a refund for her degree in English literature at Brown. Uh, ouch?
It's honestly insane that a tiny grammar issue would spark so much backlash, especially considering that Watson has always supported the movement. Besides, there are bigger things to be upset about—like the fact that Get Out didn't win Best Picture. Leave Emma alone.