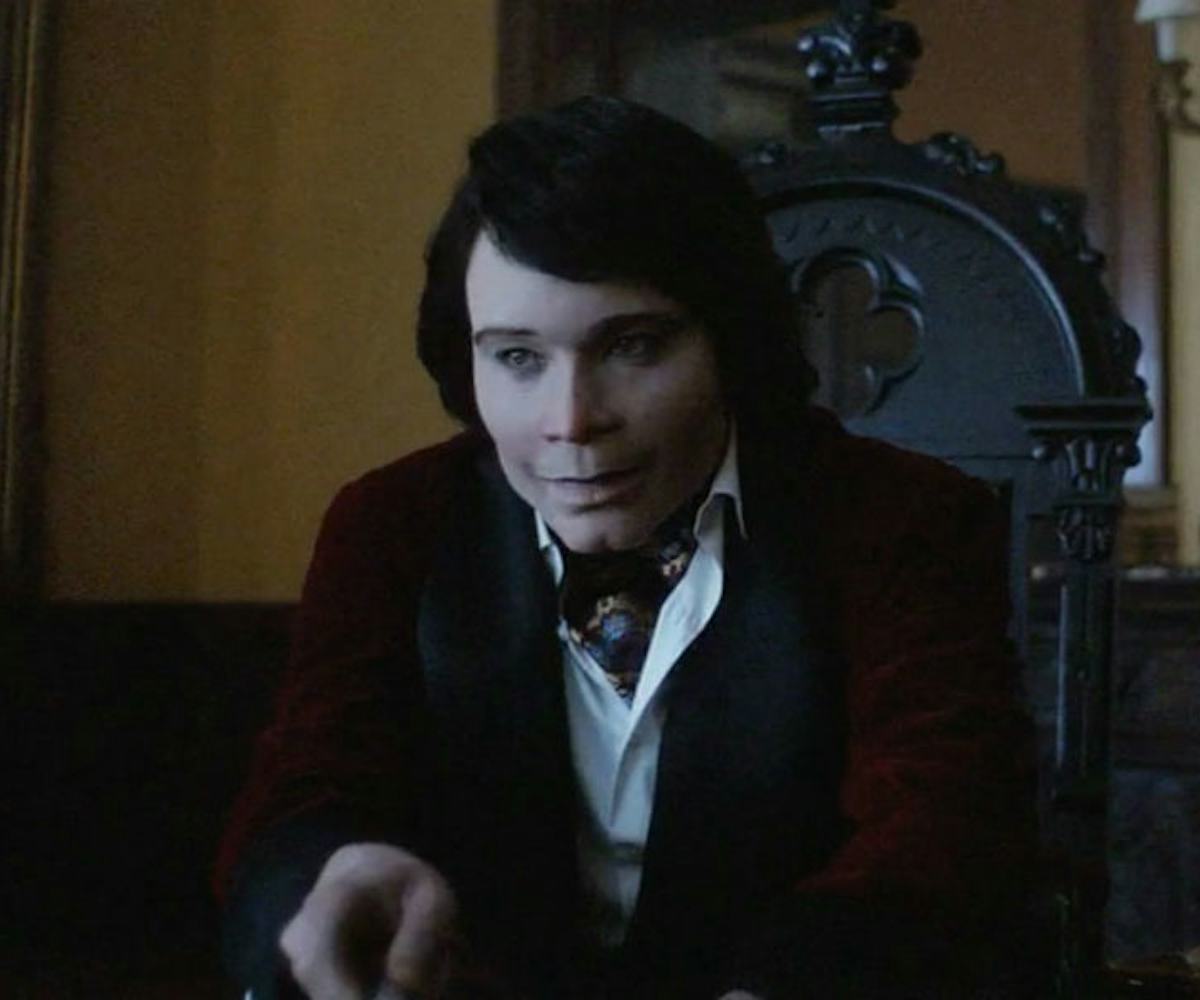 Photo Courtesy of FX.
Okay Guys, Who The Hell Showed Up As Teddy Perkins To The Emmys?
The biggest mystery from last night's Emmys—aside from why the award show can't get diversity right—was who the hell dressed up as Teddy Perkins from Atlanta.
The titular character is from the most talked about, most bizarre episode of the Donald Glover-created show. The actor played Perkins, a Michael Jackson-esque abused child all grown up who now spends his time locked up in his house. The episode was up for an award and so was Donald Glover. Atlanta didn't take home anything, unfortunately, but the cast still managed to have one of the most talked-about moments from the show.
During the ceremony, the character of Perkins was spotted in the audience. It was a quick moment, one you'd probably miss if you looked down at your phone at the time, but the Internet managed to find footage of the brief happening. At first, it seemed obvious: Glover was dressed up in white face again. Duh! He played the character on the show, and he dug up his prosthetics again for the night. But then Glover appeared without makeup and with a full beard sitting in the same seat not too long after Perkins appeared on TV. And so the plot thickened!
The next possible person, then, was Glover's castmate Lakeith Stanfield. That is, until a picture of Stanfield, Glover, and Brian Tyree Henry posing with, you guessed it, Perkins, popped up. At one point during the show, whoever was dressed up as the character shook hands with Bill Hader when he won the Emmy for best actor in a television comedy over Glover. According to Fox News, Hader said backstage about the encounter: "I don't know who it was, but I know it was that guy from Atlanta." Not helpful! The most probable theory we've heard is that it might be Glover's brother Stephen, who is also a writer and producer on the show. But we don't know for sure.
And so, the morning after, the mystery remains unsolved. We can't really expect Glover to tell us, as he's not exactly keen on explaining his art, so we have no other choice but to blame the Emmys. If Glover had won (and he should have won), we would probably have answers right now. Yet another thing the ceremony messed up!