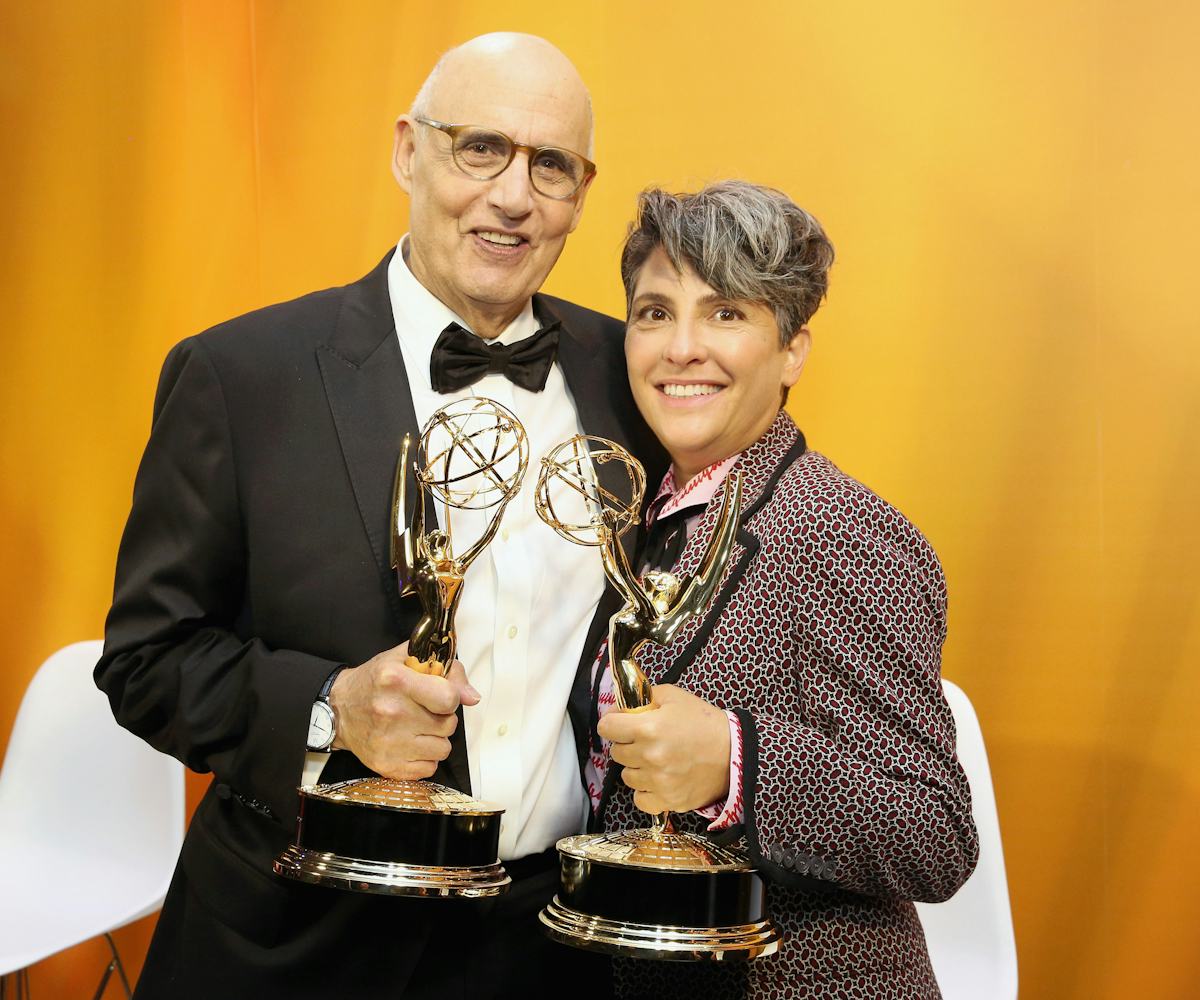 Photo by Rachel Murray/Getty Images
The Emmys Were An Important Night For The Trans Community
"Give trans talent a shot"
There's no denying that Jeffrey Tambor's portrayal of a trans woman on the Amazon hit Transparent is layered and subtle and beautifully rendered. But, still, he is a cisgender man bringing to life the experience of a trans person, a reality that Tambor himself addressed at the Emmys tonight while accepting his second consecutive award for Outstanding Actor in a Comedy Series. "To you people out there, you producers and you network owners and you agents and you creative sparks: Please give transgender talent a chance. Give them auditions. Give them their story," Tambor said. "I would not be unhappy were I the last cisgender male to play a female transgender [character] on television."
It was a wonderful moment for the trans community, who so often do not get the chance to tell their own stories on screen. It was also one of several times in the evening that this sentiment was echoed on stage. Transparent creator Jill Soloway, who has become a champion for the community, gave one of the night's most stirring speeches when she accepted her award for Outstanding Directing for a Comedy Series. "I've always wanted to be part of a movement," an emotional Soloway said. "This TV show allows me to take my dreams about unlikable Jewish people, queer folk, trans folk, and make them heroes. Thank you to the trans community for your lived lives." Then, Soloway shouted what was easily the line of the night: "Topple the patriarchy," she told the crowd, like the leader of her own revolution.
Finally, when Laverne Cox appeared on stage to present the award for Outstanding Directing for a Variety Special, she couldn't help but underscore the importance of what Tambor said earlier, particularly since she herself is a living example of what can happen when you cast trans people to play themselves. "I just want to echo what Jeffrey Tambor said tonight," Cox said. "Give trans talent a shot. I would not be here today if somebody didn't give me a chance." It was the perfect cap to a night that we will hopefully look back on as an important one in the fight for equality and proper representation for the trans community.