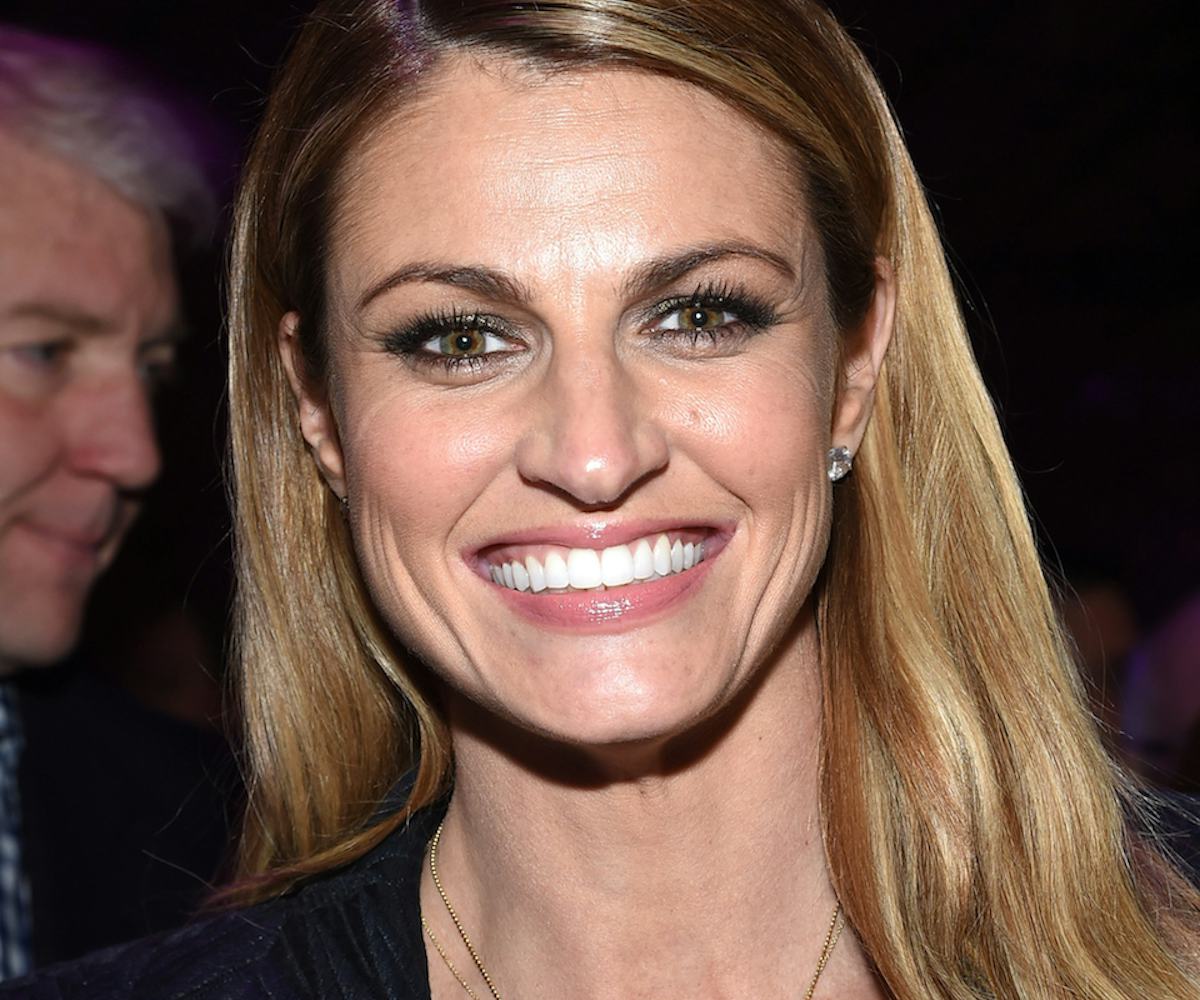 Photo by Mike Coppola/Getty Images.
Former ESPN Sportscaster Erin Andrews Awarded $55 Million In Hotel Recording Suit
the seven year fight is finally over
Today, Erin Andrews, the former ESPN sportscaster and current Fox College Sports host, was awarded $55 million by a jury comprised of seven women and five men.
In 2009, Andrews filed the suit over a nude video that was filmed through the peephole of her Nashville Marriot hotel door. Brought against the owner of the hotel, a group called West End Partners, the hotel managers, Windsor Capital Group, and the individual who filmed her, Michael David Barrett, she initally sought $75 million in damages. Barrett had altered Andrews' hotel door and videotaped her undressing, eventually trying to sell the footage in a plan he hatched after seeing the sportscaster's name trending on Yahoo. He later uploaded it to his computer and tried to sell it to TMZ, leading to Andrews seeking help for trauma and leaving her, according to her parents, a "shell" of her former self.
Adding to the vileness of the crime was the hotel's defense during trial. In Andrews' cross-examination they argued that she benefited from being stalked, filmed naked, and humilated publicly. "You got a second contract with ESPN, right?" the hotel's defense attorney, Marc Dedman, asked Andrews. "And it was a better contract than you had the first time, right? After that you got a contract with Fox Sports, right? And that was a better contract than you had with your second contract with ESPN, right? Your income has gone up substantially since this occurred."
The court found both Barrett and the two companies at fault, awarding $55 million in damages, with Barrett's responsibility measured at 51 percent, and the hotel companies' at 49 percent. Since the incident, Andrews has changed how she travels, switching her room as soon as she checks in, telling the front desk she's traveling with a man, even if she's alone, among other precautions.
After the verdict was delivered, Andrews took to Twitter to thank the court, jury, and support she's received from everyone through the process. "I've been honored by all the support from victims around the world," she wrote. "Their outreach has helped me be able to stand up and hold accountable those whose job it is to protect everyone's safety, security and privacy."