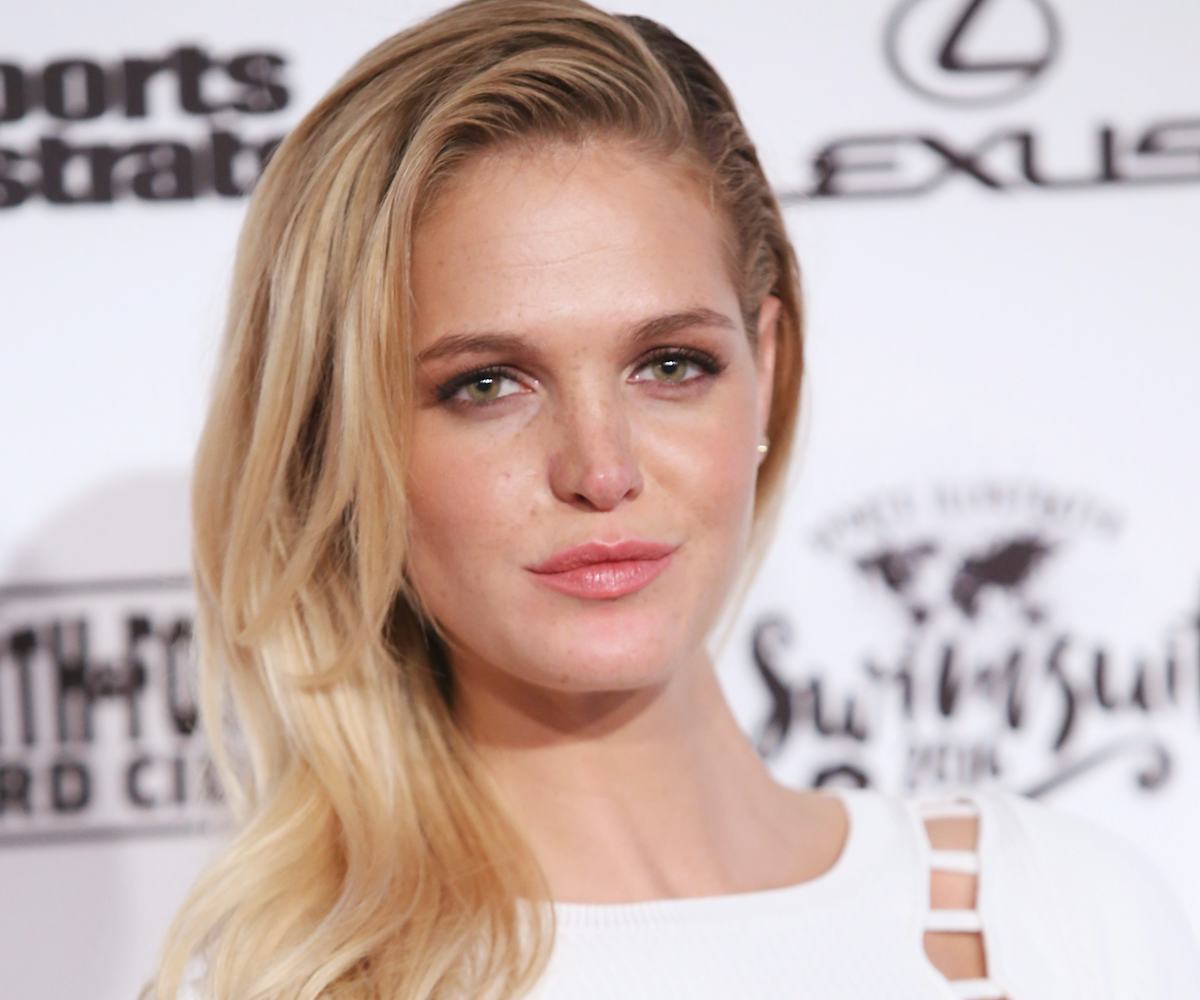 Photo by Bennett Raglin/Getty Images.
Erin Heatherton Reveals Why She Left Victoria's Secret
"I remember staring at my food and thinking maybe I should just not eat"
Erin Heatherton used to be one of the faces when it came to the Victoria's Secret brand. As one of the line's official VS Angels, she walked in their notorious fashion show from 2008 to 2013 and had her face (and body) plastered over advertisements and inside every Victoria's Secret store. It's been three years since she left the gig, that many dream of having, and now she's finally opening up about the pressures she faced.
In a talk with TIME magazine's Motto, she says she was under immense scrutiny to drop pounds. "My last two Victoria's Secret shows, I was told I had to lose weight," she says. "I look back like, 'really?'" The measurements expected of models has recently been re-examined from every angle, with everyone from Sports Illustrated model Robyn Lawley to the headline-splashing Ashley Graham challenging what has been the thin, airbrushed industry norm for ages.
In preparation for her last Victoria's Secret show in 2013, despite eating healthy and working out up to twice a day, Heatherton felt like she wasn't getting the results she desired. Her body, she says, "just wouldn't do it." She goes on to say, "I was really depressed because I was working so hard and I felt like my body was resisting me, and I got to a point where one night I got home from a workout and I remember staring at my food and thinking maybe I should just not eat."
She left Victoria's Secret after that 2013 show, making a choice not just for herself, but for everyone who viewed her as a role model. "I realized I couldn't go out into the world—parading my body and myself in front of all these women who look up to me—and tell them that this is easy and simple and everyone can do this."
All these sentiments were also echoed in an Instagram she posted just a few weeks ago where she poses in a shirt saying "empowered by failure." In the caption, she expresses the struggles she faces with her own body image, the pressure from the media, her growing love for herself, and the fact that she, like everyone, is not perfect. "This feeling I once perceived as 'failure' was, in truth, a powerful awakening for me to stand behind my purpose in life," she writes. "I stepped away from hiding behind a fabricated version of myself. I no longer put actions behind my fears and insecurities. I made a choice to redirect my energy to be a catalyst for change."