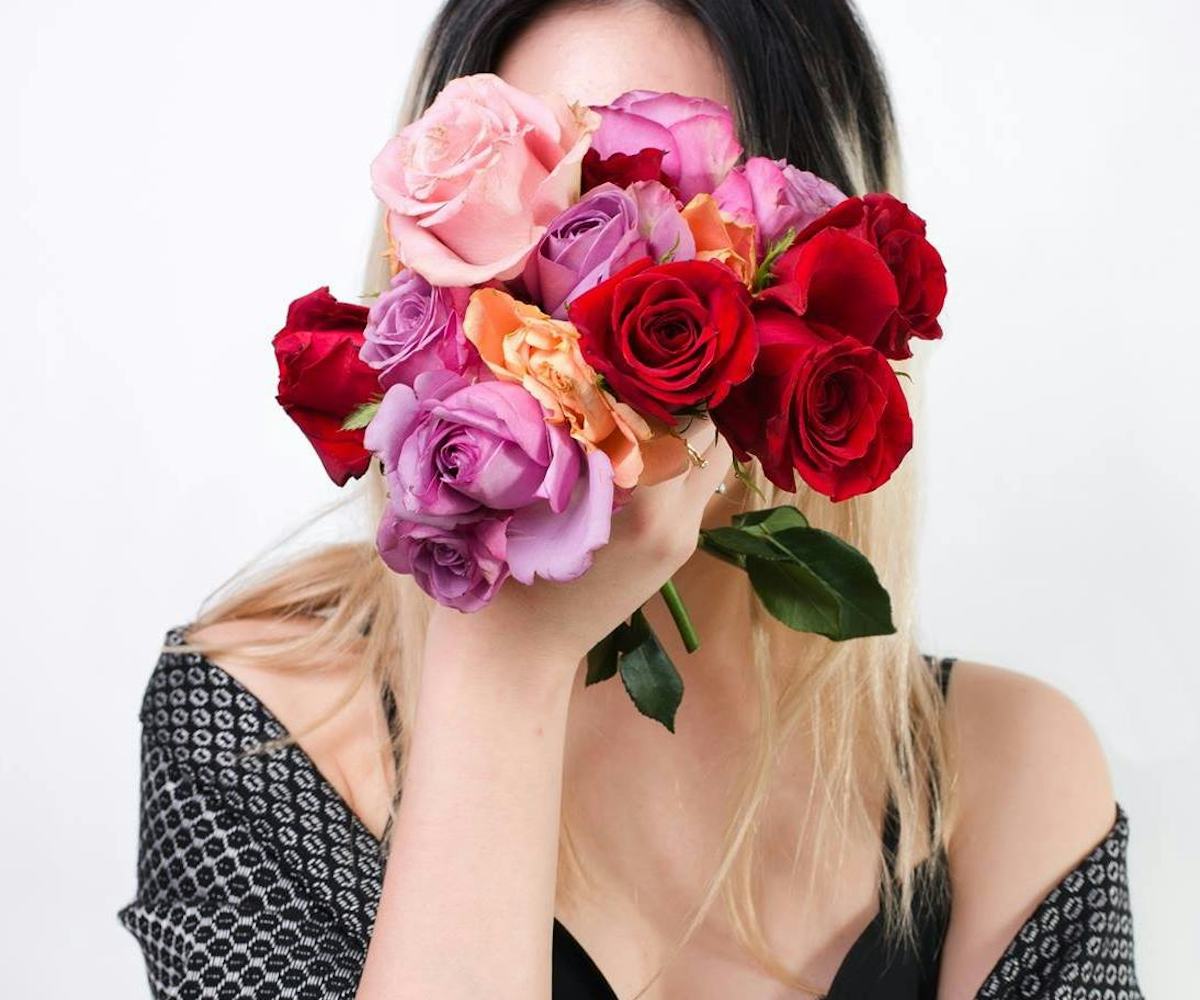 Photo by Anthony Acocella
Meet The Start-up That's Shining A New Light On Sustainable Fashion
Esa is changing up how we view green fashion
Last September, a group of college students and recent graduates gathered around a gallery in the Lower East Side of New York City to attend a fashion presentation event focused on environmentally sustainable designers. The exhibition, created to initiate a discussion about sustainability with consumers, was called "esabitchin'" and held by a brand-new group called esa, which stands for "evolving sustainable apparel."
It was the brand's first event (which was promoted simply through social media and word of mouth), and the four co-founders (or "lady gang," as they call themselves), Willa Tsokanis, Briana Codella, Julia Valencikova, and Abril Carranza, had no idea what to expect. After a frenzy of last-minute preparations, they were shocked when hundreds of people appeared at their gallery doors. Once the crowd flooded in, it quickly became more than just a fashion show as guests mingled, danced, and even hula-hooped, all for the sake of sustainable fashion. Codella, esa CMO, attributes the success partially to the brand's inclusive nature: "They were just everyday people, and they were at a fashion event," she tells us. "Normally, you would have to be a VIP to attend fashion shows, so when people were coming in and actually meeting the designers, they were so excited." 
That first event set a standard for what could be achieved and signaled to the esa ladies that their movement was necessary and valuable. Now, almost a year later, the team is gearing up for their third biannual esabitchin' event on September 9 (during New York Fashion Week) and has held several other get-togethers to educate people about the damaging impact the fashion industry has on the environment in a way that is encouraging, rather than judgmental. "Our events are all about empowering and exciting people about what's possible for sustainable fashion. We started doing events because we noticed, as a team of ladies who love to learn more about sustainability and ethics, that most of the events we went to were kind of depressing. We felt really bad about ourselves after them," explains Tsokanis, esa CEO. "We were like, why don't we create something that's fun and give people a totally different view of their role?"
Their latest event marked the first time the women took their company outside of NYC; they headed west to Los Angeles on July 29 to throw their second annual do + brew, a clothing swap and DIY party that gives unwanted clothing a new life. Guests learned how to naturally dye, make tassels to embellish with, and cut old T-shirts into tote bags and tanks. Last spring's do + brew in NYC saved 249 pieces of clothing from hitting landfills, a step toward combatting the 13.1 million tons of textiles thrown in annually. "We inspire participants to look at everything they wear, not in a linear sense, but in a circular sense, meaning not just the quick time they're wearing it, but what it takes to get to them and what's going to happen after they use it," Tsokanis says.
On August 12, esa plans to launch a brand-new effort: ethical shopping tours. The co-founders will personally lead small ethical shopping groups in various NYC neighborhoods, offering styling advice and responsible shopping tips. For the tours, the brand is partnering with conscious boutiques and vintage shops, who will offer exclusive deals or a gift.
Aside from events for the public, the group also has a mission to work with designers who seek ethical design expertise on their production processes. Tsokanis, Codella, and Valencikova recently graduated from the Fashion Institute of Technology, while Carranza currently studies environmental science and policy at the University of Texas at Austin. Together, the group's combined knowledge of fashion and environment gives them the ability to assist designers who may struggle with incorporating sustainability into their design plans. "There are a lot of people out there who want to make something, but don't understand the detailed process of creating a garment," Tsokanis says. "Ethics and the environment can totally fall out of existence in that process." The group works with people who have strong values, and want to express them, but can't figure out how to navigate the system on their own. If the clients don't have a lot of design experience, esa offers them a team and resources.
Ultimately, the company's mission is to evolve the fashion industry from the second most polluting industry in the world to one inspired by creating consciously, says Valencikova, esa's COO. "Our initiatives bring attention to the impacts of the fashion industry on the planet and create a space for conversation, where we learn what it means to be fashionably conscious," she explains. "We're creating a new narrative in fashion and environmental sustainability, by hosting interactive and creative events that have participants understand their impact while also having a badass time."
The group sums up their efforts with this simple phrase: "esa is sustainability's wingman to the fashion industry"—a motto that's as cheeky and powerful as they are.
RSVP for esa's Ethical Shopping Tour in Bushwick in Brooklyn, New York, on August 12, here.