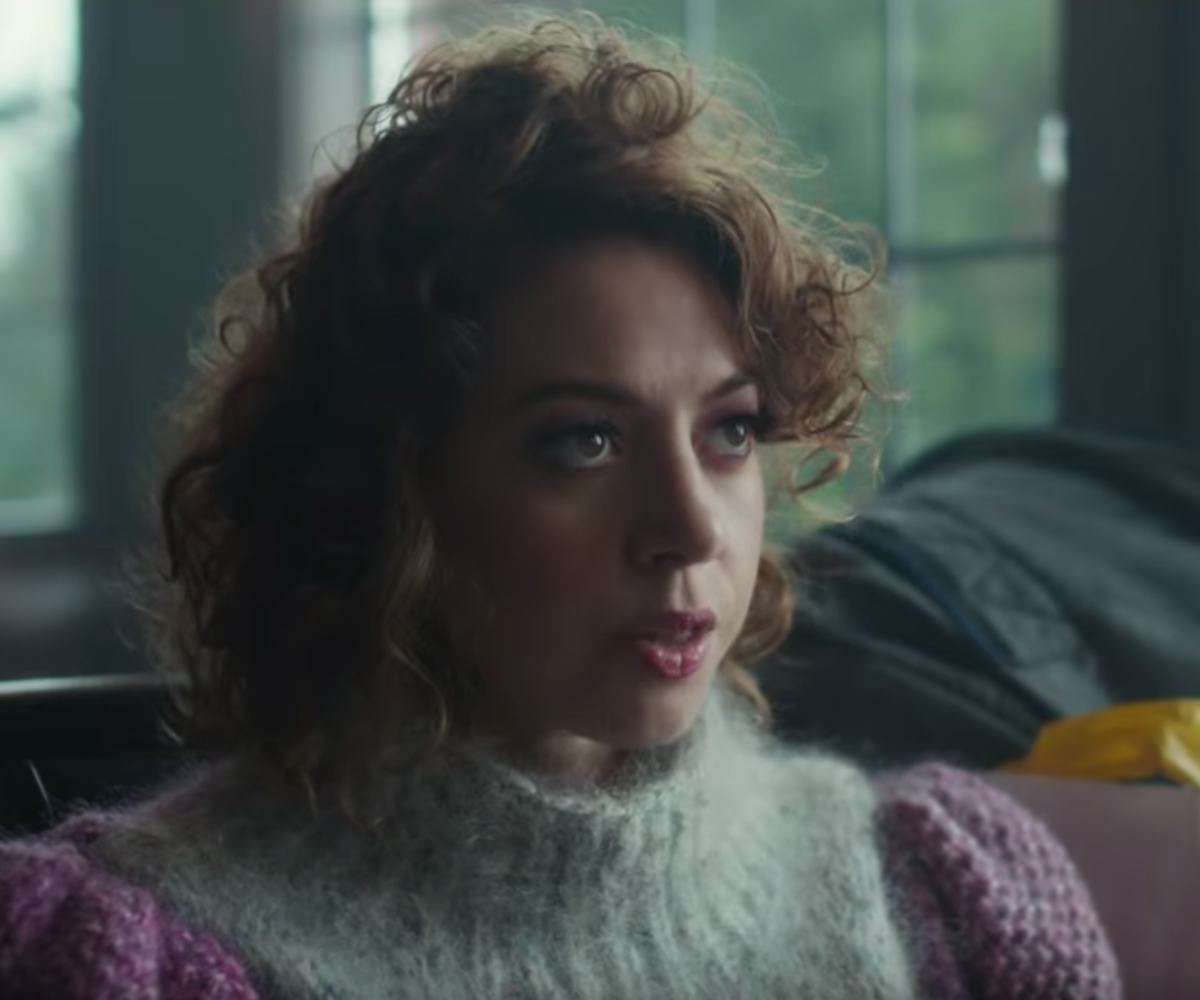 Photo courtesy of Universal Pictures
Aubrey Plaza Falls In Love With A Hitman In 'An Evening With Beverly Luff Linn'
The film hits theaters October 19
The first trailer for Aubrey Plaza's new film, An Evening with Beverly Luff Linn, has been released, and it looks like it will be just as hilariously absurd as some of her previous projects. In it, she falls out of love with her husband and into an affair with the hitman he's hired to save his business.
Plaza plays Lulu Danger, who has just been fired from her café job by her husband and boss, Shane (Emile Hirsch). As one does when newly unemployed, Danger takes advantage of her free time and catches up on some TV, stumbling upon a commercial for an upcoming performance from a magician named Beverly Luff Linn (played by Craig Robinson) who wears a lot of plaid. She recognizes him as a figure from her past, but her memory is hazy. 
Meanwhile, Shane is taking unexpected risks to save his failing business, hiring a hitman to pull off the crimes he deems necessary. Unfortunately for him, the hitman he hired (played by Jemaine Clement) falls for his wife—obviously, because it's Plaza—and the feelings are mutual. A series of botched crimes ensues, which includes a string of men, wearing very obvious wigs, trying and failing to rob a convenience store.
An Evening with Beverly Luff Linn hits theaters, On Demand, and Digital HD on October 19. Watch the trailer, below.