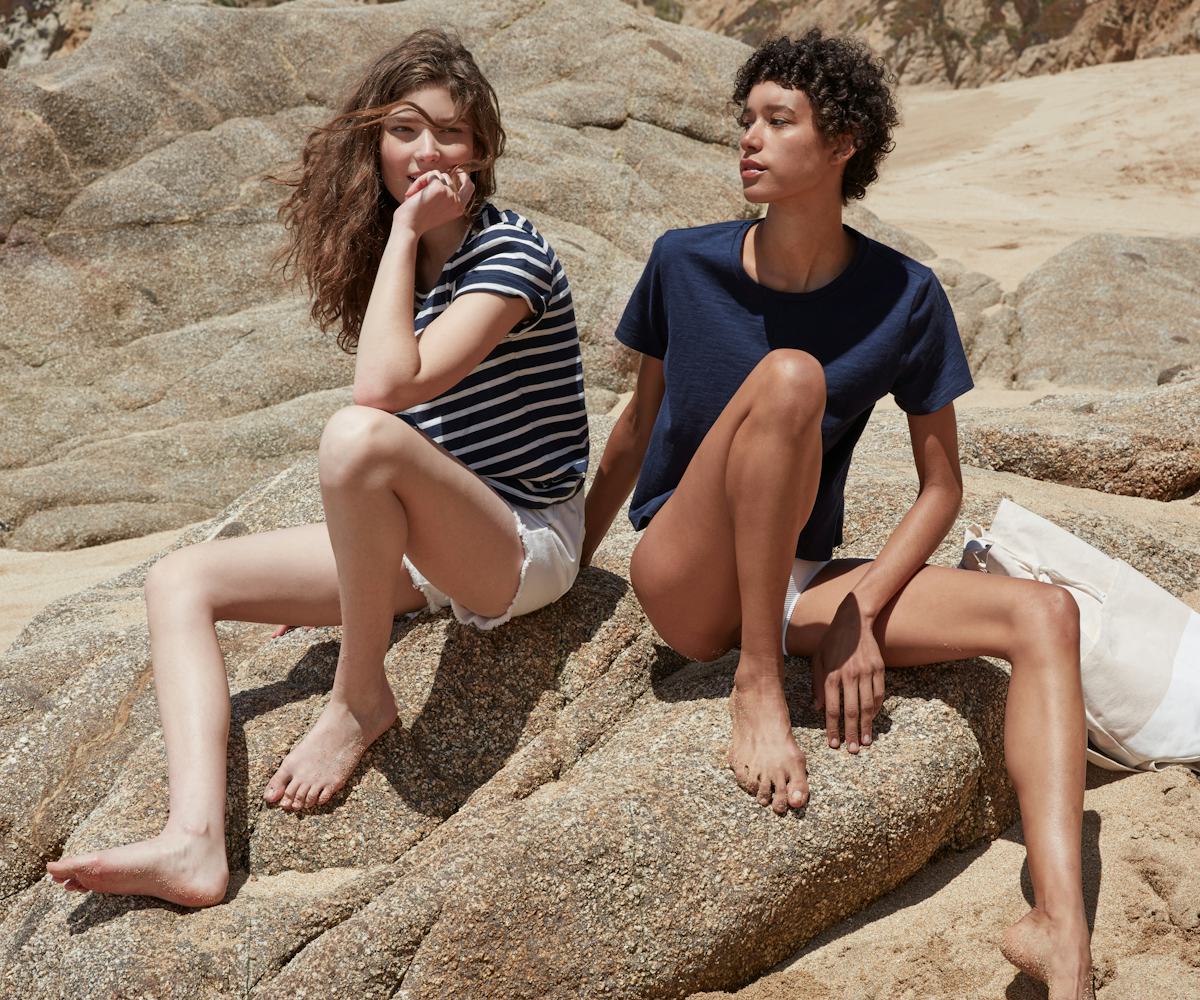 Photo courtesy of Everlane
Our Prayers Have Been Answered: Everlane Is Opening A Brick-And-Mortar Store
Take all of our money, please
Good news, Everlane lovers (well, okay, those of you lucky enough to live close to San Francisco): the direct-to-consumer brand is finally opening a permanent brick-and-mortar store. The new flagship is coming soon to San Fran's Mission neighborhood—the same 'hood as the headquarters—and it's already hiring.
Long loved for its line of minimal-chic staples (at insanely good wholesale prices) that are produced ethically, the brand has attracted quite a large customer base. As Racked points out, some of its products have accumulated 15,000-person waitlists and the brand boasts more than one million online members.
While the company was born on the internet back in 2011, it toyed with the idea of a physical store in the past. From frequent NYC pop-ups over the past few years to the opening of the Everlane Lab, the brand's "retail experiment," in its headquarters last year, it seems like it may have finally figured out the right retail formula to bring its digital success to a permanent physical shop.
Though an exact date hasn't been announced just yet, local real estate blog Mission Local has confirmed that the storefront is already touting some Everlane branding—the door gate is currently painted with a rainbow flag reading "100% Human," inspired by its recent pride campaign. We reached out to the brand and found that the store should be opening "later this year," with an official announcement coming this fall.
As if we needed another reason to visit San Francisco.