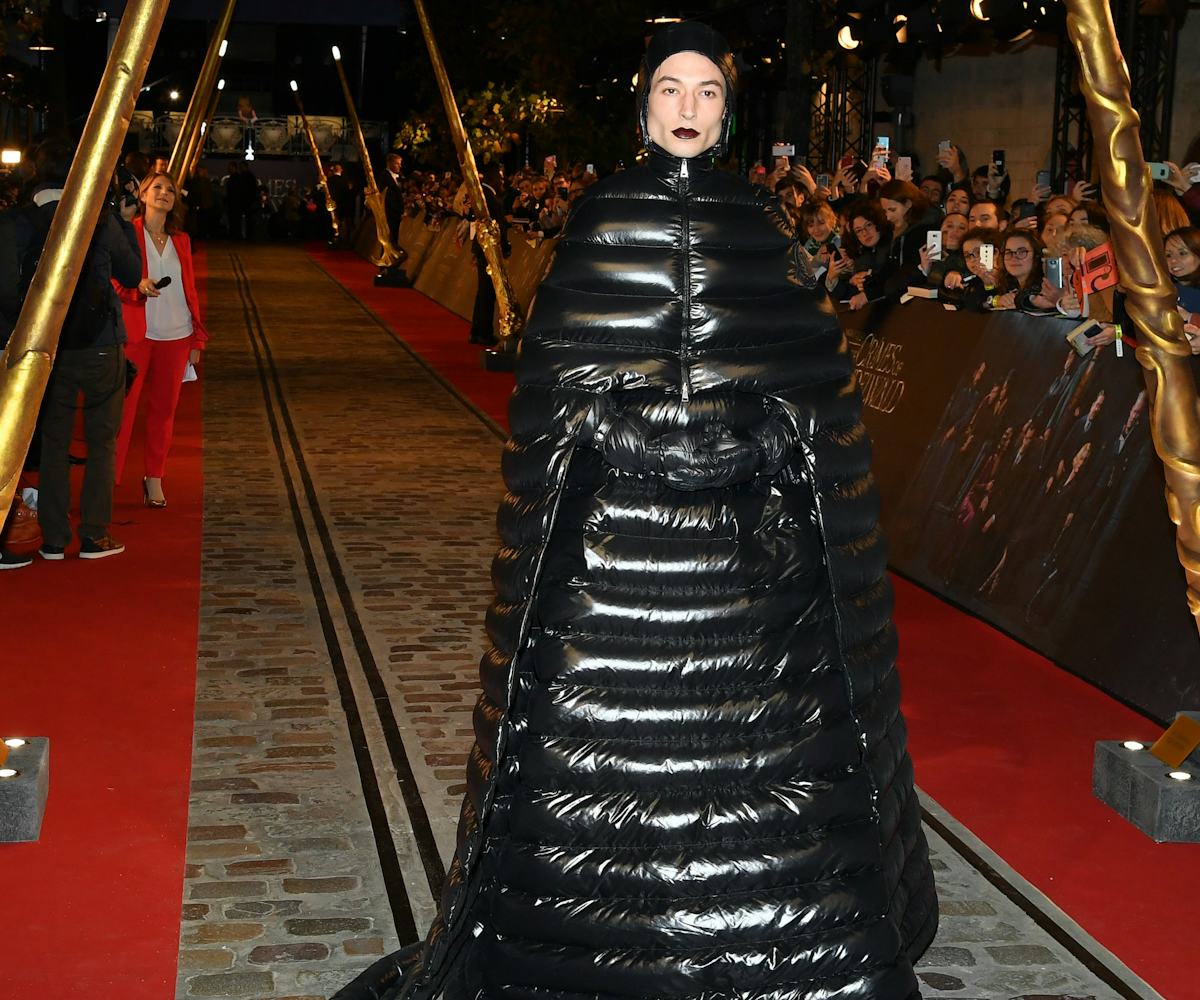 Photo by Pascal Le Segretain/Getty Images
Ezra Miller Wearing A Designer Sleeping Bag Is A Cozy Goth Fantasy
Ezra Miller just waltzed into the Fantastic Beasts: Crimes of Grindelwald premiere in what might be the comfiest outfit ever. 
Miller, who plays Credence Barebone in the film, rocked something akin to a literal sleeping bag as he made his way into the event. He topped it all off with a wine-stained lip, taking his sleeping bag into royal goth territory. 
This perfect, wearable sleeping bag is actually a look from the Moncler collaboration with Valentino creative director Pierpaolo Piccioli. So, it's an incredibly high-end sleeping bag, but I want one in every color for every day of the week nonetheless. 
Miller's style has gained quite a bit of attention in recent days, as GQ Style revealed the actor as its cover star, following Miller as he prepared to deliver a baby goat while donning an Alexander McQueen coat. He has the perfect outfit for every occasion, clearly. 
In anticipation of Fantastic Beasts, Miller also graced the cover of The Hollywood Reporter, in which he elaborated on his experiences with the #MeToo movement and on his identifying as queer. He told THR, when asked about his sexuality, "I don't identify. Like, fuck that," adding, "Queer just means no, I don't do that. I don't identify as a man. I don't identify as a woman. I barely identify as a human."