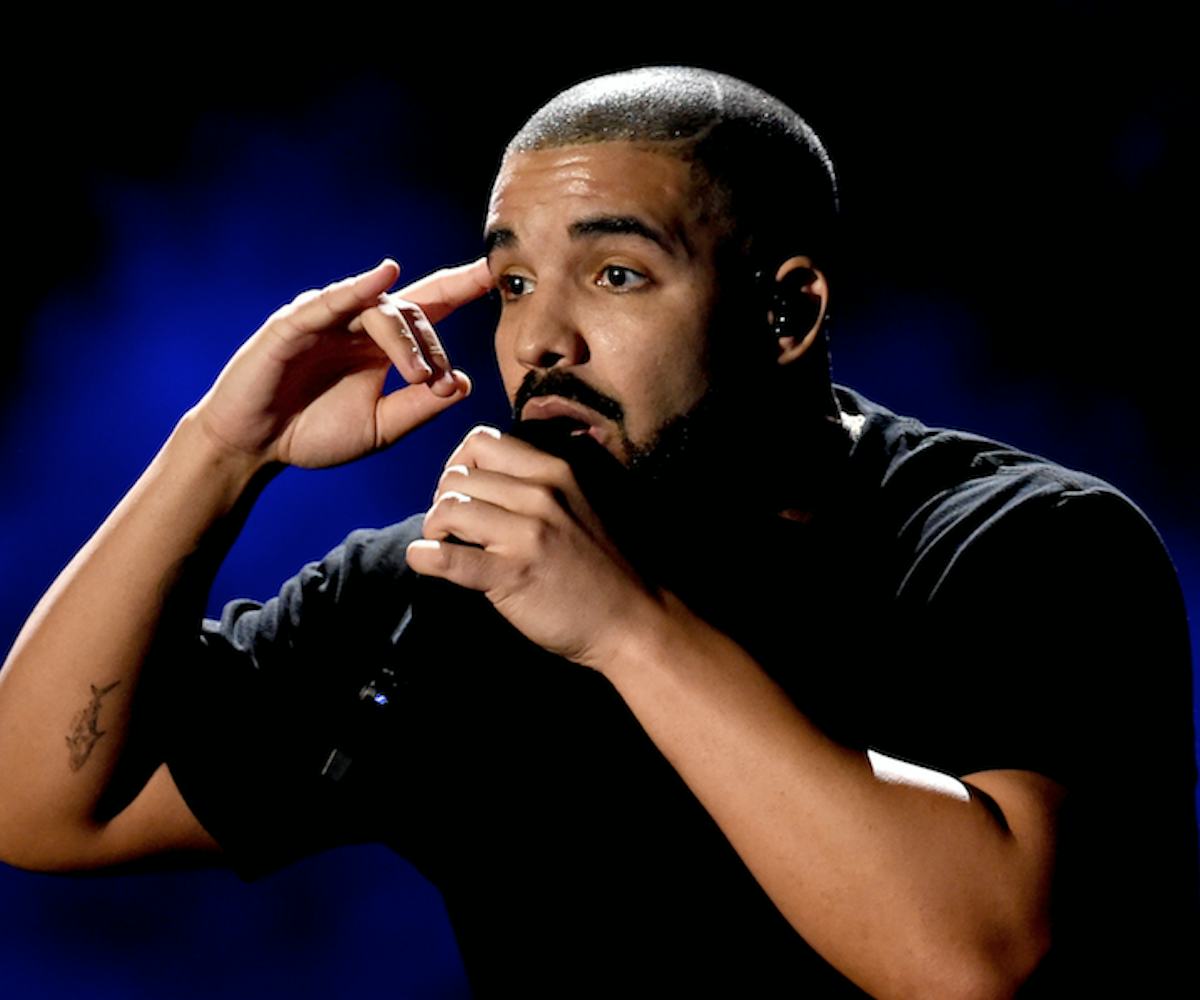 Photo by Kevin Winter / Getty Images.
Fake Woke Drake Is The Internet's Favorite New Meme
"Drake is fake woke and anyone that believes otherwise has small dick energy"
In case you somehow managed to miss it, Drake released his highly anticipated fifth studio album, Scorpion, last week. And while many of the songs resonated with the masses online, his single "Emotionless" stood out the most.
The rapper, aside from officially confirming that he has a son on the track, also used it to air out some of his grievances with Millennial society—namely, with young women who use social media. "I know a girl whose one goal was to visit Rome/ Then she finally got to Rome/ And all she did was post pictures for people at home," he rapped. "I know another girl that's cryin' out for help/ But her latest caption is 'Leave me alone.' I know a girl happily married 'til she puts down her phone/ I know a girl that saves pictures from places she's flown/ To post later to make it look like she still on the go. Look at the way we live."
And while many people found his sentiments to be "eye-opening," others weren't buying it.
Some felt like it was unnecessary for Drake to state the obvious about the pitfalls of social media. 
While others felt like Drake wasn't pointing out anything, but rather, just bitterly airing his grievances with women who have probably been in his life previously.
The criticism eventually sparked a brand-new meme: Fake Woke Drake.
"Drake will never fool me with his corny fake woke women-pandering 'you look pretty without makeup' fake ass but 'Nice For What' does indeed slap," wrote one person.
"Honestly, Drake could write an album where all the lyrics are just fortune cookie [proverbs], and his fans would just eat up all that fake woke shit," added another.
Overall, none of these revelations about Drake's petty lyrics should come as a surprise. He is a Cancer, after all.