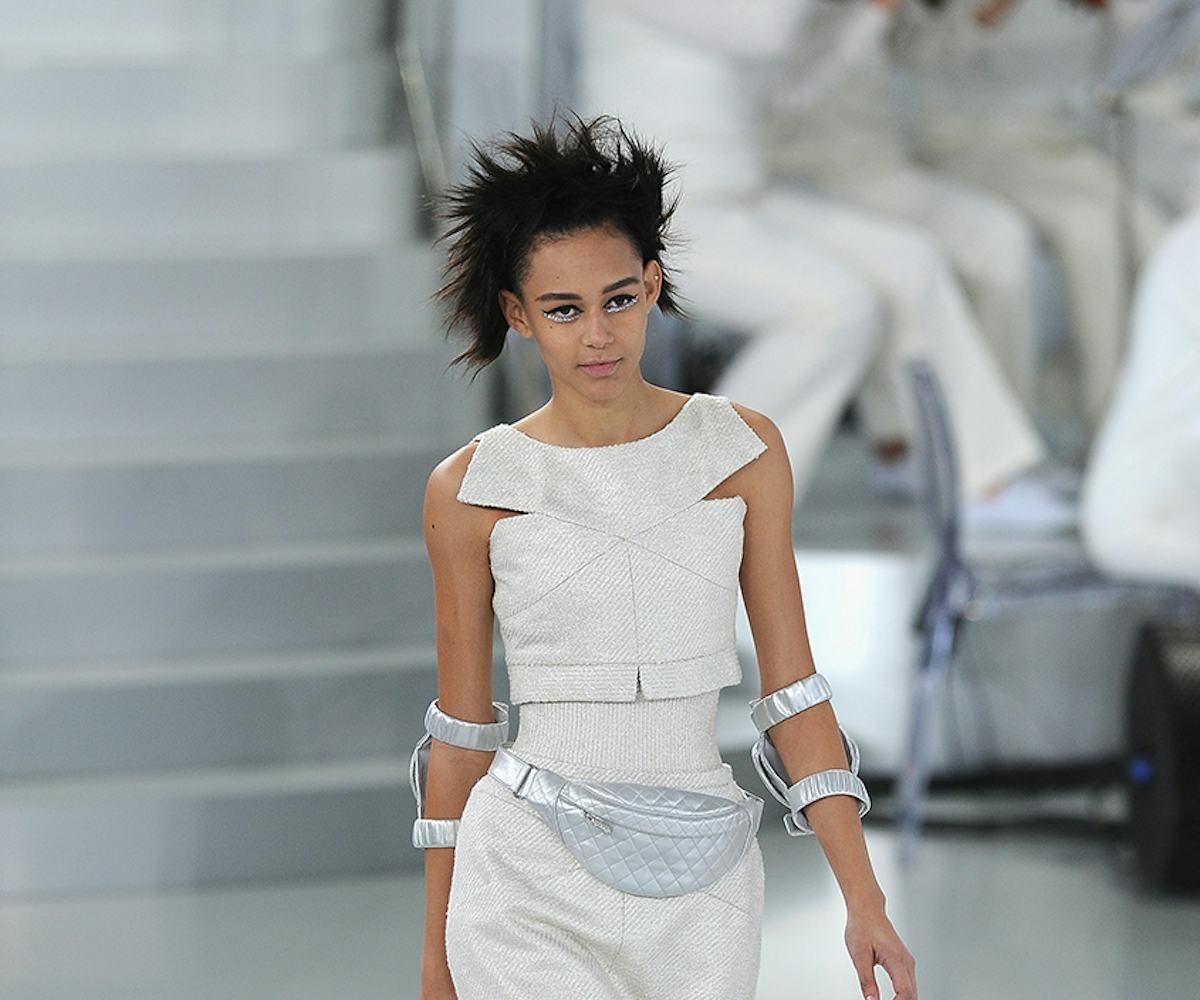 photo by getty images
the beltway
brace yourself, fanny packs are making a comeback.
Just in time for festival season, the ultimate travel accessory is back. (No, I don't mean Heelys, though those definitely help get to appointments faster....) I'm talking about fanny packs. That's right, the thing your dad wore to Disney World in 1994 is now the thing you're going to wear to Coachella in 2014.
I know you're probably staring at your computer screen stupefied, mouthing "this girl is craaaaazy" to yourself, but hear me out on this. Since making an appearance in the Chanel Haute Couture spring '14 show this January, the fanny pack has made quite the comeback. The proof is in the purchasable ones you can scoop up on every site from Net-a-porter to Nasty Gal, though most retailers are using the term "belt bag" in lieu of the '90s-sounding "fanny pack."
And honestly, rocking a bag across my waist with Moschino emblazoned on it or a thin leather belt with a pouch attached doesn't seem that crazy.Maybe I'm just chest-deep in #normcore, but I say bring on the belt way of life. Check out my faves in the gallery and see if you're convinced too.
Guiseppe Zanotti Belt Bag -- $850