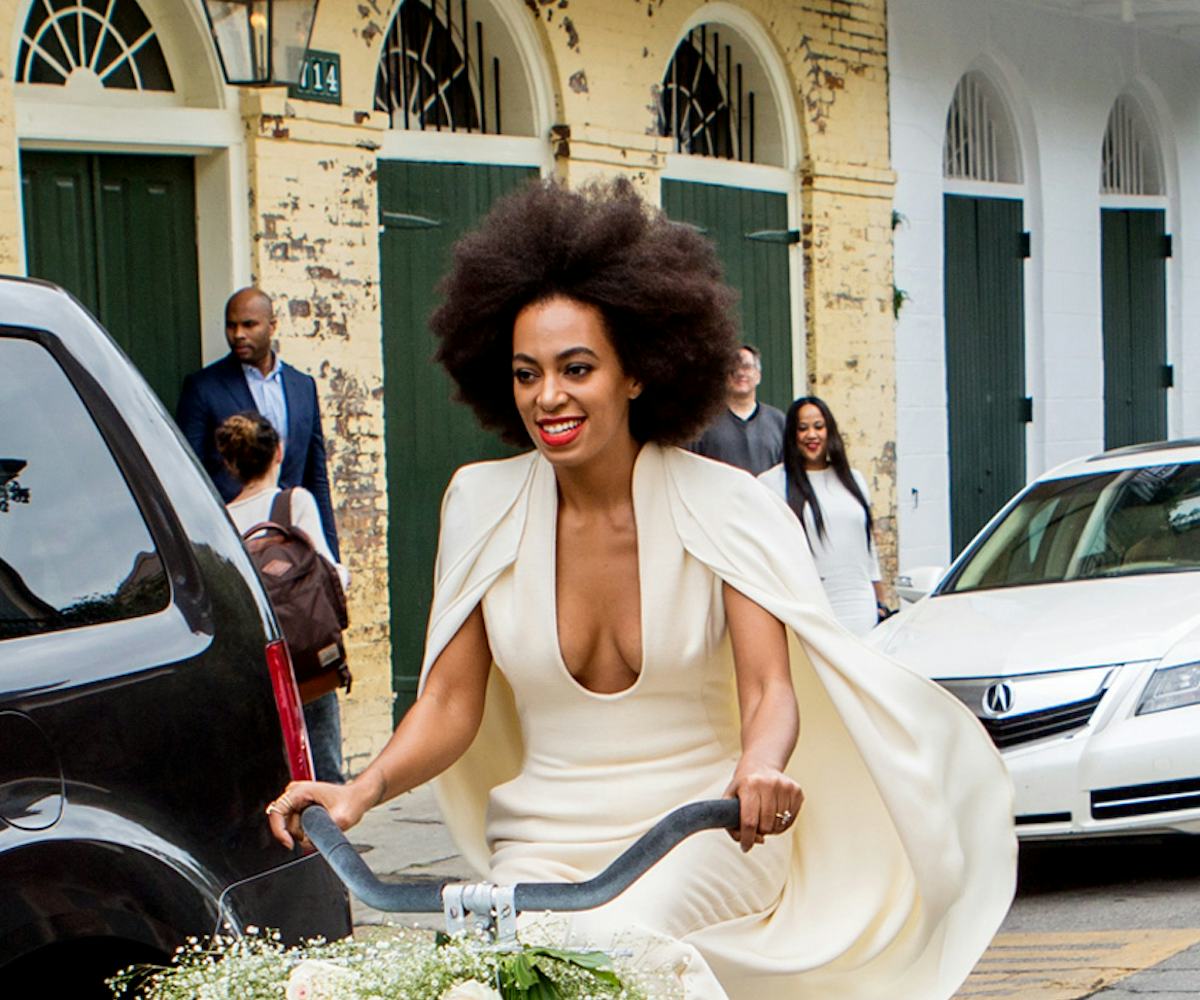 photo via getty images
fashion capes are a thing now
shout out to solange for making it happen.
When photos of Solange's wedding hit the internet, we all pretty much lost our shit with excitement. Now that some time has gone by and we can look at the images calmly, with less squealing, there's one thing that jumps out at us: That cape. Actually, there were two capes. Are capes simply the new bridal veils, for badass indie babes getting hitched? Or can this weird-in-the-best-way statement translate to everyday outfits? 
We have good news: It turns out you don't have to be Solange to wear a cape. Nor do you have to be on your way to Comic-Con. Fashion capes are officially a thing, and they are equal parts chic and whimsical. Attached to dresses or re-imagined as blazers, fashion capes cut a striking silhouette while giving your arms the freedom to noodle around beneath the fabric. If that doesn't say "heaven" to you, we don't know what would.
Click through for our favorites, and let us know if you'll be partaking in the trend. 
Helene Berman Wool Blend Cape, $89.40.
Nasty Gal Catherine Cape Dress, $88.
Nasty Gal Champagne Taste Cape Blazer - Black, $68.
Topshop Double Breasted Heritage Cape, $160.
Zara Low-Cut Jumpsuit With V-Back, $129.
BCBG Max Azria Upas Cape Jacket, $248.
BCBG Max Azria Brynna Lace Cape Dress, $256.80.