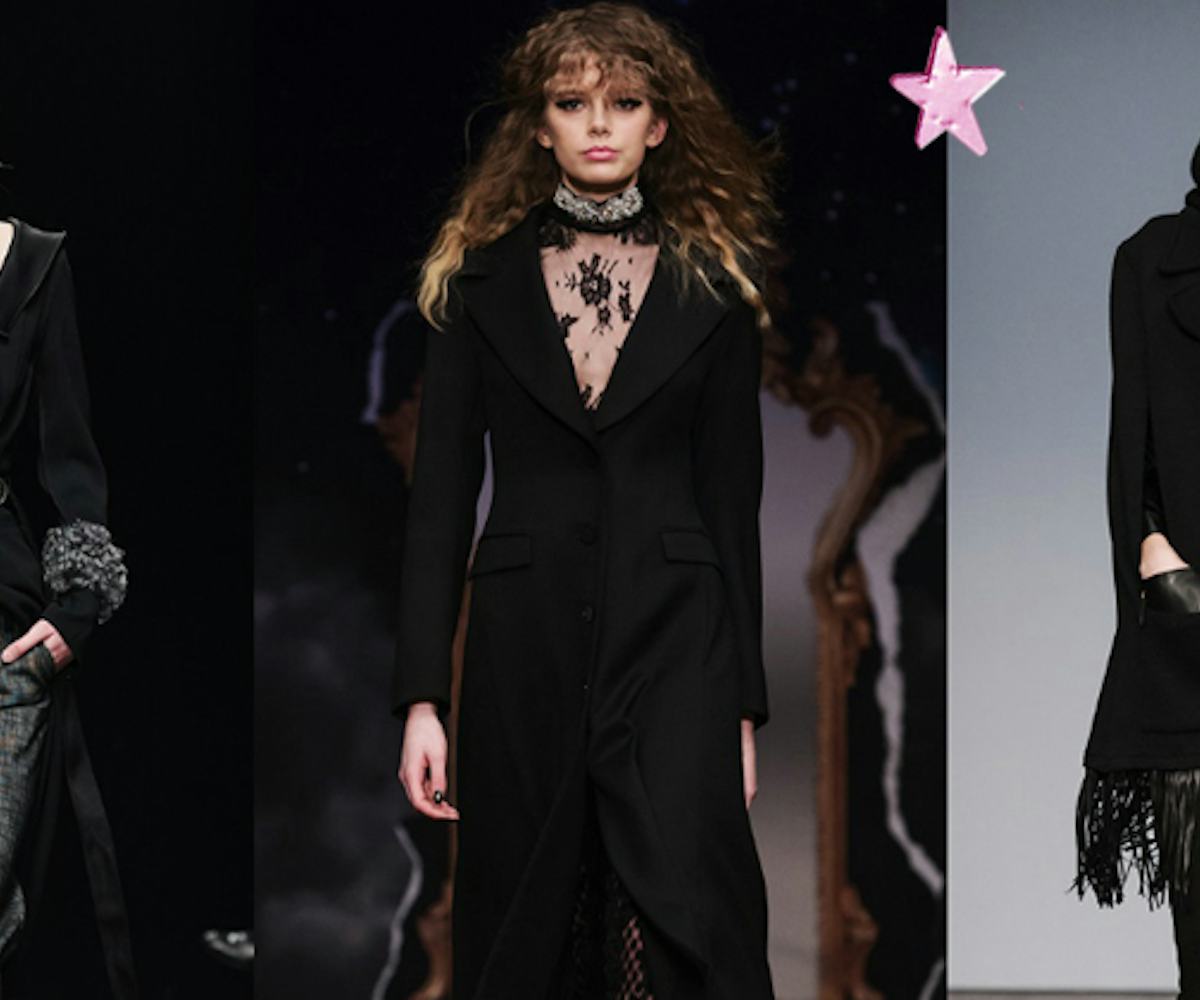 Photo by Mathias Nordgren
5 Fashion Trends All The Cool Girls In Stockholm Are Rocking
check out the #nextgen highlights from stockholm fashion week
Stockholm Fashion Week has come and gone. What conclusions can be drawn for the upcoming fall and winter from these long (and freezing) fashion-filled days in the capital of Scandinavia? First of all, it is clear that some change has finally come to the Stockholm fashion scene. New Swedish designers are taking over the runways and cool kids are dominating the front row. Instagram kids are walking the shows and rappers are performing on the runway. Suffice to say, the new generation has revamped fashion week in Stockholm this season. We spotted the five biggest trends for fall 2016 that were seen on the catwalk during Fashion Week in Stockholm—the five fashion trends that the cool girls of Stockholm are already rocking. 
The trend: Gamers are the new fashion icons
Living in a world where you are online 24/7 is the only natural state of today's youth, as we were basically raised by the web. We have access to platforms that allow us to be exactly who we want to be. Online, everything is possible. The cool kids of Stockholm try to use that same mindset in the real world by dressing however they want. DRKN, a clothing brand originally made for online gamers, closed Stockholm Fashion Week this season. They believe in a world where there's no difference between reality, fiction, ethnicities, genders, generations, and social classes. Their unisex collection allows everyone to look like they're about to shut down the whole game with their killer uniform. This has never been seen on the runways of Sweden before, and that's exactly why we're loving it.
The trend: Layering and mixing colors
Sweden may be one of the coldest places in the world, but not to worry—it's never stopped the women and girls of Stockholm from impressing style-wise. During wintertime, less is definitely not more. Wear layers on layers to keep yourself warm (and cool), and mix your layers up with different colors and patterns to make it more fun.
The trend: Borrowed from the boys
For the cool girls of Stockholm, there is no such thing as "menswear." If they like it, they wear it. We are blurring the lines between womenswear and menswear. (We were never a fan of gender-specific clothing anyway.) So steal your dad's, brother's, or boyfriend's jacket and rock it like it's yours.
The trend: Oversize jackets
Look around at the badass girls in Stockholm and you'll find one thing that they all have in common: the confidence of dressing for themselves. They don't wear super-tight dresses to impress someone else. And this season, girls are slowly replacing last season's trends of identical biker and jean jackets. Instead, we are seeing more and more of various comfortable and cool oversized jackets, both on the streets and on the runway.
The trend: Neckpieces
Many of the shows during Stockholm fashion week had some kind of neckpieces in their collections. We observed everything from necklaces and scarves to collars and chokers on the runways. It's an easy—and often inexpensive—way to add that extra detail to your look.
The trend: The classic white shirt
The classic white shirt will always be a safe item in your wardrobe, and that applies to the cool girls, too. Classic can be cool, especially if you use some non-traditional styling techniques. Button up your classic white shirt and throw it on over your look, cut the sleeves, wear it under a cozy sweater, or go DIY and add details to it to make it more personal.