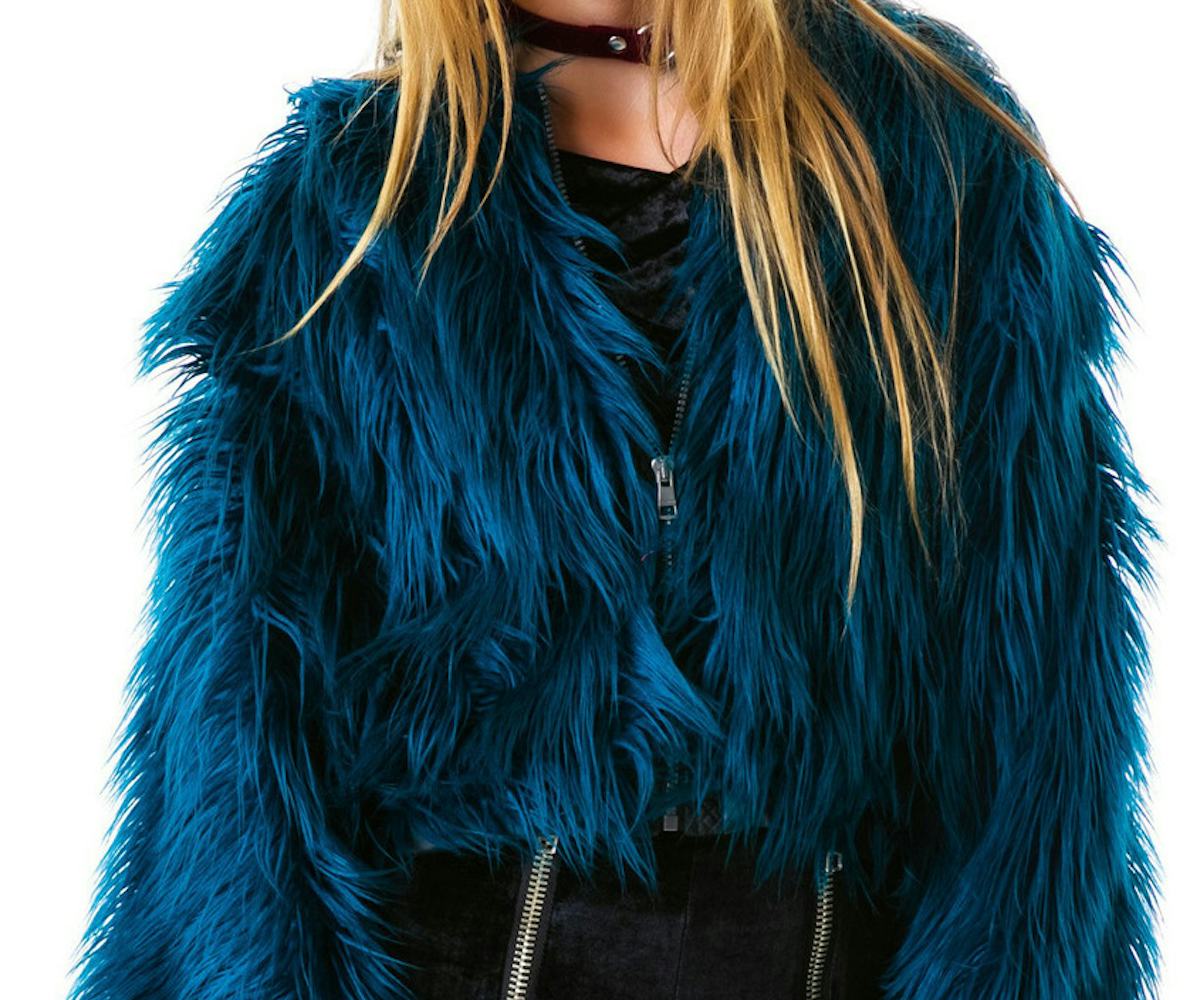 editor's pick: hot fuzz
why a furry jacket is always the right choice.
I have long been a member of the fuzzy jacket club--just check this roundup of pre-fall '14 trends to meet the ones I'm coveting now--because I think the style is perfect for getting cozy in the dead of winter. It's like a socially acceptable Snuggie. While a leopard coat is my fuzzy standard, this blue option from Bitching and Junkfood is the one I'm obsessing over at the moment. It probably has something to do with the Carmen-Electra-meets-Natalie-Portman-in-Closer vibes the jacket is giving me, or maybe it's the choker that makes it feel more like Natalie Portman in The Professional, one of my all time favorite style inspirations. So get yours here and get your fuzz on.