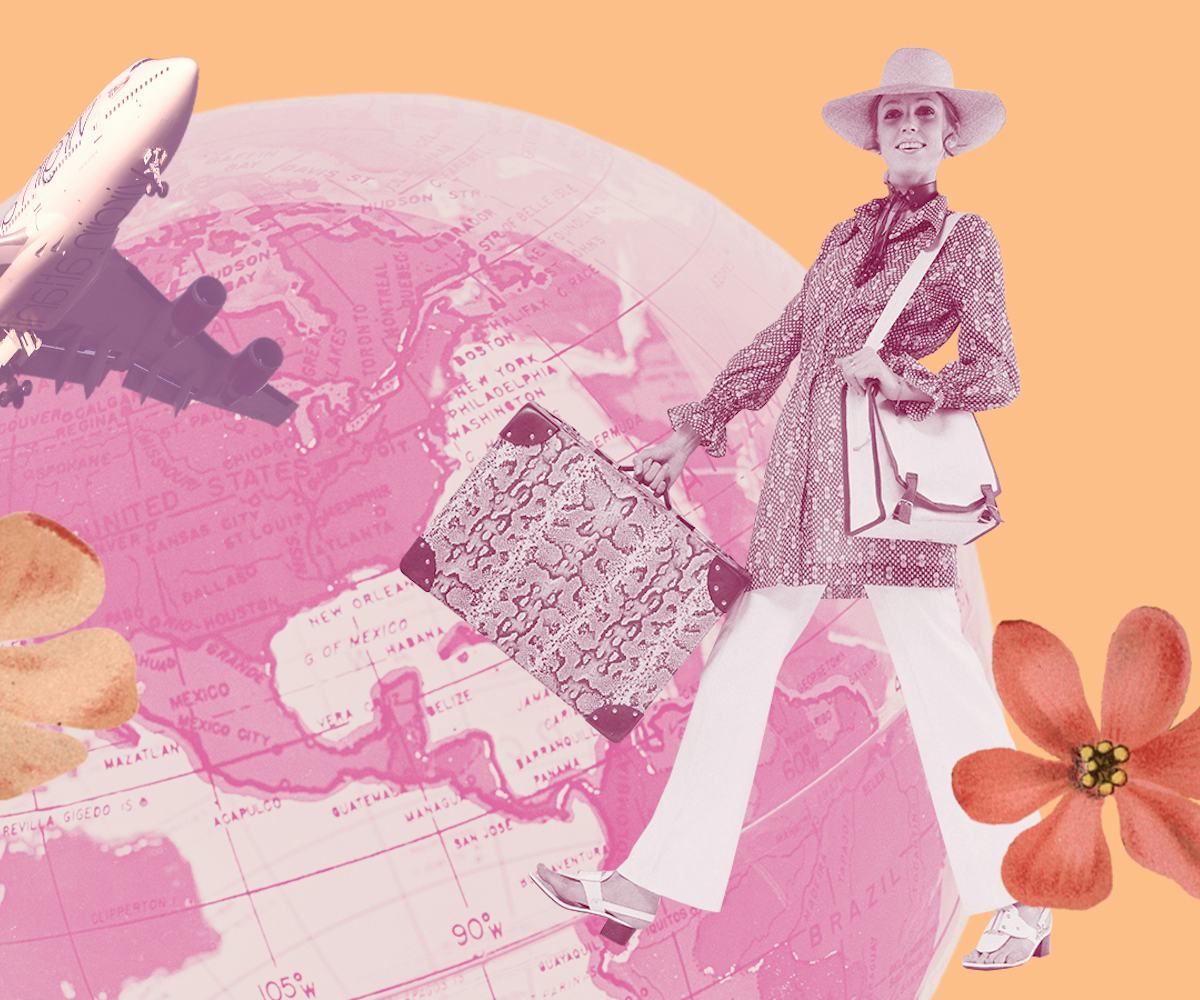 The Complicated Reality Of Traveling Alone As A Woman
"Look, I know I'm being silly, but if you could just text me back that would be cool," I messaged a friend, minutes after the news that a truck had barreled down Stockholm's Drottninggatan, killing four. Having just walked down the pedestrian thoroughfare a month prior, I was freaked out. I have friends in nearby offices. One had only narrowly missed being on the scene. That day, Facebook informed me that I know 17 people in the Sweden's capital city. I held my breath until everyone checked in.
It wasn't the first time I had sent the "casual-not-casual" text in the wake of violence. Last December, after the Berlin Christmas market attack, I frantically messaged friends, nervously waiting two hours to hear from a guy who usually keeps his phone within arm's reach. Because I travel frequently, I often find I experience terrorism on a visceral level, even when I don't have a personal connection. As a student in Paris, concerts were my favorite form of entertainment. When the Bataclan was attacked during an Eagles of Death Metal show in 2015, I cried while imagining the masses who, like me, love live music more than just about anything.  
It's hard, realizing that while I associate passport stamps with new friends, adventures, outlandish stories, and crazy Instagram shots, getting on a plane doesn't mean I'm escaping reality. Even after visiting 12 countries in the last year, there are still moments when I'm desperate to pretend otherwise, particularly in an era when social media is not only about posting silly memes but is also about checking in to make sure our friends are all still alive.  
Despite all the well-meaning advice I've received in the last few years, I cannot ward off a terrorist attack by "being careful" and staying away from public spaces. No one can. It's the reason we mourn victims of these senseless attacks rather than blame them for going out on a weekend. For walking home from school. Or, enjoying a Christmas fair. 
As a woman, these warnings that I now have to keep an eye out for terrorists doesn't feel new. The world, or so I'm told, is already out to get me every time I leave my zip code. The internet, in particular, loves this theme. Just see the ten million hits that come with the Google search "female traveler advice." Most of these needlessly gendered articles fall under the umbrella of common sense; is it really a good idea to for any solo traveler to use an ATM on an empty street in a sketchy part of town at midnight, take an unlicensed taxi, or tell strangers that they're alone and their boyfriend/girlfriend/mommy/daddy/whoever is thousands of miles away? No. Of course not. But the advice is always aimed at women.
Too many publications speak to women travelers like their safety can only be guaranteed if they lock themselves up after sunset. It's true that I only rent Airbnbs with multiple reviews, watch my drinking in crowded bars, and grab a taxi whenever the route is dark or unfamiliar, but this is just common sense. And yet, even when taking every precaution, there have still been times when being a cisgender woman has made me a target. Like, when a French would-be Lothario decided to kiss me while I was reading in a park; or when a Texas Uber driver started asking so many questions, I began to tell him about my "boyfriend" back at the hotel. (Liz Lemon isn't the only one dating astronaut Mike Dexter.) 
These run-ins are always a surprise. No one wants to believe that banal moments can turn sinister. It's gross, having to wiggle out of these situations with a lie, or by pretending to be someone else's property. And yet I do it. For my own safety. And because, frankly, I'm often too scared of what could happen if I were to stand up for myself without backup. In the words of a friend who confided to me as we passed a group of men while walking each other home on a cold Dutch evening, "Sometimes I just don't want to have to think about this shit."  
Maybe that's why we can't have a logic-laced conversation about terrorism's effect on travels. We want to treat terrorists like pickpocketers, harassers, and molesters, and fool ourselves into believing that if we follow a set list of do's and don'ts, then we'll be safe. As women who have been trained from adolescence to take control of uncomfortable situations by covering up, toning down, and defusing tension, we're partially vulnerable to the belief that we can somehow will ourselves into safety. The truth is this: Traveling during threatening times leaves us with a decision that's far more black and white. You stay home—or go, and just take the risks inherent to travel and, well, life. 
Will there always be people out there who use violence to send a message? The optimist in me says no, while the realist realizes we have a long way to go before that changes. Ultimately, the only proactive choice we can make is to live our lives with purpose despite fears both real or imagined. Getting out of my comfort zone through travel, and meeting incredible people and seeing and doing incredible things during that process has been a gift. My sense of what home can be has grown as the world has gotten smaller. At times, it's dangerous. At times, it can be scary. But I've never been more certain that we're all in it together.