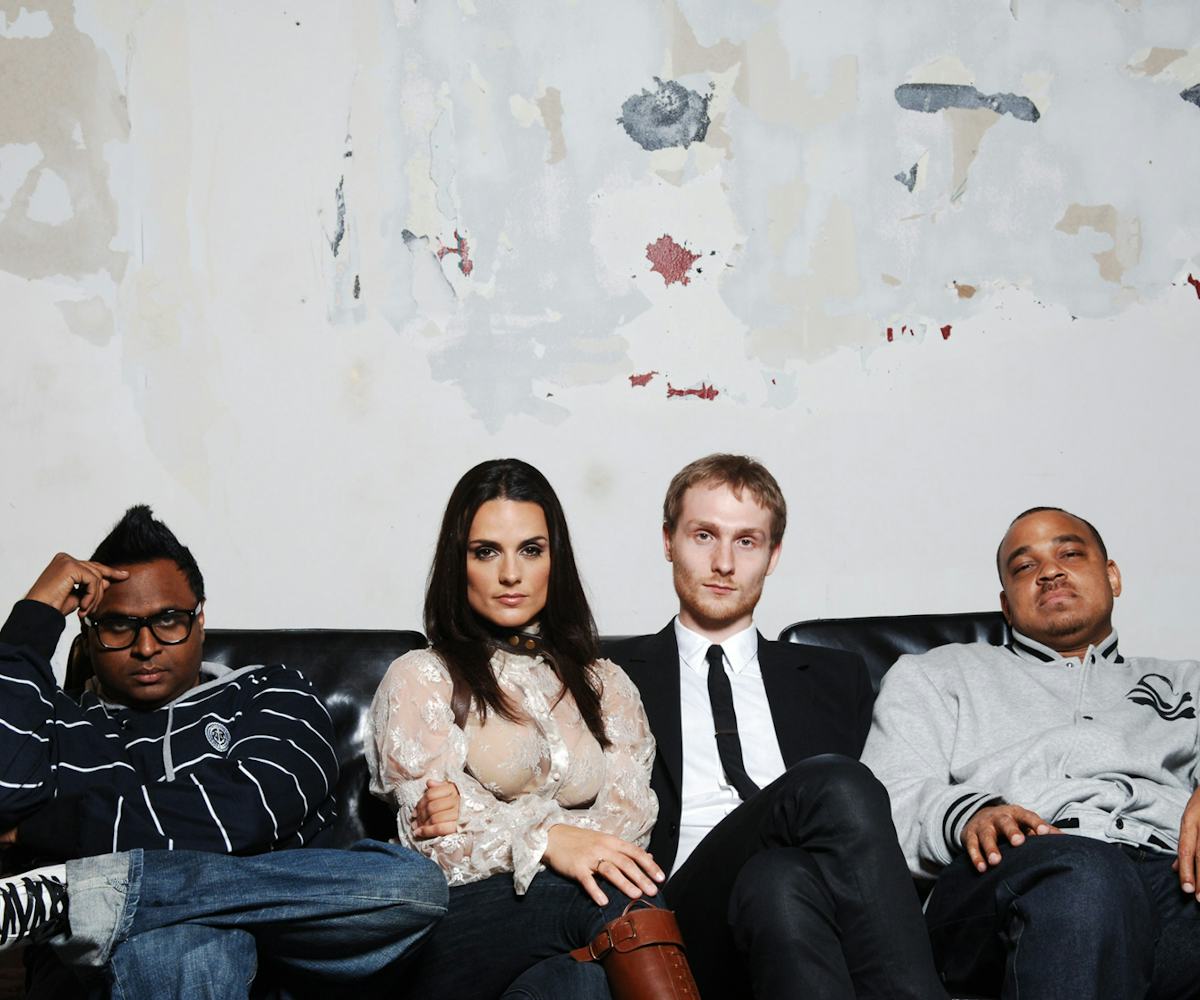 song premiere: the new royales
the white stripes' "fell in love with a girl" gets a makeover.
Although it wasn't their first single--or even on their first album--"Fell In Love With a Girl" was what catapulted the White Stripes into the public eye and turned the Detroit duo into a household name. And no wonder; from the blistering guitar riff intro to the ah aaah ah ahs, it's insanely catchy and a ridiculously perfect under-two-minute exercise in garage rock.
So taking it on is not a task for the weak...which might explain why we've got The New Royales giving it a go. The four-piece, comprised of vocalist Liz Rodrigues, instrumentalists Pranam "Chin" Injet and Erik Alcock, and Grammy Award-winning DJ Khalil, have an impressive resume (think co-writing tunes for Pink and Pitbull, working with Eminem on "Survival", and collaborating frequently with Dr. Dre) and are finally working on their own debut album. But before that happens, they first tackled old favorites; their upcoming mixtape Freedom's For The Brave (out January 14) features covers of tracks by the likes of ABBA, Depeche Mode, and--you guessed it--the White Stripes.
For "Fell In Love With a Girl," the four-piece clean it up a bit, adding in big beats, subtracting the scuzzy guitars, smoothing out the chorus, and having Alcock give her best Jack-White-yelping impression. It sounds like the song we all know and love, if it were cleaned up and sent out the clubs.
Hear what we mean below--we've got the exclusive premiere and free download of The New Royales' cover right here!