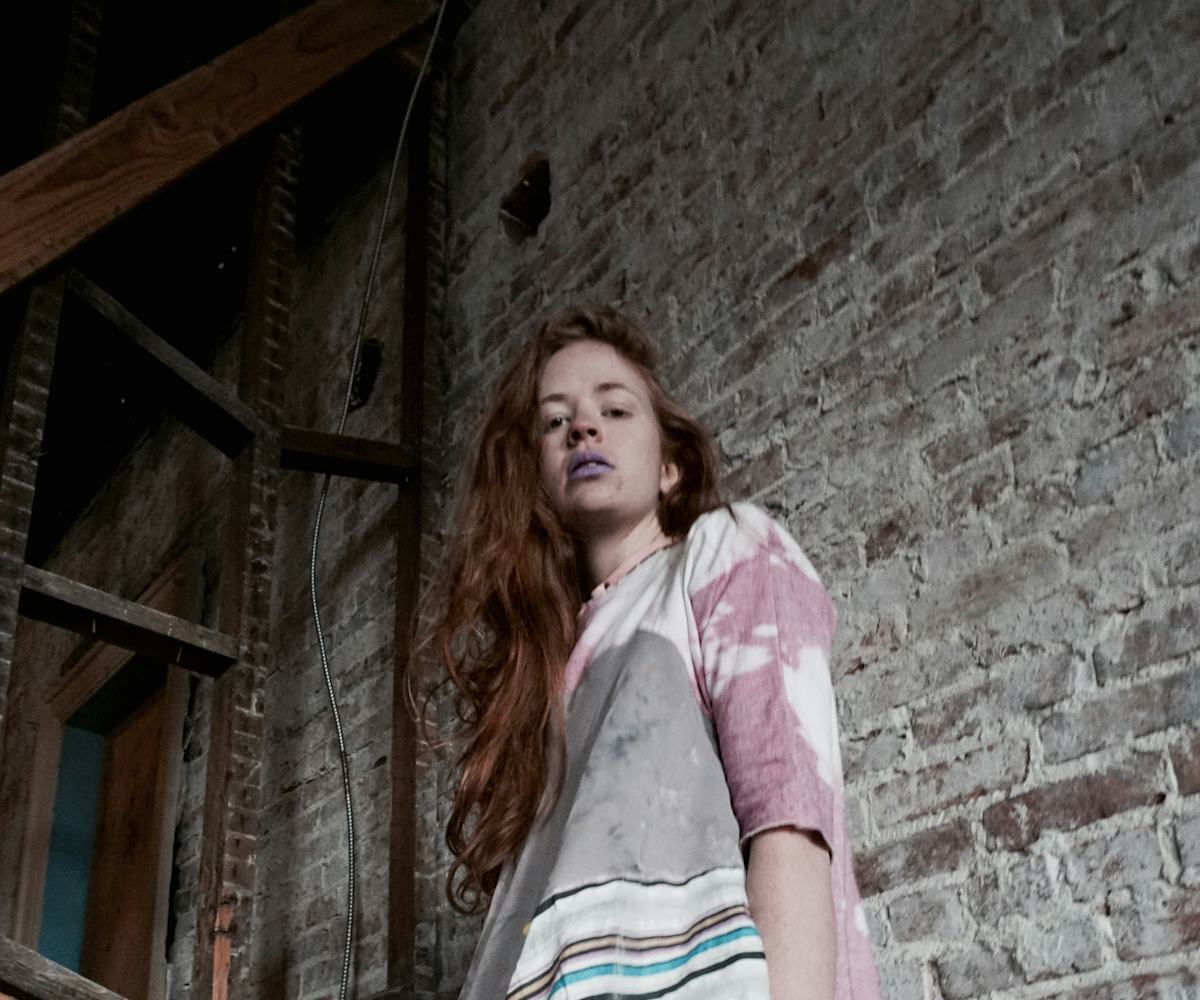 Photo courtesy of FEMAIL
Meet FEMAIL, The Sustainable Fashion Line Made By Two Pen Pals
The story of FEMAIL, a sustainable line of clothing whose pieces double as a work of art, began when Janelle Abbott, an art student, started a collaborative project amongst friends back in 2011. The group of six would pass art back and forth to be worked on "together," yet independently. By 2013, only Abbott and Camilla Carper remained, but both were still excited to keep the collaboration going.
The two relocated to different cities after school, and the project turned into a "letter writing campaign," with the letters being a series of collages and garments: stitched, sewn, and bedazzled a bit more with each passing. "Our separately lived lives became stitched together in the work," says Carper. "Our voices are represented through the materials that we use since we both have hoarding tendencies and an intimate relationship to textiles. The work we create is a language of its own; it's the documentation of our friendship."
Photo courtesy of FEMAIL
FEMAIL's one-of-a-kind pieces are definitely on the wild side—nothing short of dolphin printed T-shirts spliced together with a plaid button-down, and maybe some tie-dye thrown in the mix. They're genderless, seasonless, and certainly unique, making them an ideal pick for the fashion risk-taker.
The duo work in a way that is entirely zero-waste—something that rarely happens with others in the industry. In fact, FEMAIL even utilizes waste by sourcing their fabrics out of L.A. rag houses, and integrating their own clothing, clothing donated from friends, and found materials. "It's about upcycling, sure, but it's also about narrative and using elements of our lives as characters in the stories that each of the garments tells," they explain.
Photo courtesy of FEMAIL
Recently, Abbott and Carper decided to create a ready-to-wear collection, inspired by the guidance of Ty Ziskis, their "manager, cheerleader, and coach." The collection is comprised of six different styles with only 10 pieces of each style put into production, and it stays true to their zero-waste approach. "Our one-of-a-kind pieces are so full of history and personality; they're infused with love. We were intrigued by the challenge of transferring that energy into new materials and the manufacturing process," says Carper. The collection consists of everything from mismatched patterned wrap skirts to a killer metallic dolman-sleeve jacket, with prices ranging from $150 to $284.
Be sure to keep up with FEMAIL in the future, but, for now, you can check out current and past collections on their website and shop the full ready-to-wear collection here.