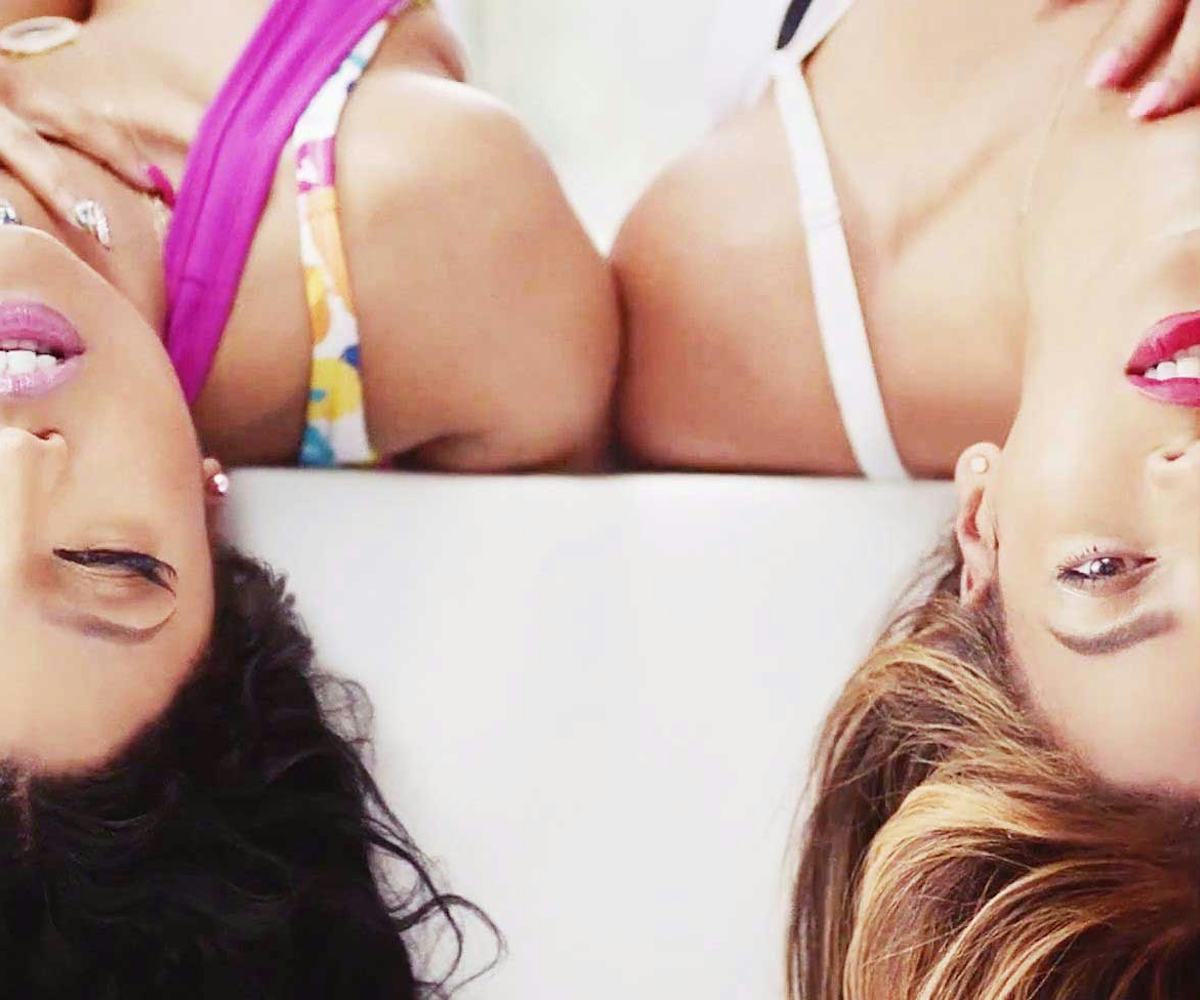 photo courtesy of tidal
Girl-Power Songs You Didn't Realize Are Really Female Masturbation Anthems
At this point, it should come as no surprise that women like sex. In fact, they like it just as much as—if not more than—men do. But while teenage boys are given packs of tube socks and Kleenex boxes, it's frowned upon for girls to discover themselves and their sexuality. Maybe that's why listeners haven't realized that some of the most popular songs sung by women on the radio are about masturbation. With somewhat ambiguous lyrics and a heavy pop beat, they're simply written off as girl-power anthems. And, yes, it is powerful for women to take agency of their bodies, but it also doesn't fully acknowledge the strength of female sexuality. Here, we unveil some of the greatest songs about girls loving themselves, in every possible way.
Hailee Steinfeld - "Love Myself"
If you thought "Love Myself" was just another breakup anthem, or perhaps a song about long-distance love, well, you clearly haven't looked past the boppy instrumentals and upbeat chants. Just a few choice lyrics—like "Know how to satisfy / keepin' the tempo right without you" and "I'm gonna touch the pain away / I know how to scream my own name"—and it's pretty clear that this is about loving yourself in the right, carnal way.
Charli XCX - "Body of my Own"
Sometimes, if you want something done right, you have to do it yourself. And when your partner's "sex is so over" and "you want your blood hotter," you may as well cut right to it and get yourself shaking. 
Nicki Minaj + Beyoncé - "Feeling Myself"
Of course the two baddest women in entertainment feel themselves. Did you really think they would leave it all up to someone else?
Britney Spears - "Touch of My Hand"
Void of overtly pop lyrics, "Touch of My Hand" is easily one of Spears' most underrated songs. The slow-burning track, replete with a trippy breakdown, boasts lyrics like "I'm not ashamed of the things that I dream / I find myself flirting with the verge of obscene / Into the unknown, I will be bold / I'm going to places I can be out of control" and "Imagination's taking over / Another day without a lover, the more I come to understand the touch of my hand."
Tweet + Missy Elliot - "Oops (Oh My)"
This '02 song wasn't only about carnal self-love—it was about loving every part of yourself, from your "butter and brown" skin and your "F-A-B-U-L-O-U-S-ness."
Divinyls - "I Touch Myself"
Yes, Divinyls song is extremely transparent in its meaning. But, hey, it's possibly the most classic masturbation anthem of all time, and so we feel wrong not including it on this list.
FKA twigs - "Kicks"
It can be easy to get lost in the dreamy vocals and reverbs, but when you actually listen to the song—you can actually feel it, as well—it's clear that twigs isn't hiding anything. If you can get your kicks that way, why can't she?
The Pussycat Dolls - "I Don't Need a Man"
When you were younger, you probably thought this song was just about being a strong, independent woman. And it is. But, as the song stresses, part of that is being able to get off without another person.
Janet Jackson - "If"
Wherein Janet Jackson teaches both women and men that you don't have to be prospect-less and shriveled up to get there.
Tori Amos - "Icicle"
Sometimes the best thing to offset a day filled with religion and repentance is to touch yourself and rest your head.
Macy Gray - "B.O.B."
Just when you thought your life would be Macy Gray-less, a few months ago, the singer-songwriter went and found another muse—B.O.B., her battery operated vibrator. 
Lady Gaga - "Sexxx Dreams"
Lady Gaga has never been one to shy away from her sexuality, or her personal experiences. In "Sexxx Dreams," which she has said was written about "one of the greatest inspirations in my life," she talks about touching herself and having, well, sex dreams.