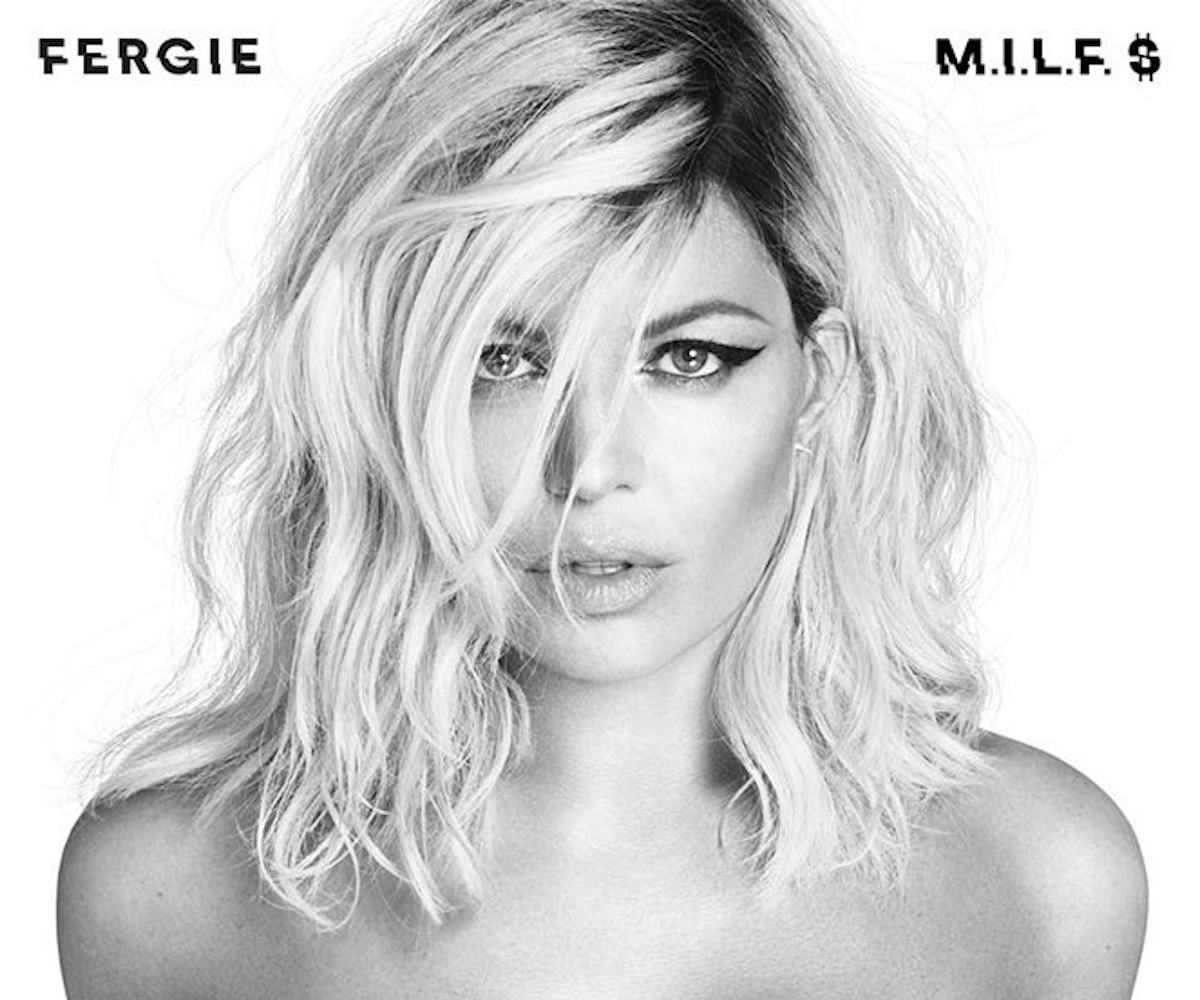 Photo courtesy of Fergie
Fergie's "M.I.L.F. $" Is Here
Everyone's favorite lady lumps advocate and spelling bee queen is officially B-A-C-K. In her new single, "M.I.L.F. $" (apparently pronounced "MILF money"), Fergie's about to reclaim her throne and maybe clinch the song of the summer in the process.
It's hard to deny that this single track is a banger. As the first sign of a comeback, it has all the signature marks that Fergie wears so well: whistle blows, dessert-related sexual innuendos, and, of course, copious bouts of spelling. Fans of hits like "London Bridge," "Fergalicious," and "Glamorous" will be glad to hear that the 41-year-old's rhymes are as infectious and unapologetic as ever. The Duchess croons, raps, and belts her way through lyrics that cover her independence, success, work ethic, and last but not least, her bangin' bod. (The song's not called M.I.L.F. for nothing).
The single is Fergie's first release since "L.A. Love (La La)" dropped more than two years ago. A "M.I.L.F. $" music video is also in the works, and we can only imagine how it will turn out. Chrissy Teigen, Kim Kardashian, and Ciara were reportedly tapped to co-star as Fergie's fellow hot mamas, so we don't want to miss out on that.
Once again, it's Fergie's world, and we're just living in it. Listen to the hot track, below.