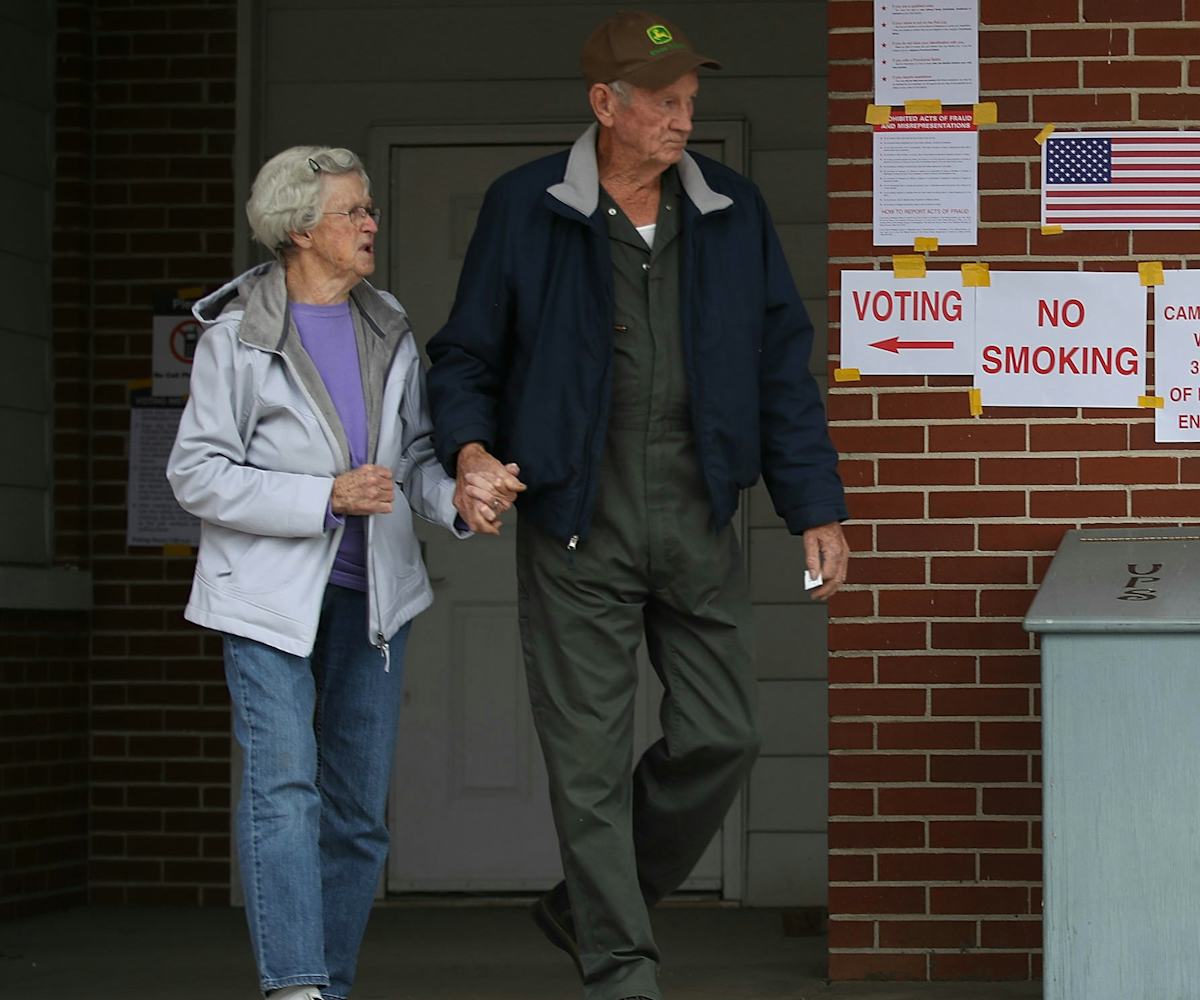 Photo by Joe Raedle/Getty Images
Alabama Voted For "Fetal Personhood" And Here's Why That's Bad
"It paves the way to ban abortion without exception"
Alabama just made a massive, horrifying step toward an attempt to reverse Roe v. Wade at the state level. In addition to establishing "fetal-personhood"—an Orwellian term designed to deny women autonomy over their own bodies—voters approved an initiative to change the state constitution to read, "Nothing in this Constitution secures or protects a right to abortion or requires the funding of an abortion."
In addition to this, Alabama promoted Tom Parker (a "Roy Moore protégé," according to Mother Jones) to chief justice of the state Supreme Court. He's credited with saying that Roe v. Wade was "invented out of whole cloth just to satisfy a political agenda." 
Defined by anti-abortion activists as "the sanctity of unborn life and the rights of unborn children, including the right to life," the term "fetal-personhood" will now be defined as such in the new Alabama constitutional amendment. Katie Glenn, state director of Planned Parenthood Southeast in Alabama, told the Washington Post,"[The amendment] paves the way to ban abortion without exception."
Mother Jonesclarifies, however, that this amendment will only be carried out should Roe v. Wade be overturned nationally. According to Glenn, the passing of the amendment does not come with any exceptions for circumstances of rape, incest, or health, and there's no guarantee that any lawmaker would add these later. Yesterday, West Virginia passed a trigger law taking aim at banning abortions as well, making clear that even if there were incredible women-led victories at the polls yesterday, there are still plenty of people out there (many of them women, themselves) who don't want women to have control over anything—including their own bodies.