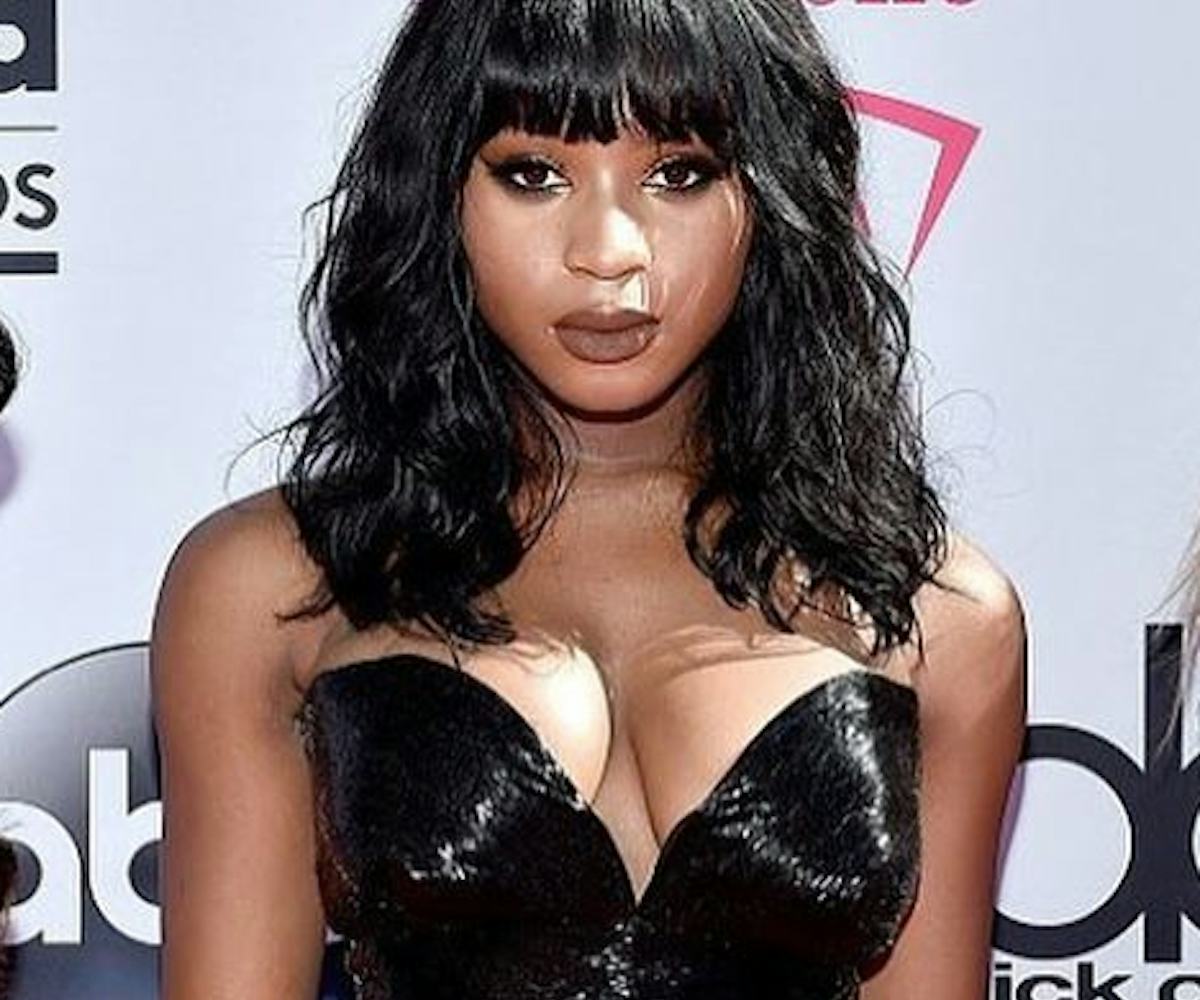 Photo via Instagram
Online Bullying Forces Fifth Harmony's Normani Kordei To Leave Twitter
There's been nothing but disharmony in the world of Fifth Harmony as of late, after rumors of a rift within the group emerged. The focus has been on Camila Cabello's open pursuit of a solo career, which hasn't been sitting well with the group's other members, according to reports. At the center of the controversy is Normani Kordei, who inadvertently upset fans when she hesitated to name something she likes about Cabello during a recent interview, and has faced brutal racist bullying online from the group's supposed "fans" ever since.
Kordei took to Twitter to defend herself, writing that things were being "completely blown out of proportion," after she hesitated when asked to reveal something she liked about Cabello in an interview. "I have shown nothing but commitment for the success of Fifth Harmony, even promoting on my days off but yet I always find myself as the target of unjust hate and slander. I have love and respect for all four bandmates whether you choose to believe it or not," she continued. "I am here to offer great music and performance along with my girls."
But Cabello's stans were unrelenting in their vitriol, forcing Kordei to take a break from Twitter. In statement to her fans, Kordei called the racially motivated bullying "horrific."
"I've never been one to deny anyone of their opinions, but over the course of this last week and especially over the last 48 hours, I've not just been cyber bullied I've been racially bullied," Kordei wrote. "I'm not the first black female celebrity to deal with this and I'm sure I won't be the last," she added. "I want to take this moment to say love goes much further than hate in this world. Hiding behind a computer and putting people down, especially for the color of their skin, doesn't make you cool, it makes you a coward!"
Read Kordei's full statement below.