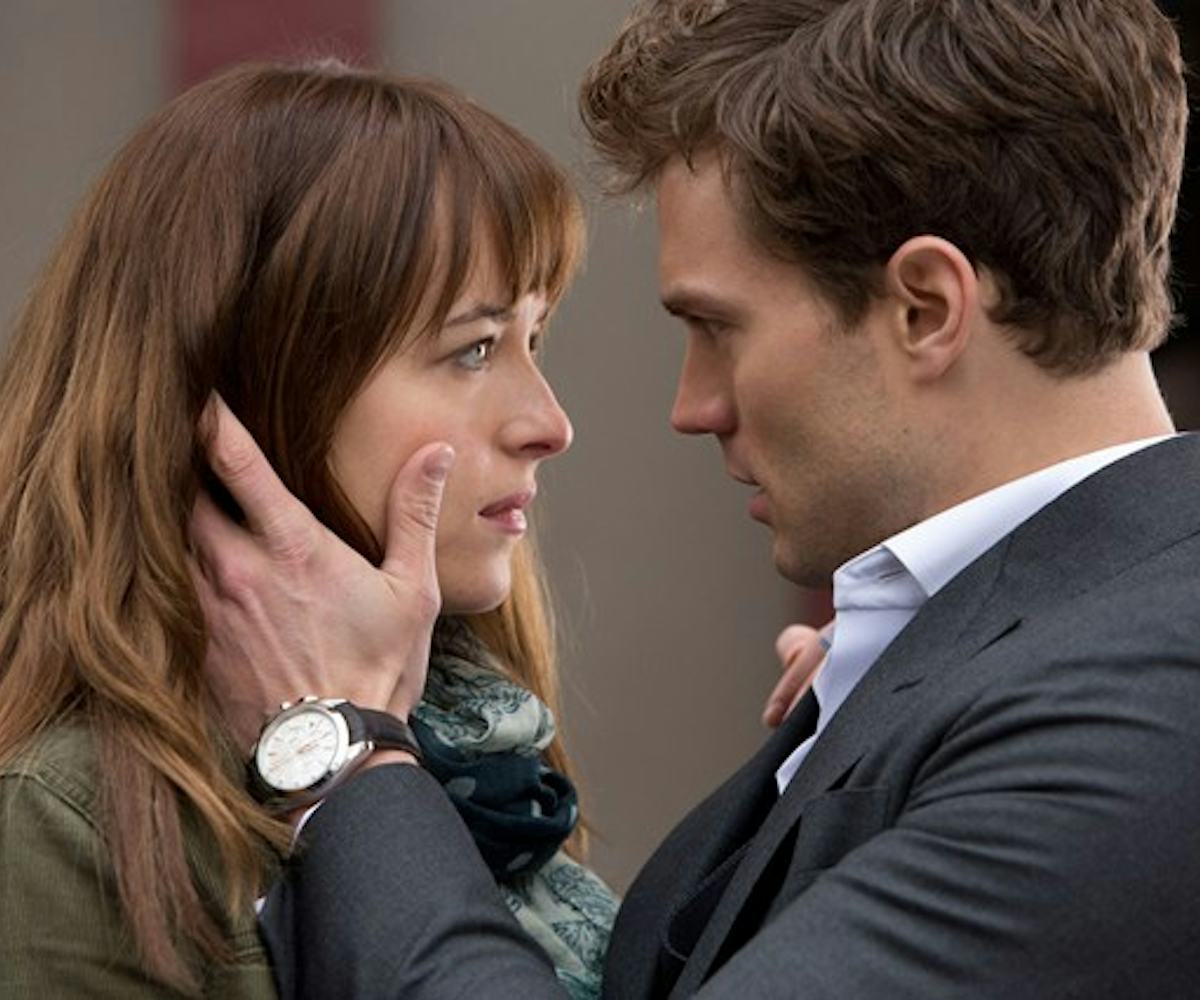 Photo via Focus Features
what happens in the alternate ending of 'fifty shades'
If you've been waiting on the arrival of your Fifty Shades of Grey Blu-ray or DVD in anticipation of the film's bonus alternate ending, we have some good and bad news for you. The good news: The bonus material will allow you to get those tears out before Ana and Christian finally reunite in Fifty Shades Darker. The bad news: The new ending isn't exactly new.
The extended cut of the film has no extra sex scenes or hot, passionate moments. While the original film concludes with Ana returning her laptop and leaving Christian's apartment, the other ending shows a more tearful departure after their breakup. Ana is seen crying in various locations as Jessie Ware's song "Say You Love Me" plays in the background. Meanwhile, Christian nurses his broken heart by throwing himself back into work, all the while looking super sad and angsty. End film.
The "new" ending of the film is basically just an extended version of the current one with some more tears and pouts from Ana, Christian, and us, knowing that we have to wait two years until we get some material we can really sink our teeth into.
Related Articles:
This is the Fifty Shades Scene No One Wanted to See
Watch the Teaser for Fifty Shades Darker