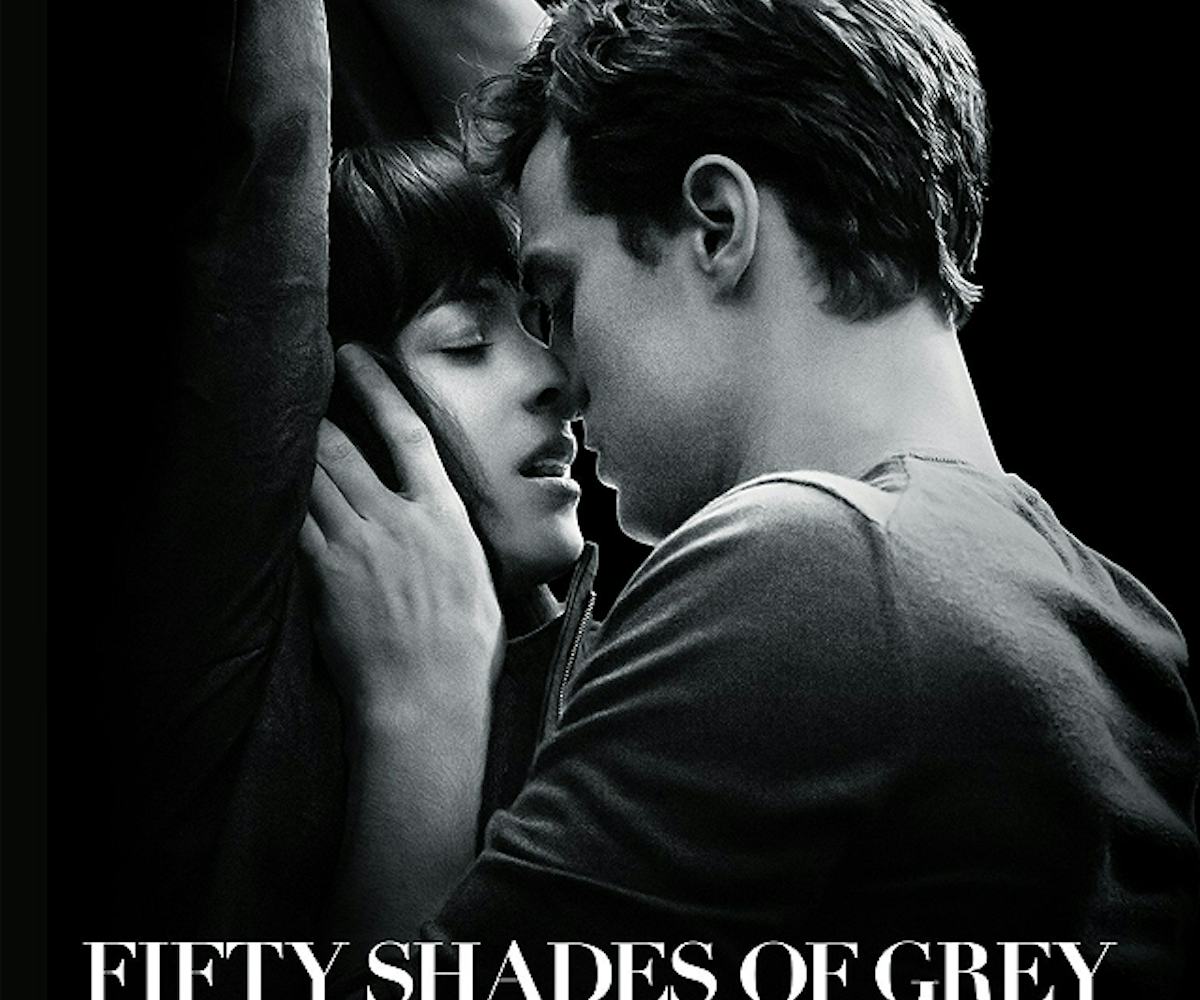 the 'fifty shades of grey' soundtrack tracklist is here
and it's actually really, really awesome.
Fifty Shades Of Grey might have received a R rating instead of the previously anticipated NC-17, for what the MPAA deems "strong sexual content including dialogue, some unusual behavior and graphic nudity," and released a disappointing trailer, but it looks like director Sam Taylor-Johnson has nailed the film's smoldering soundtrack. According to the tracklisting, released this morning, the album will feature original songs by acts The Weeknd, Jessie Ware, and Sia, on top of an Annie Lennox cover, those two Beyoncé reworks, and classics by The Rolling Stones, Frank Sinatra, and Laura Welsh. Surprisingly one of the film's stars, Rita Ora, is nowhere to be found. 
Given that the featured musicians are all genuine artists (like Taylor-Johnson herself), it looks like Fifty Shades of Grey, which hits theaters February 13, will be oozing not just style, but substance too. So exactly one month from today, you may just find me camped outside my local movie theater, among all those sexually-awakened housewives and sexually-frustrated teenagers I previously spoke about waiting in line to see the film. 
1. "I Put A Spell On You (Fifty Shades Of Grey)" - Annie Lennox
2. "Undiscovered" - Laura Welsh
3. "Earned It (Fifty Shades Of Grey)" - The Weeknd
4. "Meet Me In The Middle" - Jessie Ware
5. "Love Me Like You Do" - Ellie Goulding
6. "Haunted (Michael Diamond Remix)" - Beyoncé
7. "Salted Wound" - Sia
8. "Beast Of Burden" - The Rolling Stones
9. "I'm On Fire" - AWOLNATION
10. "Crazy In Love (2014 Remix) - Beyoncé
11. "Witchcraft" - Frank Sinatra
12. "One Last Night" - Vaults
13. "Where You Belong" - The Weeknd
14. "I Know You" - Skylar Grey
15. "Anna and Christian" - Danny Elfman
16. "Did That Hurt?" - Danny Elfman
You can pre-order the soundtrack before its February 10 release here.