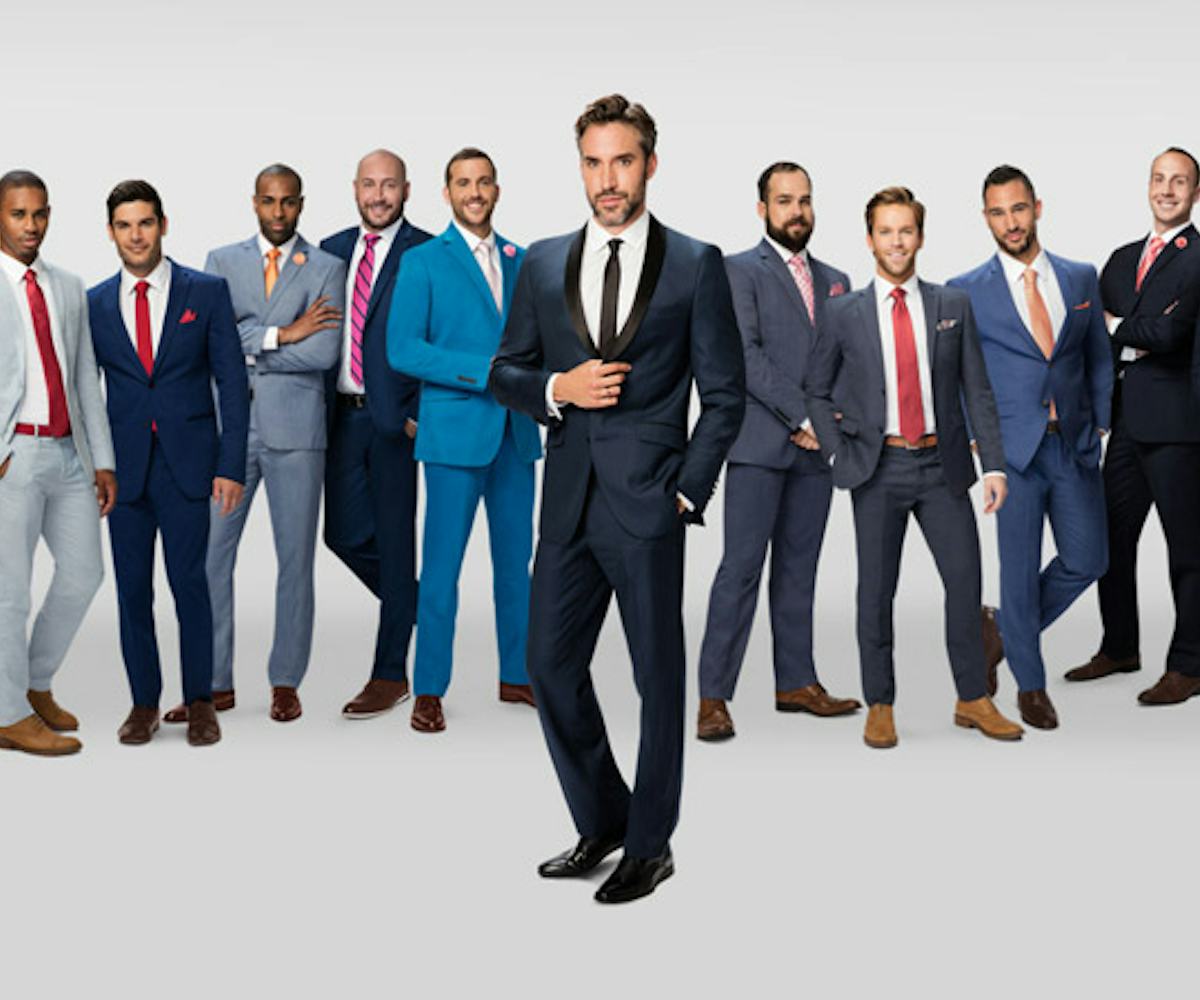 Photo courtesy of Logo
Logo's Gay 'Bachelor'-Style Show Debuts A Trailer Full Of Emotion
The Bachelor, but with a message
It's taken 19 seasons of The Bachelor, 12 seasons of The Bachelorette, and years of their various spinoffs for a bona fide same-sex version to hit the air. Come September 8, Logo's Finding Prince Charming will premiere and, with it, challenge our perceptions of what a dating show can be.
From the looks of it, though, Finding Prince Charming employs many of its heterosexual predecessors' gimmicks: drama, booze, stereotypes, and a few tender moments in between. Robert Sepúlveda Jr., a luxury designer and philanthropist, is the show's love interest. He's described as a "real-life James Bond," as he exits the ocean, pecs glistening in the sun. What follows is a preview featuring the highest of highs (love!) and lowest of lows (police threats!). 
All the producer and editing trickery aside, the trailer alludes to a more humanizing narrative being woven throughout the series' debut season. Where its heterosexual peers have talked of love and finding the one to a degree that feels programmed and disingenuous, Finding Prince Charming$1's contestants are searching for love in a world that still others their expressions of it. "Every gay man understands what it's like to be an underdog," one contestant says in a voiceover. "We need each other more than ever." In light of the Orlando massacre this past June, that statement rings louder than ever. Seeing two men kiss as much as they do in this trailer, too, is groundbreaking. These men aren't just looking for love—they're looking for a community within their community, because despite all the progress made, gay men can still feel othered within their own spheres for not looking or acting a certain way.
It's easy to take the cynic's side here and cast Finding Prince Charming off as stereotypical and exploitative. We won't know how good it will be for the gay community until it airs, but based on the trailer, Lance Bass and Logo are on to something promising.