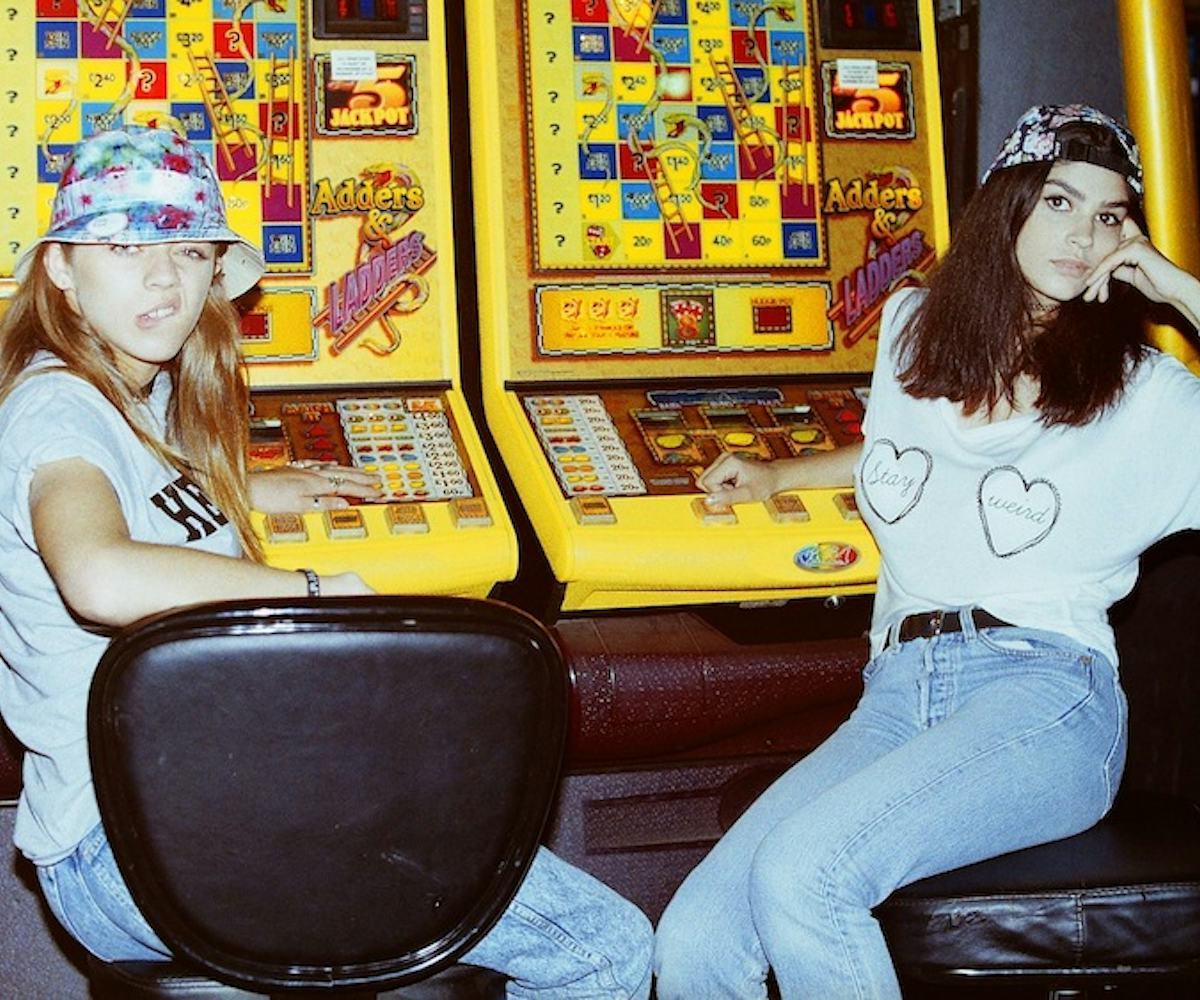 all photos by vicky chambers
first look: olive and frank
wreaking havoc in the best way possible.
The British have a penchant for many quaint things—consuming cucumber sandwiches at high tea, hanging out on striped chairs in Hyde Park, riding double decker buses... but perhaps the most charming traits they possess is their fondness for mischief. Case in point? Olive and Frank's latest lookbook.
Inspired by '90s Brit kids and shot by Vicky Chambers in New Brighton, the lookbook is a lesson in trans-Atlantic ruffianism, where crop tops, graphic tees, and roomy jeans give way to tongue-in-cheek antics. Because let's face it, the only way you're going to get away with taking over a seaside arcade is if you look good while doing it.