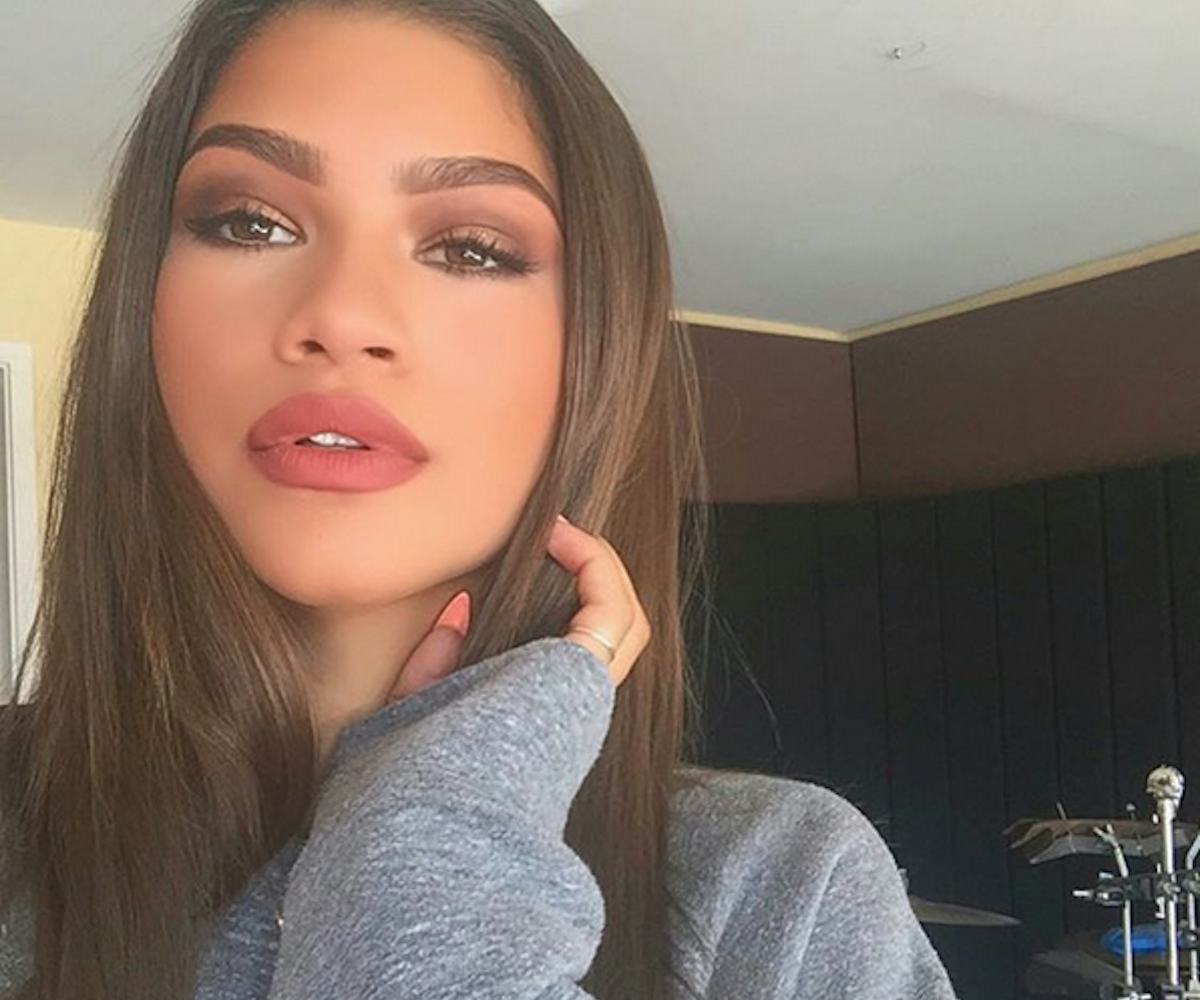 Photo via @zendaya on Instagram
Fish Gape Is The New Duck Face, Apparently
While duck face may have reigned as the (regrettable) go-to selfie pose for some time, there's a new aquatically-inspired face in town: the fish gape.
Although by name, the fish gape may evoke images of exaggerated, sucked-in cheeks and quivering fish lips, the pose is actually a lot more subtle than its duck-like predecessor. And, in reality, people have been pulling the face for years—but now, it has a name. All it takes is a relaxed jaw, a bit of a smize, and an ever-so-slightly opened mouth. Three steps and your selfie just got a boost of sex appeal.
If you follow any number of young actresses, models, singers, beauty gurus, or selfie-takers of any kind, chances are this face has already made its way onto your Instagram feed. Dedicated fish-gape posers include Ariana Grande, Selena Gomez, Zendaya, and, of course, Kylie Jenner. If the double taps on their fishy photos prove anything, it's that this face is one that may just stick around a while.
So, apply some liquid lipstick start practicing your fish-inspired pose to finally achieve selfie actualization.
(via Teen Vogue)