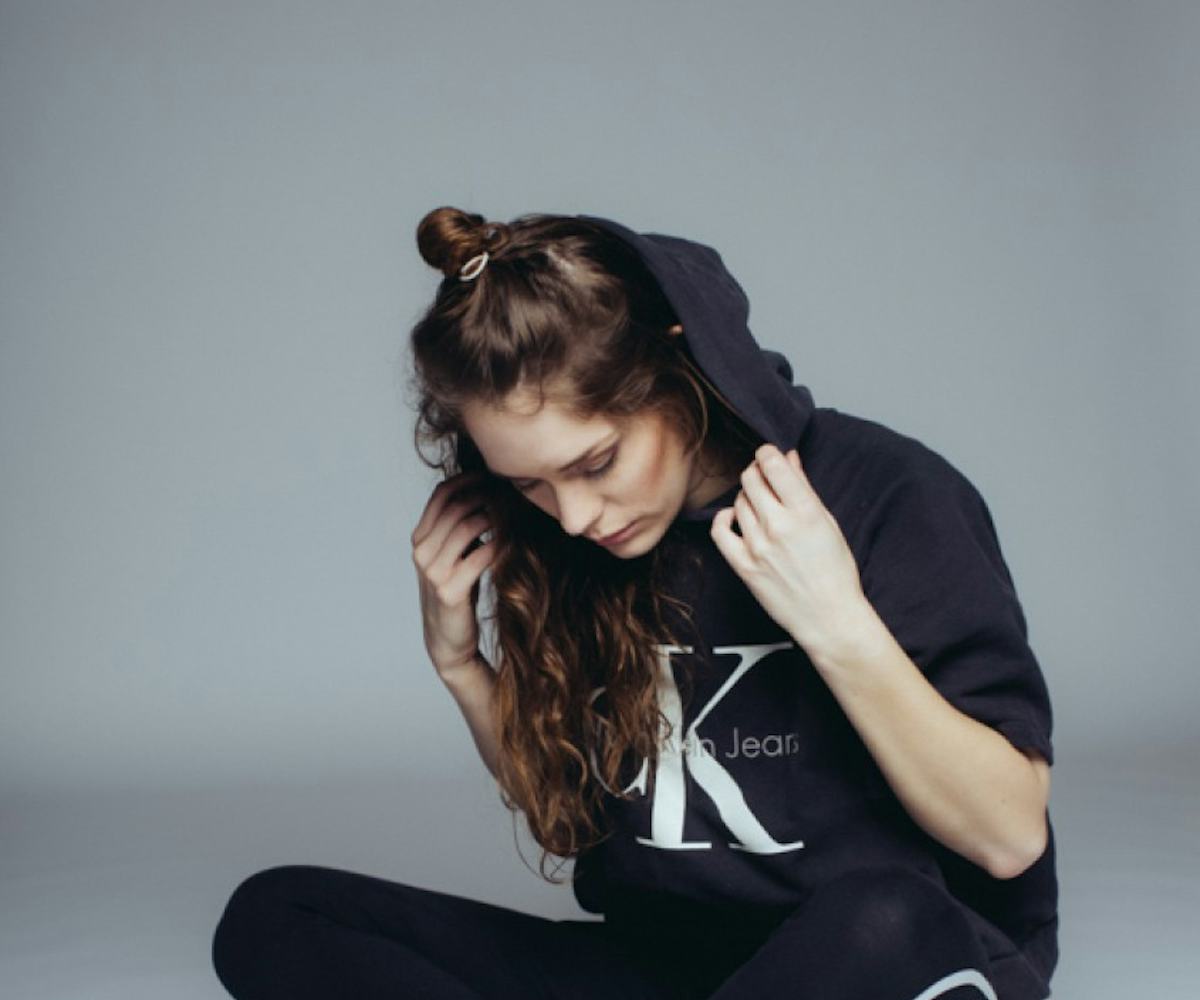 photo by ole martin halvorson
five bands that are going to rule your 2015
Here at NYLON, we're not concerned about Top 40 hits and generic songs. To us, true artists are the ones that carve their own totally different, totally awesome place in music. 2014 brought us some kickass new tunes, with females like Lorde, Lana Del Rey, and Charli XCX dominating the pop circuit and new artists like Halsey, Børns, and Cold Fronts. As for next year...
Click through the gallery to discover 2015's biggest trail-blazing bands.
ANNA OF THE NORTH
Anna Lotterud was so secretive about her voice growing up in Gjøvik, Norway, that even her closest friends didn't know she sang. But while studying in Australia, she went out with classmates and enjoyed a few beers. Before she knew it, she'd hopped onstage for a spontaneous duet with Melbourne musician Brady Daniell-Smith. "I loved her singing and got in touch with her after writing 'Sway,'" he says. "She was in Norway by then, so we recorded it over Skype." LIZA DARWIN 
Names: Anna Lotterud (vocals) and Brady Daniell- Smith (production)
Sounds Like: Icy-cool electro- pop wrapped up in a blanket of ethereal production 
File Next To: Kate Boy, Lykke Li
Influences: "We love really different music, but massive shared inspirations are Fka Twigs, M83, and Frank Ocean," says Lotterud. "We also have a soft spot for The XX."
Buzz: After recording "Sway," they "chucked" the lo-fi version up on Soundcloud. "Within a few weeks, I was in Norway, and we were signed [to Honeymoon Records]," recalls Daniell-Smith. Add a couple of key remixes from Hype Machine favorites like St. Lucia and The Chainsmokers, and the pair are well on their way to mainstream success. 
Dream: They're looking to team up with more artists, like Wet and Blood Orange. "People always complain about how saturated the market is with music, but i think it's great," says Daniell-Smith. "It means there are more cool musicians out there."
What's Next: They'll be hitting the festival circuit this spring, and with any luck, performing stateside soon after. "I've never been to America before," says Lotterud. "So if my first time there is with Anna Of The North, that would be so amazing." 
JAMES BAY
Just a little over two years ago, James Bay was performing at open mics in small English pubs for fun. But after capturing the attention of London record execs, the 24-year-old has released three EPs, embarked on a sold-out headline tour, and, most impressive of all, has somehow managed to stay mellow throughout the craziness. "It's been incredible and sort of hard to believe," he says. "But performing is what I've always wanted to do, so it just feels right." LIZA DARWIN 
From: London via Hitchin, England
Sounds Like: Folksy guitar melodies fused with soulful vocals for a gorgeous, stripped-down, familiar- yet-fresh result that's love at first listen. (His good looks don't hurt, either.)
File Next To: Hozier, Vance Joy, George Ezra, Jake Bugg 
Influences: "My parents were into music, but as a teenager i went off on my own and explored different artists myself—I connected all the dots, from the stones to the eagles to singer-songwriters of the early '70s, and how they related to my favorite artists when I was 15, like John Mayer and Adele."
The Buzz: Fresh off of his U.S. stint, Bay goes back to the U.K. for a sold-out headlining tour. but for the singer-songwriter, the lack of sleep is 100 percent worth it. "I thought I had some time off, but between rehearsals and promos we're going right back into it," he explains. "But coming from America, which is its own incredible adventure, and then going into a headline tour back home is like a dream." 
Turn Up: "Let It Go"
Dream: Bay just wants to keep his childhood rock star dreams alive. "You know, I want to play loads of music and sell loads of tickets," he admits. "As a kid, I just remember seeing Springsteen and Michael Jackson concerts on TV and I got the biggest kick out of seeing them play amazing songs in front of thousands of people. I want to make No. 1 records and play to as many people at a time as possible. Those are classic goals, but it's the greatest thing ever."
What's Next: Stay tuned for his debut album, out this year. 
LITTLE MAY
Liz Drummond and Hannah Field began experimenting with music as classmates in Sydney, Australia, at age 17. They met Annie Hamilton while performing around town at open mics and decided to form Little May. "Two and a half years ago I was working as a fitness instructor, and now I'm walking through Central Park with bandmates," says Field. "It's still weird to think we're in a band." In the United States for the first time, they're here to play five showcases as part of New York's annual CMJ festival. The trio is fully synced, finishing one another's sentences and speaking in tandem, forever harmonious and humble, simple yet stunning—whether they're talking about their music or playing it. EMILY MCDERMOTT 
Names: Liz Drummond, Hannah Field, and Annie Hamilton
From: Sydney, Australia
Sounds Like: Dark-tinged indie folk imbued with lofty vocal harmonies and poppy guitar hooks 
File Next To: First Aid Kit, HAIM 
Influences: "We draw from what we listened to growing up with our parents," explains Drummond, listing Led Zeppelin, Pink Floyd, Bruce Springsteen, James Taylor, Fleetwood Mac, The Beatles, and Simon & Garfunkel. 
The Buzz: Once you're compared to the likes of Fleetwood Mac (Billboard) and HAIM (Stereogum), it should go without saying that you're on your way to the top. we're willing to bet that by the end of 2015, other bands will be compared to Little May.
Turn Up: "Boardwalks" 
Dream: Playing Glastonbury to a large audience that knows their music. Plus, collaborating with The National and Justin Vernon.
What's Next: "We've been working on our sound for such a long time, I think we're just so excited to get more out there," says Field. their debut full-length is forthcoming in mid-2015 on Capitol Records. 
TKAY MAIDZA
Onstage at New York's SOB's, Tkay Maidza is jumping up and down and tossing her waist-length hair from side to side as deafening bass booms from the venue's speakers. The next afternoon at NYLON's SoHo headquarters, she admits to having been nervous to play the hip-hop showcase, "because what I do isn't really hip-hop, but it was just so much fun that I was crying at the end!" Born in Zimbabwe and raised in Australia, what Maidza, 18, does do is a unique blend of EDM, electro-pop, and rap, but decide for yourself after listening to her latest EP, Switch Tape. For the record, we think everyone— even the staunchest hip- hop heads—will love it. EMILY MCDERMOTT 
Name: Takudzwa (Tkay, for short) Maidza
From: Adelaide, South Australia, by way of Zimbabwe
Sounds Like: Witty lyrics layered over a fluctuating mix of rap, pop, electronic, and '90s house beats
File Next To: M.I.A., Azealia Banks, and Banks
Influences: Nicki Minaj, Kanye West, Cashmere Cat, Lido, Og Maco, and Zebra Katz
The Buzz: She's been cited as "one to watch" by everyone from The Fader to Entertainment Weekly.
Turn Up: "Switch Lanes"
Dream: "If I could play Glastonbury or Coachella, that would be the ultimate," says Maidza. "I'd be like, 'yep. i'm done and can give up on life.'" 
What's Next: She'll be writing and recording, releasing more singles and music videos, and eventually releasing a full-length album.  
WATERS
Music Hall of Williamsburg employees buzz around Waters frontman Van Pierszalowski, restocking the bar and doing general last-minute setup for the show tonight at the venue. Their anticipatory energy rubs off a little bit on Pierszalowski, as he preps to soundcheck songs off of Waters' excellent new EP, It All Might Be Okay. "I wanted to make a record that I'd really like when I was 16 and going through weird shit," he says. The result is an energetic, fresh take on alt rock, fueled by '90s nostalgia. In other words: mission accomplished. LAURA SCIARPELLETTI 
Names: Pierszalowski (lead vocals and guitar), Brian Damert (guitar), Andrew Wales (drums), Greg Sellin (bass), and Sara Damert (keyboards) 
From: San Francisco
Sounds Like: Guitar-powered pop with a grunge edge 
Genre: Alternative rock."I kind of want to reclaim that genre," says Pierszalowski. "The term used to mean something in the '90s. Back then, there was a cohesive scene of alternative rock bands." 
File Next To: Cage The Elephant, Ra Ra Riot, Weezer
Influences: "The music that made me fall in love with rock 'n' roll in the first place—Smashing Pumpkins, Weezer, Nirvana, and Green Day," says Pierszalowski. 
The Buzz: Waters started touring with Tegan And Sara in November, and won't be slowing down anytime soon. Expect more touring in 2015.
Turn Up: "I Feel Everything" 
Dream: Playing Coachella, and eventually headlining their own tour
What's Next: A full-length album in early 2015