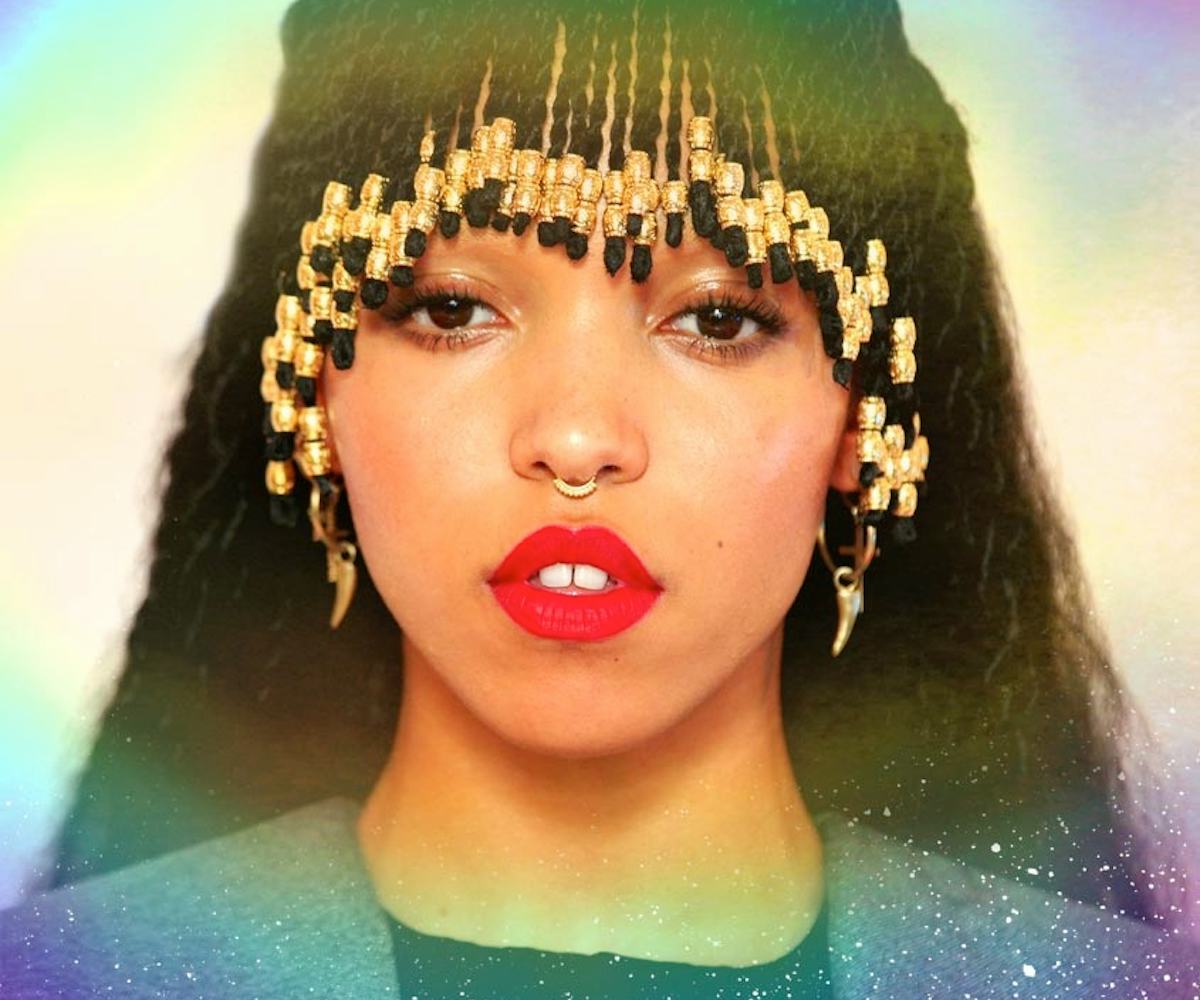 photo via getty / edited by liz riccardi
fka twigs is attacked by racists on twitter
all because she's "dating" robert pattinson.
In the two years since she first graced the indie blogosphere with EP1, FKA Twigs has challenged the music industry with her strange, amazing creativity. She has crossed and blended musical genres, creating a new breed of sweet, soulful, synth sound, and challenged religious and societal boundaries with her use of iconic imagery. And we have loved every second of it.
So it isn't just deeply upsetting, but also infuriating that a young woman, who has built her own career on her merits and creativity, has had to deal with social media racism and cruelty about her supposed relationship with Robert Pattinson. (PS—All because the two were spotted holding hands...) Especially when she has proven time and time again that individuality is something to be celebrated and embraced. 
After so much unmentionable awful, ugly commentary from online trolls, FKA Twigs has decided to fight back. 
PS—Robsten is broken. Deal with it.