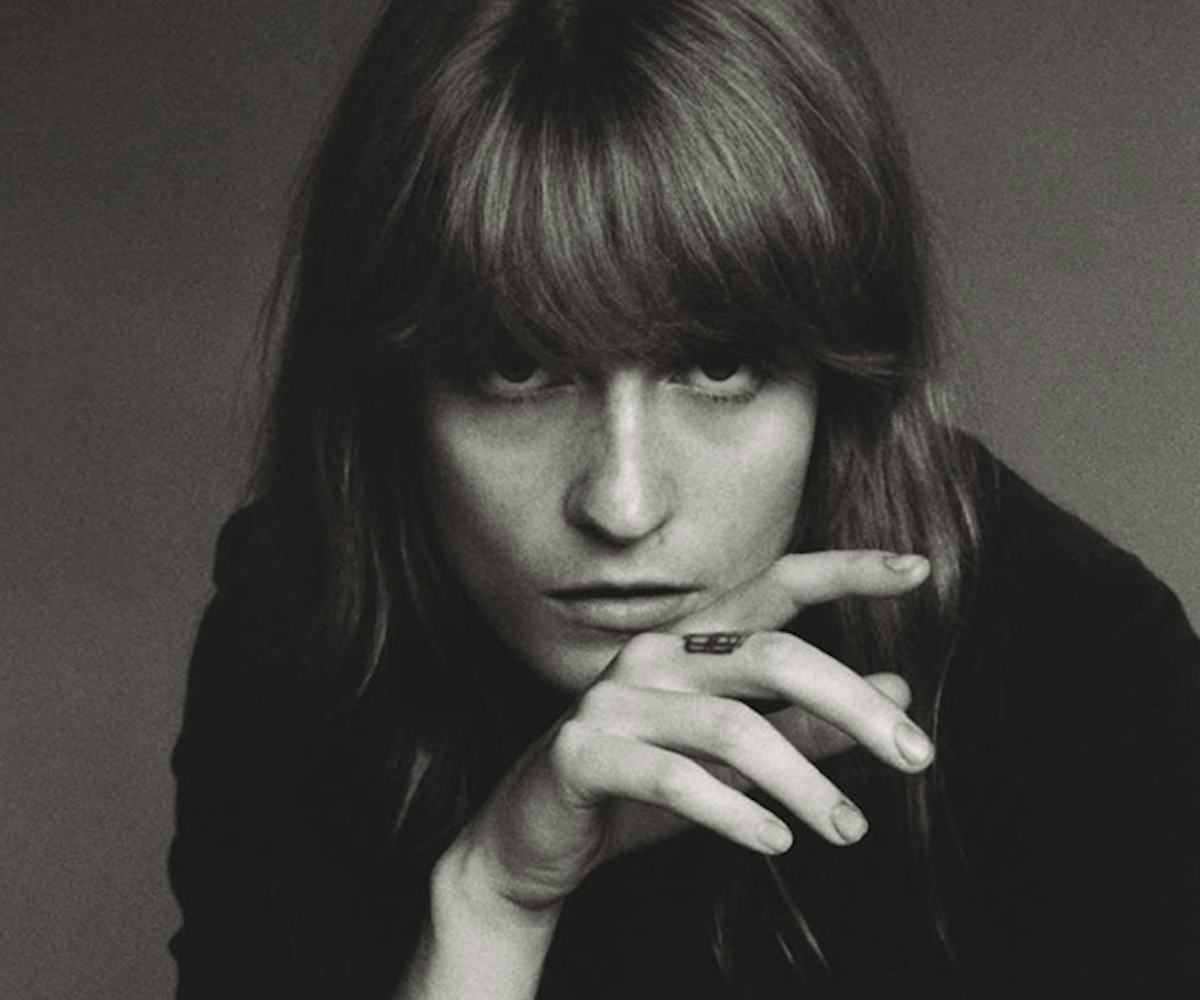 photo vis island records
florence + the machine crafted a wondrous breakup album
a review of 'how big how blue how beautiful'
Florence Welch has come a long way from the art school girl who made cakes that touted "It's Going To Get Worse." Though, that cake might have been more prophetic than her younger, more naïve self originally thought. Now, at 28, with two highly successful albums under her belt and her third dropping today, she's experienced enough to know that it can, indeed, get worse.
How Big How Blue How Beautiful could easily be seen as Florence + The Machine's token breakup album. Throughout its entire run, Welch relives the fights, drunken nights, and impossibly blissful moments of a relationship essentially torn apart by music. "Did I build a ship to wreck?" she wonders on the opening track only to reaffirm her question towards the end of the album on "St. Jude," stating, "Maybe I've always been more comfortable in chaos." Indeed, between "Ship To Wreck" and "St. Jude," Welch's ego toys with itself through various characters—Delilah, the girl driven mad waiting for her lover to call; the Queen of Peace fleeing her love. The heartbreak is rampant, the self-loathing is there, and the music is massive.
Welch's cathedral of sound is joined by a deluge of horns. At times it becomes exhaustive, but the spiral of emotions surrounding a failed romance is no cake walk. HB HB HB tones down the theatrics of 2011's Ceremonials and turns the dial on power way up. By the end of the album, Welch is stripped bare beneath the massive sky, begging to be left in ground and made into a tree. A bit melodramatic, but who can blame her?
The songs on HB HB HB remind the listener that, yes, it is going to get worse, but the worst is not the end. Write that on your cake and eat it, too.