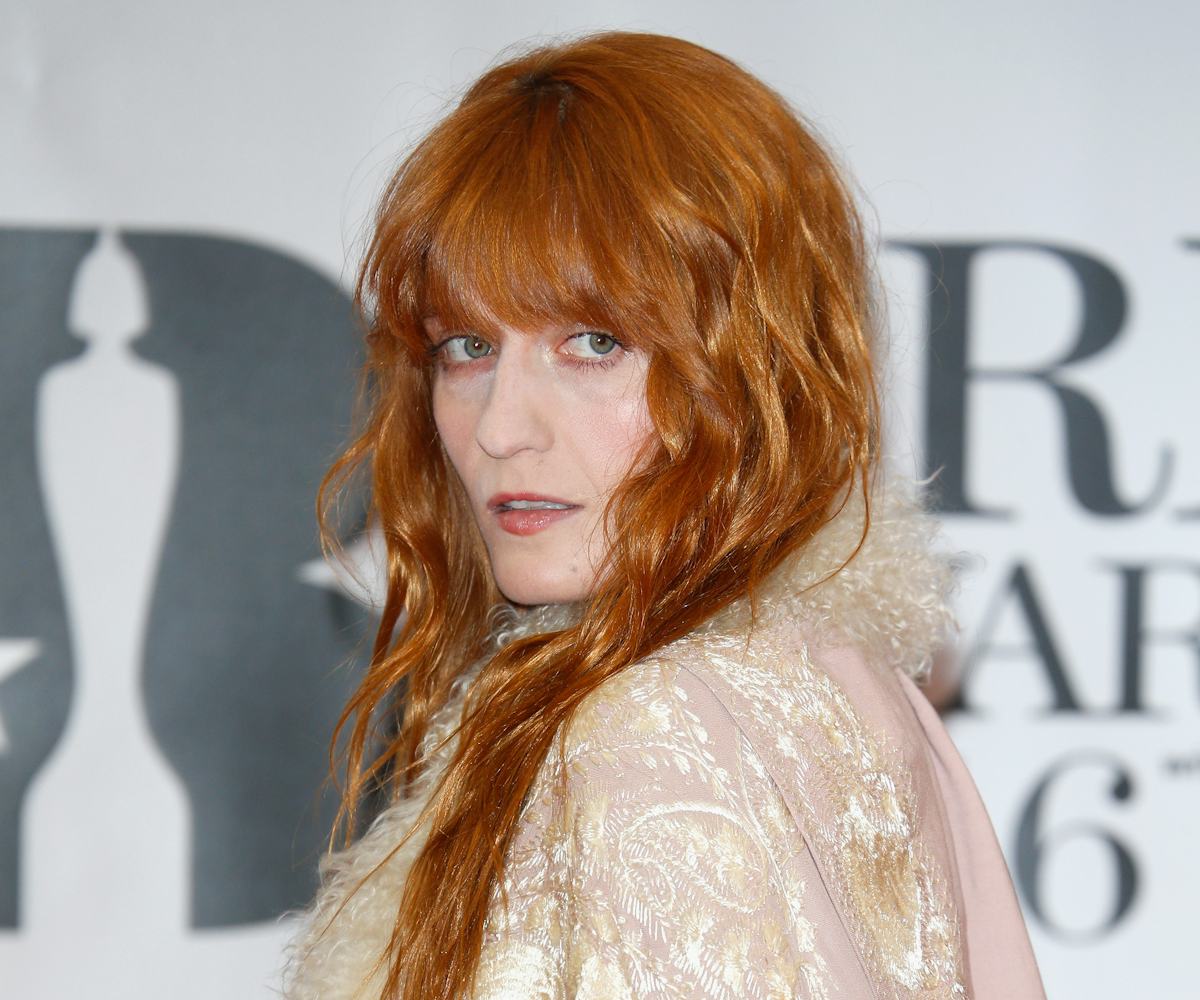 Photo by Luca Teuchmann / Getty Images
Watch Florence + the Machine's Short Film
With music from 'How Big, How Blue, How Beautiful'
Even though Florence + The Machine has been busy touring the How Big, How Blue, How Beautiful album, the English singer-songwriter found downtime to pursue other creative endeavors. One of those side projects is a short film titled The Odyssey that Florence Welch collaborated on with director Vincent Haycock. (You'll recognize his work from the series of videos that accompanied the most recent Florence + The Machine album.) 
The Odyssey runs 47 minutes long and features a handful of tracks from How Big, How Blue, How Beautiful including "What Kind Of Man," "How Big How Blue How Beautiful," "St. Jude," "Ship To Wreck," "Queen Of Peace," and "Delilah. In a statement that ran with the release, Welch said the following:
"This is the finale of a very personal project that came from a conversation me and Vince had in the Chateau Marmont about a year and a half ago while I was writing How Big How Blue How Beautiful. I was talking to him about the record and the car crash of a relationship break up I was going through. The highs and the lows of love and performance, how out of control I felt, the purgatory of heartbreak, and how I was trying to change and trying to be free. And we decided we would re-tell this story in full."
On the film's origins, Haycock explained that similar to Homer's "epic poem," the film captures the idea of "Florence's personal journey to find herself again after the emotional storm of a heartbreak. Like the layers of Dante's purgatory, each song or chapter represents a battle that Florence traversed and physical landscape that embodied each song or story. Its a metaphorical journey about escaping your demons, confronting yourself and returning to the original Florence, the dancer, the performer, the lover."
Watch The Odyssey in full here.