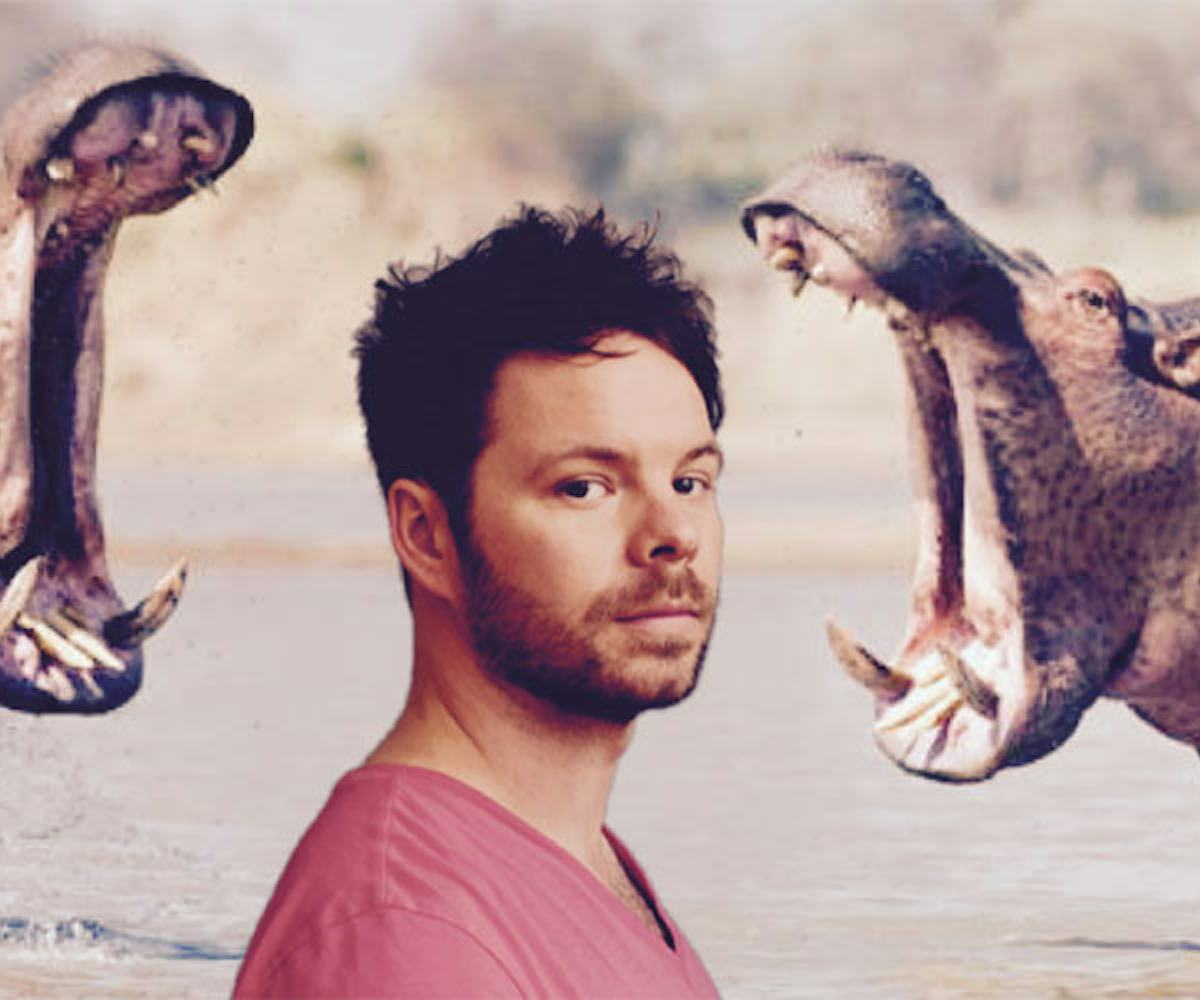 Photo courtesy of Fort Gorgeous
Fort Gorgeous' New Song Is Your New Existential Anthem
Listen to "Round and Round" here
Ah, existential dread. She's a crazy cycle, huh? We've all been there and will definitely be there again. Such is life, so we might as well soundtrack it with something that pops.
Today, we're going to suggest Fort Gorgeous' latest, "Round and Round." Brooklyn's Billy Libby has crafted a masterful pop-rock song that teeters on the brink of losing its own marbles. Tight and tense verses exhale into a chorus that takes solace in the fact that we all overthink more than we probably should. 
"The lyrics are based around an anxious feeling and an existential conundrum that happens when I start to worry that I'm so deep in my own head that when I think I'm actually having realizations and making progress as a person, I'm actually just thinking in circles and repeating the same patterns," Libby tells us. "The verses describe this dichotomy of feeling, like I really have a grasp on myself, and where my life is going, but then, on the other hand, sometimes feeling like I need external validation, whether that involves spilling my guts to friends or just rehashing things a million times over in my brain." 
At the end of the day, Libby sees "Round and Round" as a positive song. "Even though the lyrics are a bit gloomy, there's still joy in realizing that no matter what, you are who you are and it's really within your own ability to just be okay with it."
"Round and Round" is lifted from Fort Gorgeous' debut EP, The Bottom of the Sea, dropping May 4.