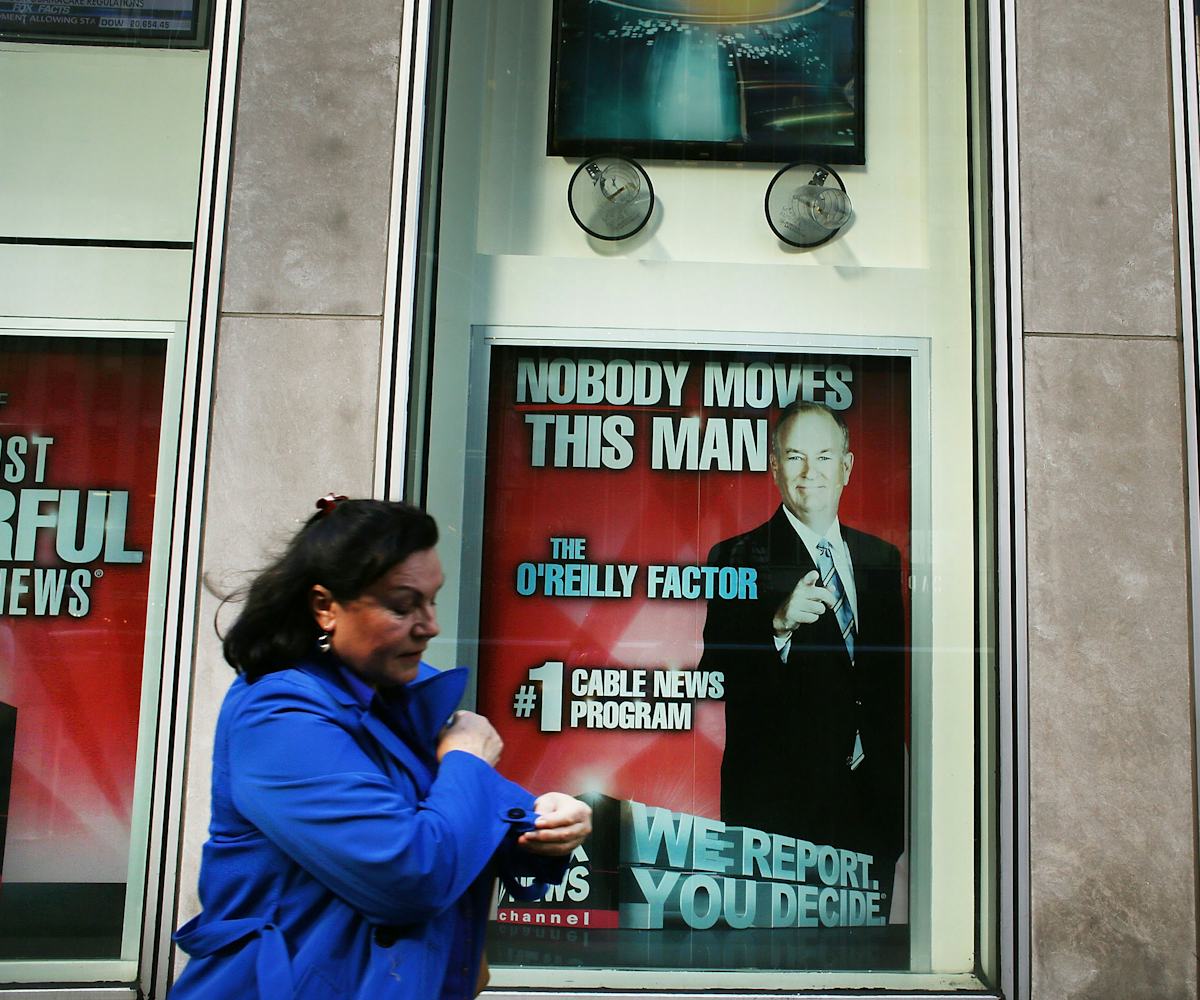 Photo by Spencer Platt/Getty Images
Fox Is Using Trump's 'Access Hollywood' Tape As An HR Tool In Sexual Harassment Seminars
Is irony the word we're looking for here?
Amidst a fresh wave of accusations being made against Fox News figureheads, The Hollywood Reporter now says that 21st Century Fox has been using our current president of the United States of an example of how not to behave when it comes to appropriate workplace interactions. The situation is a bit ironic considering President Trump's recent defense of Bill O'Reilly and Fox News' almost open adoration of our current commander in chief, which included repeated excuses for Trump's offensive comments during the election cycle.
Apparently, seminars at Fox on the subject of sexual harassment had brought up the infamous "grab them by the pussy" interview as an example of the kind of behavior that should be reported. These routine workshops are led by HR specialists and are held in various divisions of the company.
An employee who wished to remain anonymous commented on the group's reactions to using the tape as an example: "They went through the scenario of the tape, why it was harassment and why it's something you should report... There was an audible gasp in the room, like, 'Can you believe this is happening?' Trump was defended on Fox News after that tape came out.... Someone joked about getting fired for harassment and wondering if the defense could be, 'We were only told a behavior was bad once in a seminar,' but Fox News said it was 'just locker room talk' over and over again."
According to the source, an HR person later joked to 21st Century Fox staffers that the department "handled all of Fox except Fox News." The joke, reportedly, did not land well.
Trump's reprehensible comments had previously been defended by Fox News commenters like Jeanine Piro and Sean Hannity.
A Fox spokesperson declined to give further comment on the incident.