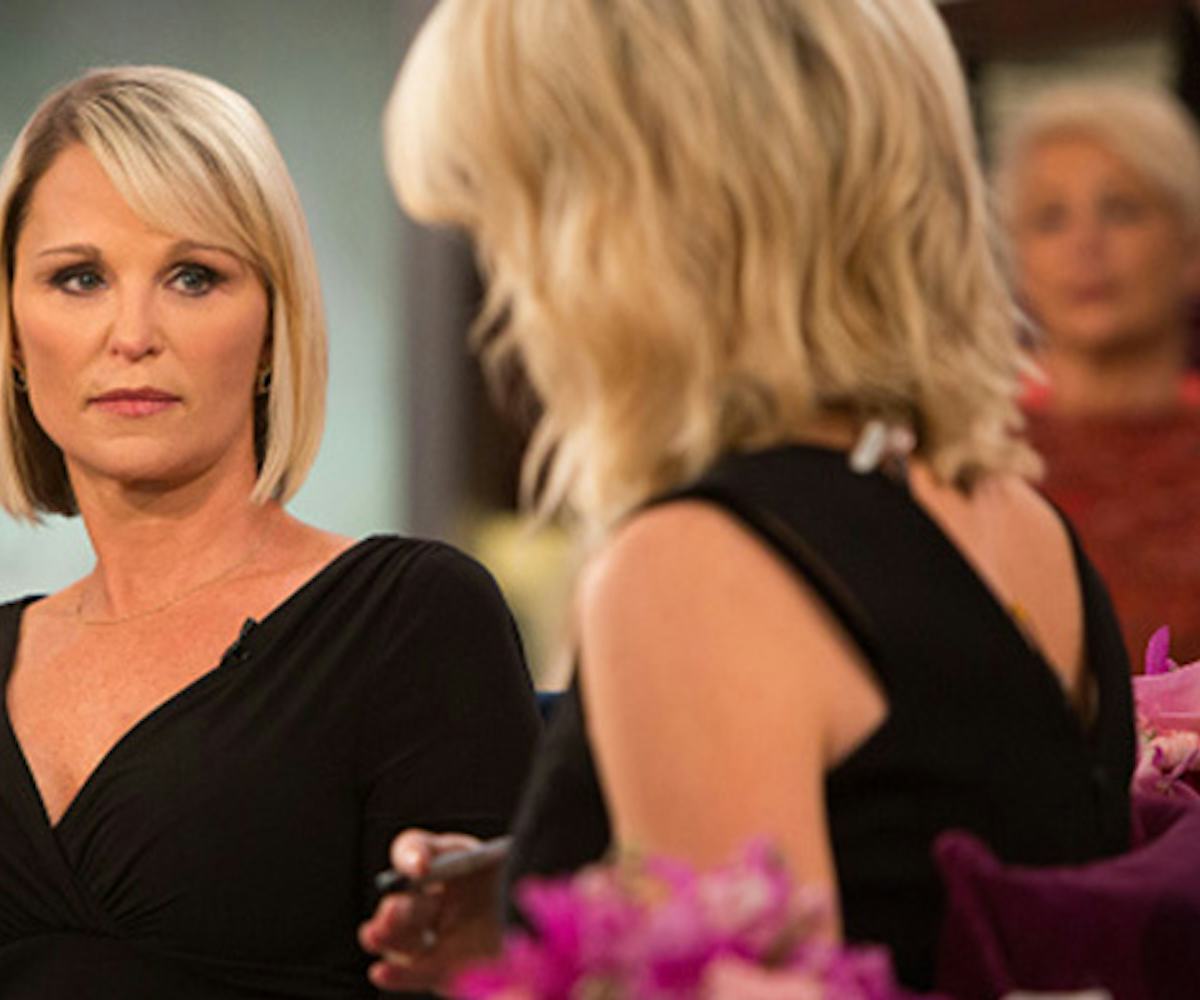 Photo by: Nathan Congleton/NBC/NBCU Photo Bank via Getty Images
Former Fox News Host Says Trump Tried To Kiss Her On The Lips
A predator is ruling the free world
Former Fox News host Juliet Huddy is now the 20th woman to accuse President Donald Trump of sexual assault or harassment. She claims Trump tried to kiss her on the lips in an elevator following a business meeting at Trump Tower, according to Page Six. It was in 2005 or 2006, according to Huddy, right around the time Trump married Melania.
Huddy, who also filed a sexual harassment complaint against fired Fox anchor Bill O'Reilly, described on Compound Media's Mornin!!! with Bill Schulz how Trump leaned in for a kiss after a professional lunch. "He took me for lunch at Trump Tower, just us two," she said. "He said goodbye to me in an elevator while his security guy was there, rather than kiss me on the cheek he leaned in to kiss me on the lips. I wasn't offended; I was kind of like, 'Oh my god.'"
While Huddy says she was "surprised that he went for the lips," she "didn't feel threatened." At the time, she wrote the incident off as a "weird moment," but added, "now I have matured I think I would say, 'Woah, no', but at the time I was younger and I was a little shocked. I thought maybe he didn't mean to do it, but I was kind of making excuses."
Then she recounted a time when she overheard Trump talking about the incident when he appeared on her Fox news morning show. "Trump was a guest and he came on stage," Huddy explained. "He said, to the audience and producers, not on camera, 'I tried hitting on her but she blew me off.' He was laughing."
Since the Page Six story was published, Huddy has reiterated that she "was neither threatened nor offended in elevator," she tweeted. "End of story." That still doesn't make it okay for a man meeting with a woman for professional reasons to lean in and try to make out with her. If a woman were to feel threatened or offended in that situation, that would be very reasonable. 
Also our president is a misogynistic, predatory sentient skin tag, and this is just more evidence of that. How many more women need to tell their stories before he's impeached?