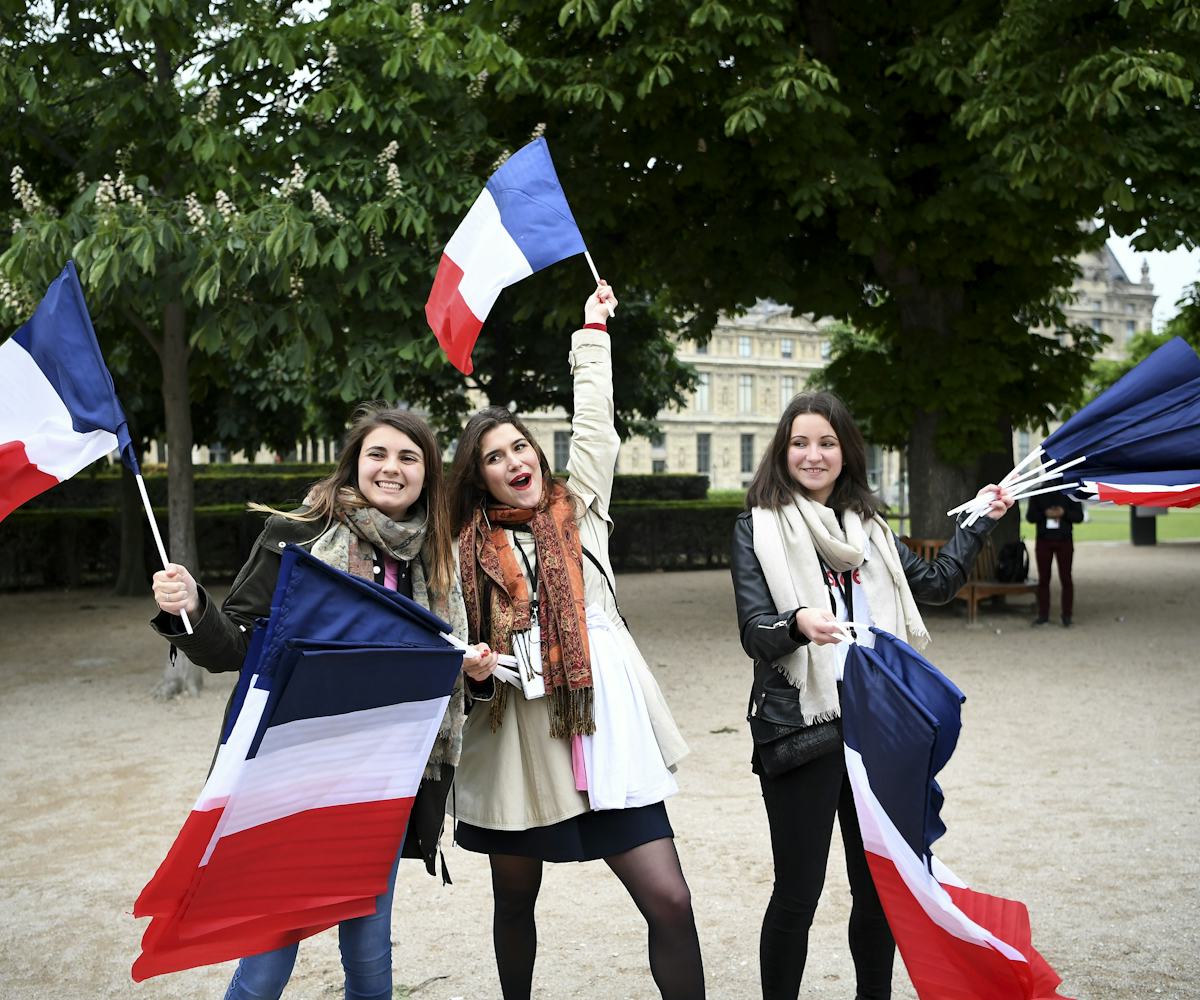 Photo by Jeff J Mitchell/Getty Images
France Just Outlawed Catcalling
France is making being a woman a little easier, by outlawing catcalling on the street. With a new law, street harassers will now be fined for making lewd comments and otherwise harassing women.
According to a report by Reuters, the legislation was passed on Wednesday, just days after "a man attacked a young woman, Marie Laguerre, when she responded to lewd noises he made at her outside a Paris cafe." Laguerre told the man to "shut up" after he whistled at her. The incident rightly sparked public outrage across the country.
"Harassment in the street has previously not been punished. From now on, it will be," said Marlene Schiappa, France's gender equality minister and the brains behind the new legislation, in an interview on Thursday. Those found guilty of harassing women on the street could face on-the-spot fines of up to 750 euros ($870). 
Vocal opposers of the law argue that it will end "French romance"—as if harassment is synonymous with flirting and consensual advances. Schiappa iterated that that is not the case, stating the goal is to "forbid insulting, intimidating, threatening, and following women in public spaces." 
The legislation will not only hold catcallers accountable for their disgusting behavior but will also give underage rape victims an extra 10 years to file complaints. The deadline is now extended to 30 years from when the victim turns 18.