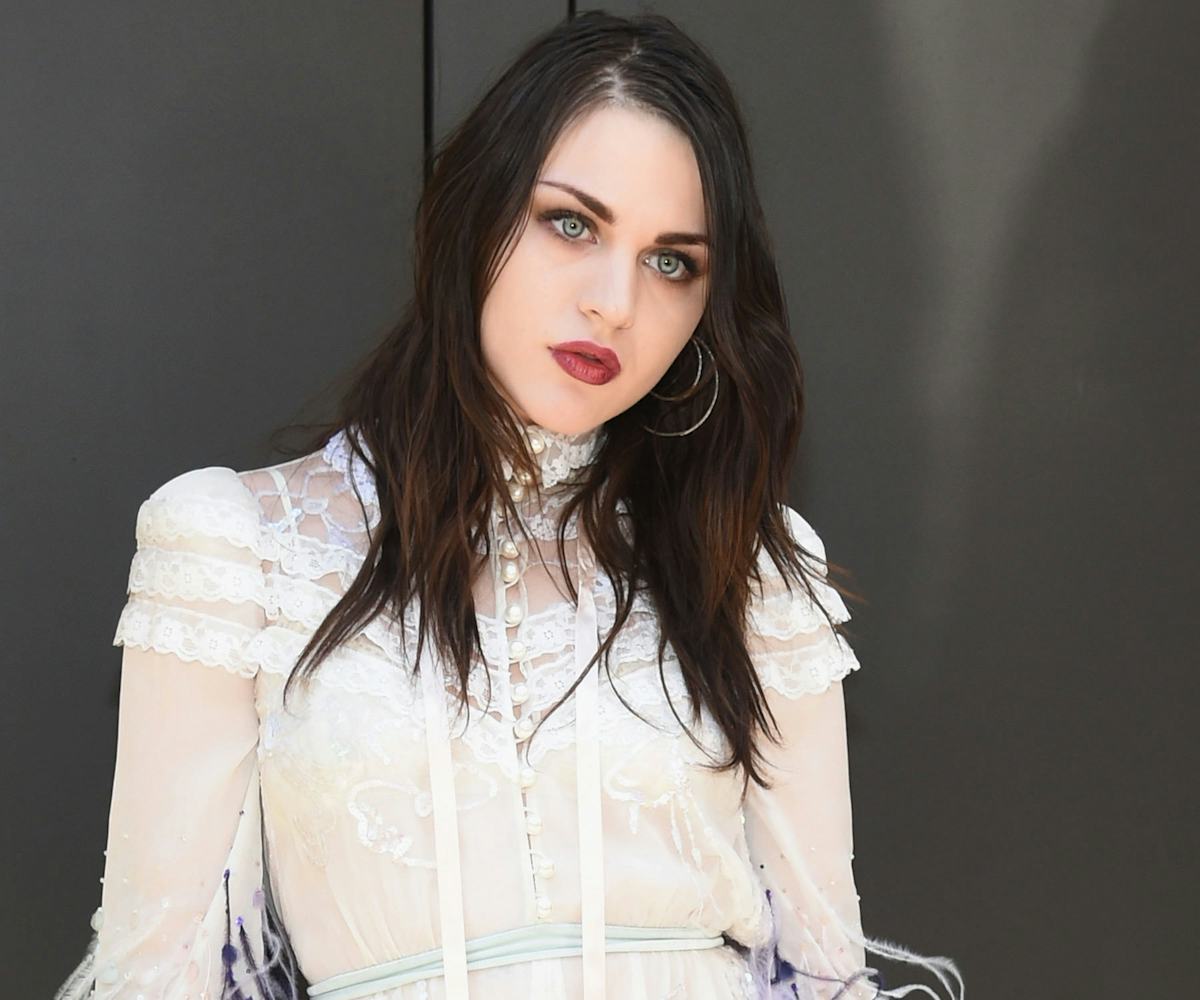 Photo by Jamie McCarthy/Getty Images for Marc Jacobs.
Frances Bean Cobain Is Cooking Up Something Witchy On Instagram
"Let food be thy medicine"
Frances Bean Cobain: artist, Marc Jacobs muse, punk rock scion by day, and cook by night.
Yesterday, the 25-year-old revealed that she's starting an Instagram account dedicated to cooking. But it won't be of the BuzzFeed Tasty variety—her version, rather, will have a witchy flair. It's aptly called Witchin' in the Kitchen and will include daily cooking routines, recipes, and ideas, according to a recent post.
She's already gotten started and, so far, the recipes are pretty straightforward. First up was baked eggs in avocados. Then, she brought us a more complicated bratwurst and butternut squash hash. If the step-by-step instructions don't do it for you, she also goes through the recipes on her Instagram story for the more visual types. Either way, we think Cobain has something good going here. She's already amassed 42K followers and, fittingly, only follows cooking gods Ina Garten, Martha Stewart, and Bobby Flay.
What's so witchy about the recipes she's posted about so far? We're not sure yet! But, she'll probably find a way to infuse some magick into the dishes soon enough given that the account's bio states, "Let food be thy medicine."
Hopefully, this is the start of a new fulfilling project for the young Cobain. A Witchin' in the Kitchen cookbook is 100 percent something we would buy.