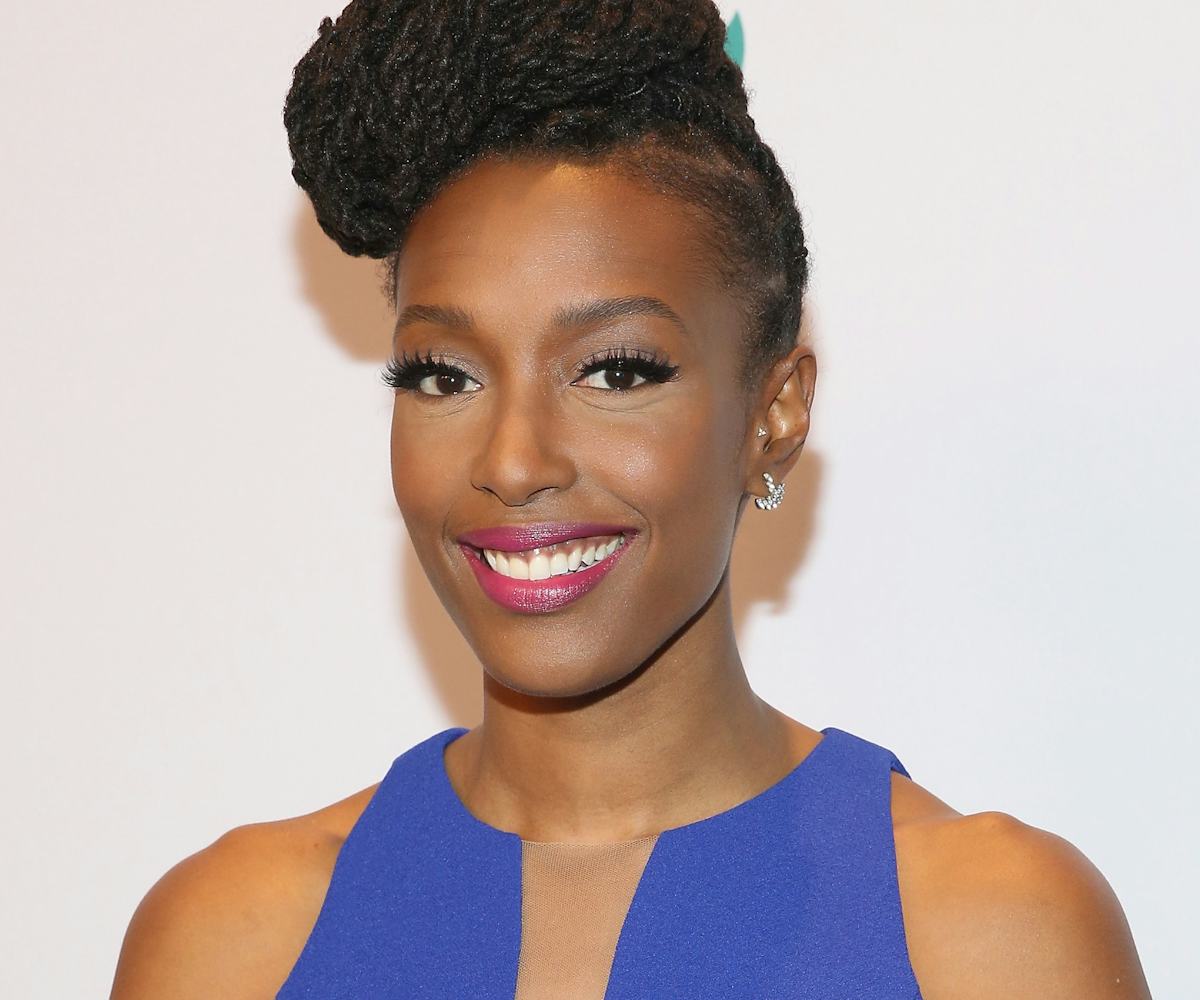 Photo by Robin Marchant/Getty Images
Franchesca Ramsey Said Everything We Wanted To Say To Piers Morgan
When it comes to performances, Beyoncé might be one of the most controversial pop stars of our era. Last time, comedian Jessica Williams came out as an unofficial spokesperson for the Queen, when she came to her defense, after Bey's performance of "Formation" during the Super Bowl halftime show upset viewers. It looks like now another comedian, Franchesca Ramsey, is taking up the torch.
The Beyhive's main target now is Piers Morgan, who posted a preposterous tweet that more or less revealed how he completely missed the point of Lemonade. In her segment on The Nightly Show, Ramsey basically says what we were all thinking when words of the tweets got out: 
You can absolutely enjoy Lemonade and you should, but you also need to realize that this album isn't about you… If Lemonade was about you, Piers Morgan, it would have been called Metamucil. Look Piers, it's like if you tried to wear a pair of Apple Bottom jeans. Sure, you can get them on, but without a big booty they might not fit that well. Doesn't mean you can't wear them, but you're gonna have a hard time feeling comfortable because they weren't created for your comfort. So if you're cool with that, then go ahead and get into formation. And if you're not, then in the words of Beyoncé, 'suck my balls.'
We couldn't have worded it better ourselves. For someone who clearly has an anti-Beyoncé agenda, his strategy is pretty weak. Sip on that fresh squeeze, Piers.